Your well-being is precious.
Don't waste it.
Wellness is about practicing a combination of healthy habits on a regular basis to reach better physical and mental health outcomes, and thrive.
We want to help our communities to discover wellness activities that may impact their health by improving their life.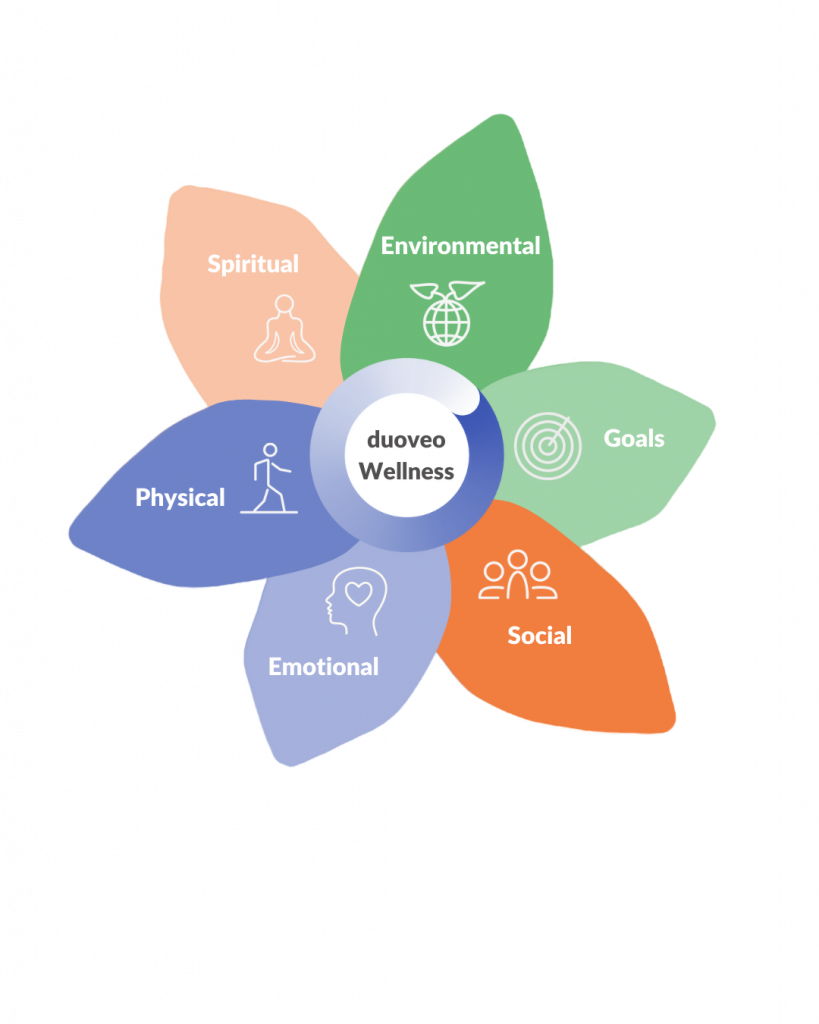 Social: Developing and engaging in trustful, respectful, and authentic relationships through the duoveo's community. You can create groups, share & interact through posts, add friends and chat with them.
Spiritual: Connecting to your inner and outer worlds to support you in living your values and purpose through mindfulness, meditation, and yoga.
Physical: Knowing your body and giving it what it needs for health, healing, and energy through a good balance of exercise, sleep, fasting, breathing and nutrition.
Goals: Caring for yourself by setting your own goals to achieve wellness at your own pace.
Environmental: Improving your health by occupying pleasant, stimulating, safe, accessible, and sustainable environments that support well-being through duoveo's adventures.
Emotional: Learn to listen and understand yourself to cope with the challenge life can bring with the help of duoveo's emotional and mental health experts.
Via duoveo's wellness, you will have access to tips, posts, articles, trainings and videos.
Record your journey with style
A different kind of tracker
Gema is designed as an elegant and personalized bracelet that records your physical activities and summarizes them into a unique wellness-effort value.
An app that is easy to use, simple to understand
duoveo is the first nonintrusive mobile experience designed to inspire people to find, document, and share their personal journey to well-being.