Share your journey to well-being
Your well-being is precious, and staying socially engaged and physically active is a great way to preserve it. Duoveo provides a nonintrusive mobile experience supported by a caring community, helping you find your path to well-being at your own pace.
Find, document and share your personal journey
With Duoveo: you help each others. Share your progress, create and record your adventures and share them with your friends and the community. Let them see what you see and inspire them.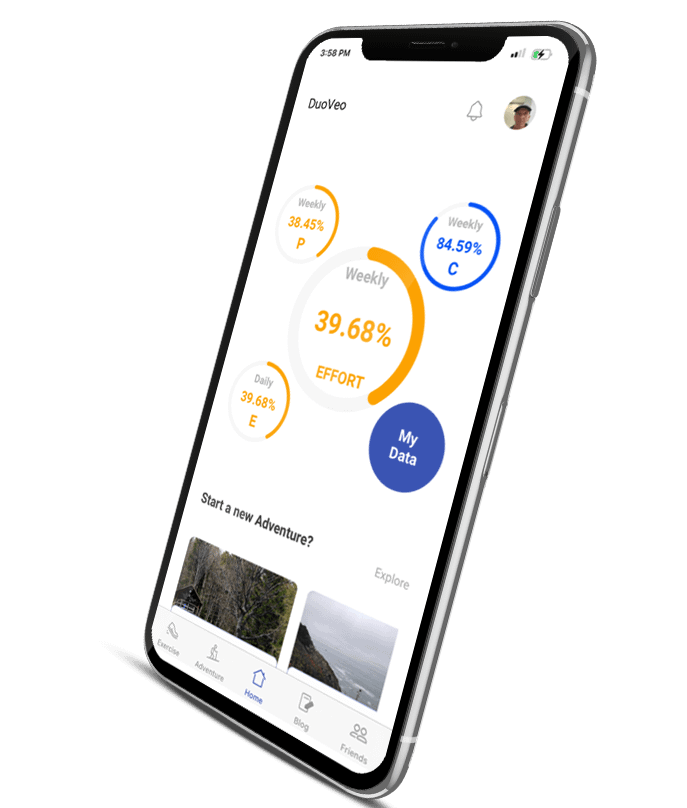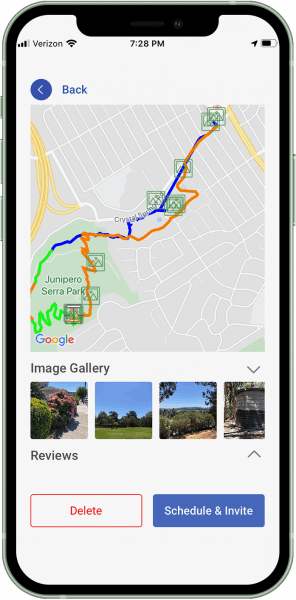 Create your own Adventures
Record your trails, take pictures, give tips and share with friends and the community.
Or create them directly using our web interface
Adventure can be hikes, walks, bike rides, and can be anywhere interesting: parks and wilderness, but also cities and other remarkable places.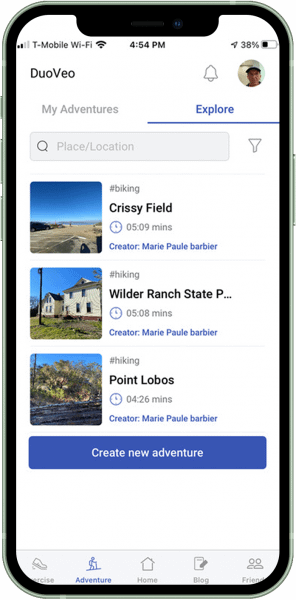 Explore new trails and circuits
Browse a choice of adventures from our community and discover new tracks, and roads less traveled.
Share Achievements with Friends
Share your adventures and your exercises with DuoVeo's friends and on Facebook.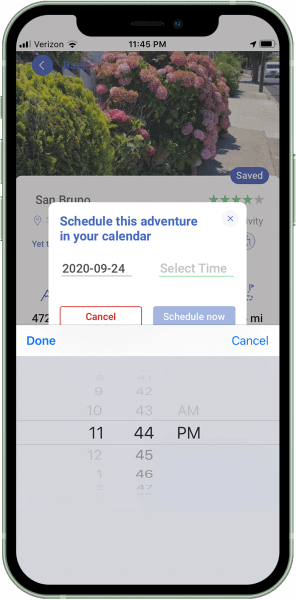 Program Activities with Friends
Adventures and Exercises are more fun together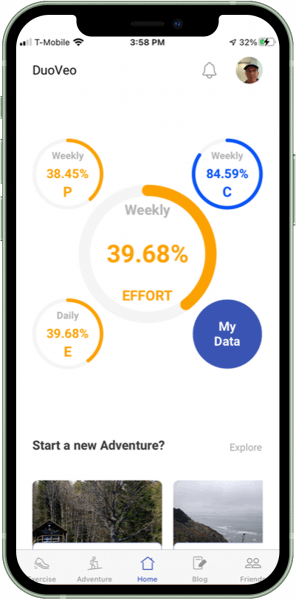 See your progress in one blink
Use your phone or DuoVeo accessories for hassle free monitoring.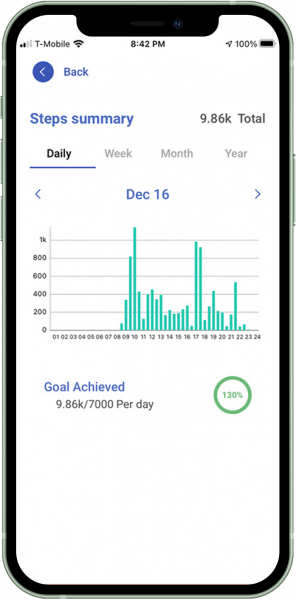 Set Goals and Navigate your Data
Summary or detailed view, you choose​
Great experience
Thanks for this app. I use it when i run every weekend. It's a good experience and remember my run. Thanks duoveo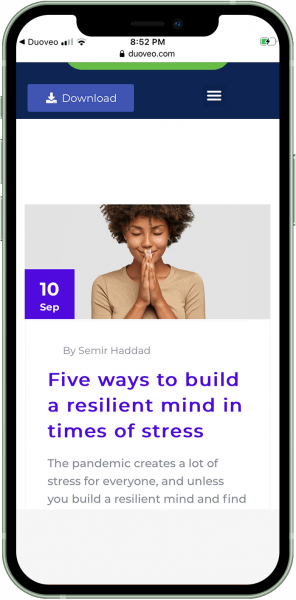 Get Inspired by our Blog and the duoveo community
Learn the latest trends and science behind nutrition, physical activity, sleep and much more.
Simple - Genuine - Nonintrusive - Elegant
DuoVeo is the first nonintrusive mobile experience designed to inspire people to find, document, and share their personal journey to well-being. We uniquely combine the power of mobile technologies and beautiful connected accessories to provide our online community with the simplest tools to track their activity, share achievements with friends, and genuinely motivate others to reach their personal goals at their own pace.
DuoVeo is proudly made in America, with headquarters in San Mateo, CA, and fashion design in France.