duoveo is proudly made in America, with headquarters in San Mateo, CA, and fashion design in France.
To inspire people to find their personal journey to well-being.
We uniquely combine the power of mobile technologies and connected accessories to provide the easiest device and application to our users in order to record their activity, enjoy their journey to well-being with friends, and genuinely motivate each other to reach their personal goals at their own pace. Our comprehensive approach offers wellness quality contents like articles, posts, tips, coachings, recipes, etc for the benefit of everyone.
Wellness is about practicing a combination of healthy habits on a regular basis to reach better physical and mental health outcomes, and thrive. We want to help our communities to discover wellness activities that may impact their health by improving their life.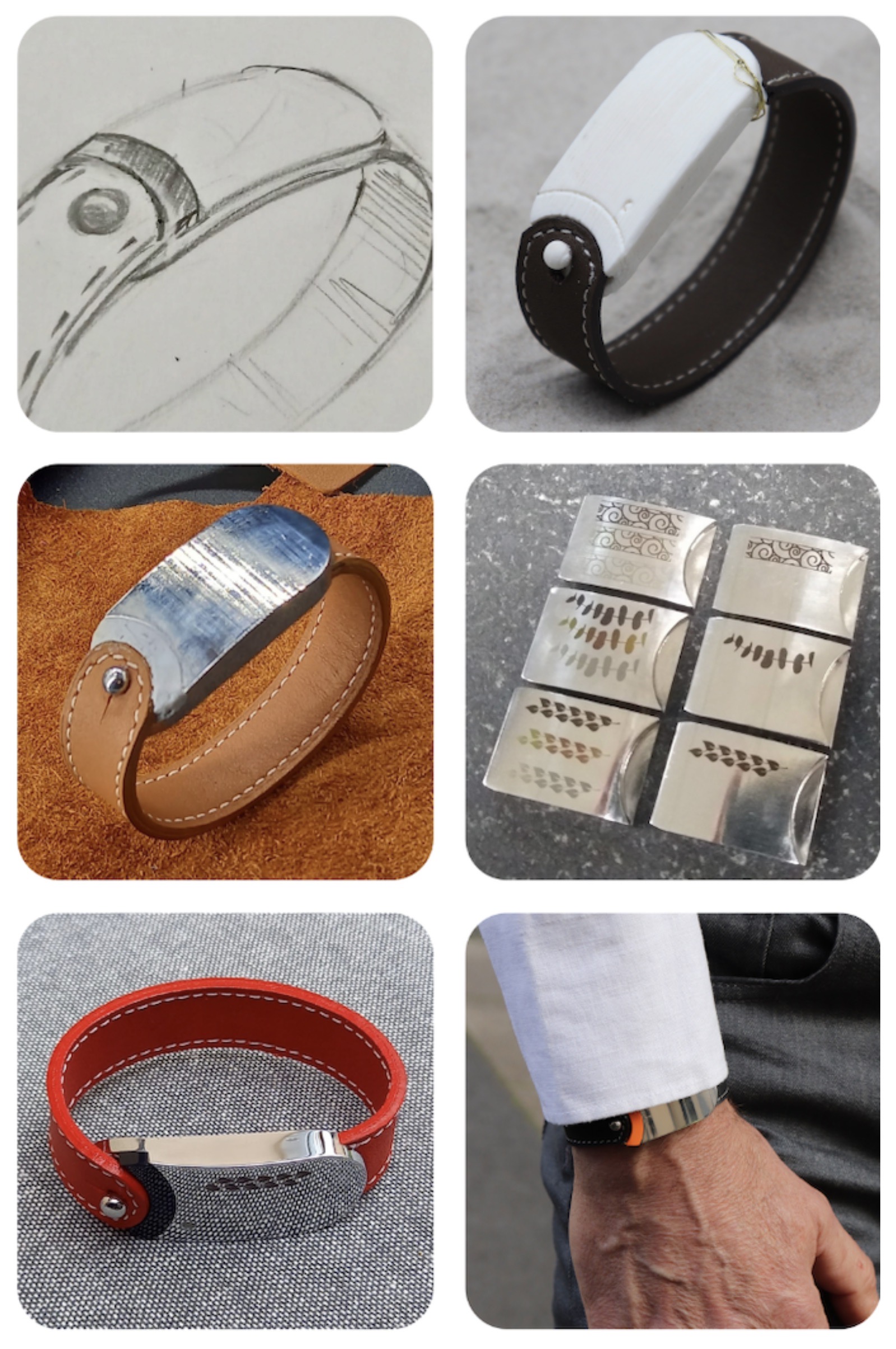 "My friends, community and family inspired me to create duoveo. It came to a point where health issues had started including for myself and bad habits were not helping at all. I needed to find a way to break this cycle.
I then looked into possible ways to answer my needs. I struggled to find organized information, support and guidance that may have an impact on me. I couldn't get any coordinated solution to pave my way to well-being. There were possibilities, but their focus was on narrow subjects, and implied to be competitive to succeed rather than considering everyone's own pace, so it didn't appeal to me.
Through my research and exchange with friends, I developed an approach that makes duoveo a valuable solution.
I wanted to offer an integrated solution covering each aspect of wellness, a device able to record personal physical activities, set a social environment where each user can learn, exchange and comment, and find experts in different fields to provide content, training and coaching. I have finally achieved these goals and am proud to present the results to you today.
In a project this big, you can't get it done all at once. So we had to define phases and priorities. 
Set the priorities and plan.
I shared my ideas with friends and colleagues to find partners and founders willing to participate in this adventure and support my vision. With the team set, we developed our priorities, strategy and plan for the following years. We decided to go with a three step plan. The initial first phase would be to provide our users with a basic wellness application as well as wellbeing posts. Phase two would be to add a device that can collect the user's physical data. The third phase would extend the application's capabilities to provide a large range of additional services for wellness contents, guidelines, coachings, articles, posts, recipes, etc.
Team set up
My friends and I set up a motivated team,we partnered with trustful external companies and certified wellness experts and raised capital.
Requirements display – The application.
The application is set to provide reliable quality information, via several modules.
While being extremely protective of your data, the module "Feed" allows you to see your friends' activities and exchange information .The one called "Data" shows you all your physical key indicators via a simple and straightforward "Effort" ratio thus avoiding overloading you with data. The module "Exercises" will record different types of activities and maps, providing a summary based on either the week, month or year. The module "Adventure" enables users to create, document, schedule, share, manage and explore new places. This is a way to intensify outdoor activities and extend social activities. The Module "Friends", allows you to meet with friends and create groups to help each other and keep up the motivation. Creating a community that supports each other is essential. Finally, the Module "Well-being" holds all the wellness contents you need, such as training, coaching, recipes, etc.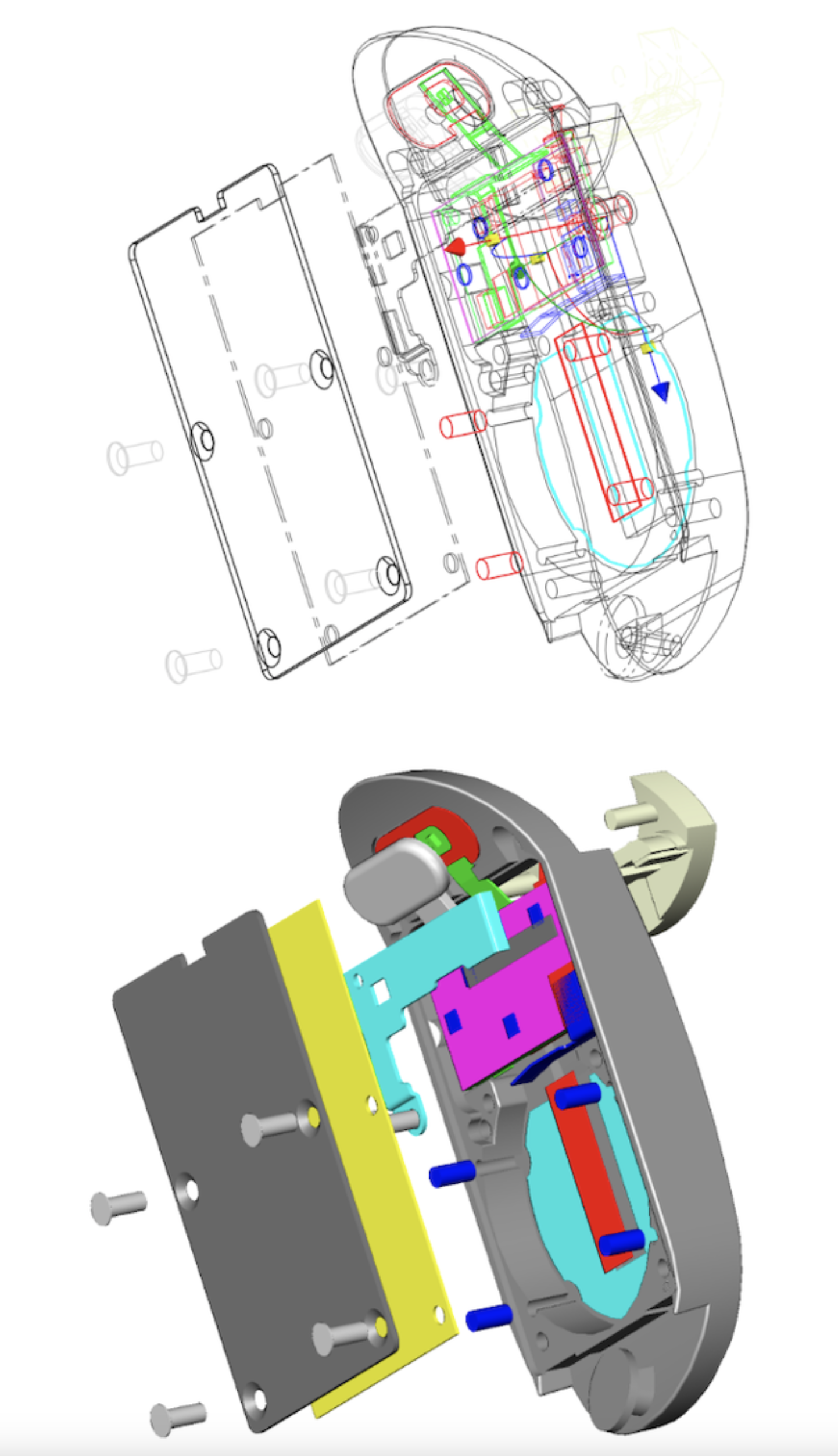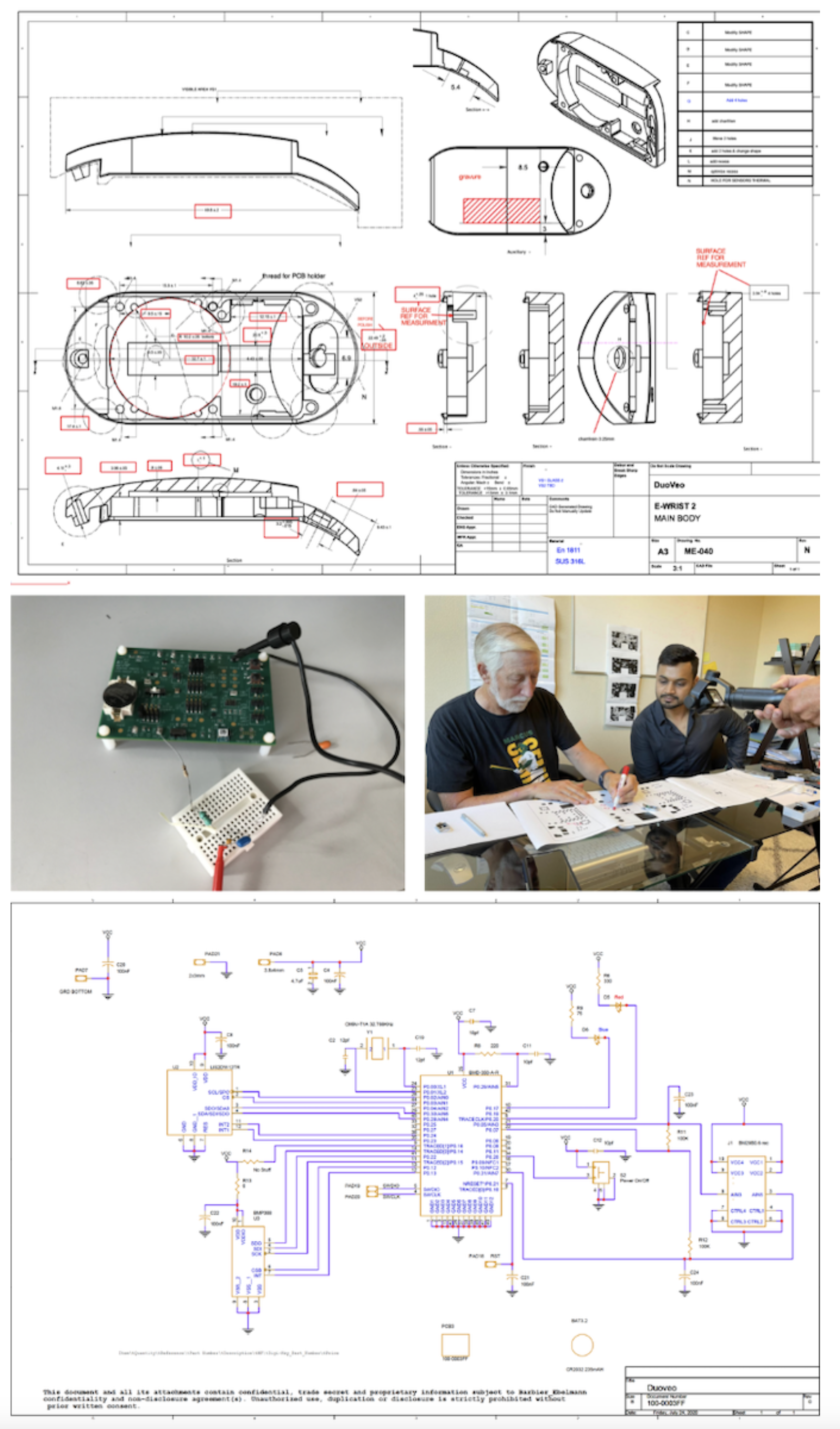 duoveo's app &duoveo's GEMA
I collaborated with a French designer, who specialized in jewelry, to create an elegant device for casual users that combines the beauty of a luxury wristband and the convenience of a non-intrusive fitness tracker with a long-lasting battery.
Our team put pen to paper and started developing duoveo's Gema and its complementary wellness application. We came up with GEMA.
I believe that people and technology must interact and work together to make the wellness journey beneficial. That's why the duoveo's app and duoveo's Gema are designed to be non-intrusive and protective of your data to help you focus on your goals while offering you a safe experience where your data will never be used to generate revenue. We want to help people focus on themselves, get broad information and direct support from their communities, as well as inspire one another. We ensure that technology and data help us rather than be a driving force in our lives.
Wellness contents
We engaged several wellness experts from different fields to elaborate all of our content. This will be in the long run as there is a lot to cover.
Timeline
We started the development in 2020. We ended phase one last year in August 2021. Our device will be for sale in Q2-2023. This has been an achievement to get where we are today. When the first delivery of phase three is done, our users will enjoy all the benefits of duoveo. We expect to get it done by mid-2024.
Bottom line
Ultimately, we want to deliver a fair, and useful solution that our users can rely on. It will be a unique experience to enable
duoveo's users to discover and learn about wellness contents, collaborate with their communities, record their physical activities for their benefits and see the positive impact in their life.
Thanks"
– Fabrice Barbier, founder & CEO