What is body temperature?
Core body temperature refers to the temperature within your body, which is measured and tends to be relatively stable with less variability compared to your skin temperature.
How do I see my body temp ?​
Today GEMA measures only the skin temperature variation, the graph you can see reflect your body temperature.
Why does my core temperature vary?
Why does my core temperature vary?
Note that the method you use to check your temperature can affect accuracy. For tips on how to more accurately take your temperature, see mayoclinic.org
What causes fluctuations in my core temperature?
It's important to note that the accuracy of temperature measurement can be influenced by the method used. For guidance on how to enhance the accuracy of temperature readings, refer to mayoclinic.org.
What is skin temperature?
Skin temperature refers to the temperature at the surface of the skin, and it tends to fluctuate more than your core temperature. This is because regulating the skin temperature is one of the ways the body maintains overall temperature stability. GEMA utilizes a sensor to approximate your individual baseline skin temperature. Each morning, you can observe how your skin temperature from the previous night compares to your established baseline. It's important to note that this information is presented as your skin temperature variation, indicating whether your skin temperature was above or below your personal baseline.
How does GEMA calculate my baseline temperature?
Phase 1: Each individual has a unique temperature baseline. By using a compatible
GEMA device during sleep, it regularly monitors your skin temperature. Once the GEMA app accumulates at least five nights of skin temperature data, it calculates an estimate for your individual baseline temperature. This estimation evolves as you consistently wear your GEMA device during sleep.
Phase 2 : We will provide an option to measure your skin temperature multiple times per day
Why does my skin temperature vary?
The temperature of the skin often fluctuates during the night, influenced by factors such as variations in room temperature, bedding, circadian rhythm, menstrual cycle, or the presence of a fever. It's important to be aware that substantial changes in the surrounding temperature can potentially affect the accurate tracking of skin temperature.
Steps - Calories - Distances - Types
How does GEMA calculate steps?
GEMA devices integrates a 3-axis accelerometer to count your steps. This sensor also allows your device to determine the frequency, duration, intensity, and patterns of your movement. We use CSEM as a partner : www.CSEM.ch.
Their solution allows us to provide a high performance solution.
How does GEMA identify the type of activity?
GEMA can recognize via its software and data received by the accelerometer, multiple activities and report as example if you walk or run. 
How does GEMA calculate the distance?
GEMA calculates the distance based on your height and age and sex. Those parameters have been transferred to the device to calculate the distance you cover during your day.
How does GEMA remove faulty steps?
GEMA algo integrates three core algorithms to establish the type of step you perform, their names are WALK, RUN and OTHERS (fault steps). The last one counts all the movement that cannot be considered as a Walk or a Run.  Our current implementation will return only your effective Walk and Run for the day. 
How does GEMA calculate floor?
GEMA integrate a precise pressure sensor to calculate the floor you climb during the day. It is active only when you walk or run. We establish that for every 2.5m or 8.2 Feet. 
How does GEMA calculate calorie?
GEMA devices integrate your basal metabolic rate (BMR)—the rate at which you naturally burn calories to sustain essential bodily functions like breathing, blood circulation, and heartbeat—with your activity data to provide an estimate of your overall calories burned. In cases where your device monitors heart rate, this data is specifically incorporated, particularly for estimating calories burned during exercise. The displayed figure on your GEMA device reflects the total calories burned throughout the day.
How to wear GEMA to make sure I record my daily activity correctly?
make sure you wear you GEMA correctly on your wrist, not too loose this will affect your value you get
Make sure all information asked like age, weight, gender, height are correct.  Those information are confidential look at our privacy policy for more information.
to update your data, select you logo on the right top of you display. All your personal information are editable here.
You can define for each category the goal you want to compare and see how you perform against  them?
You cannot, all the data are recorded and cannot be erased. 
What do we measure and why?
This feature is designed to assess various aspects of your sleep, including the duration, consistency of bedtime and waking up, and the overall quality of your sleep. GEMA lacks the capability to precisely determine when you fall asleep or wake up. The results provided aim to offer insights into your sleep habits rather than pinpointing specific sleep onset and wake-up times.
This feature is designed to assess various aspects of your sleep, including the duration, consistency of bedtime and waking up, and the overall quality of your sleep. GEMA lacks the capability to precisely determine when you fall asleep or wake up. The results provided aim to offer insights into your sleep habits rather than pinpointing specific sleep onset and wake-up times.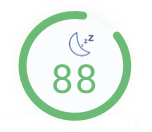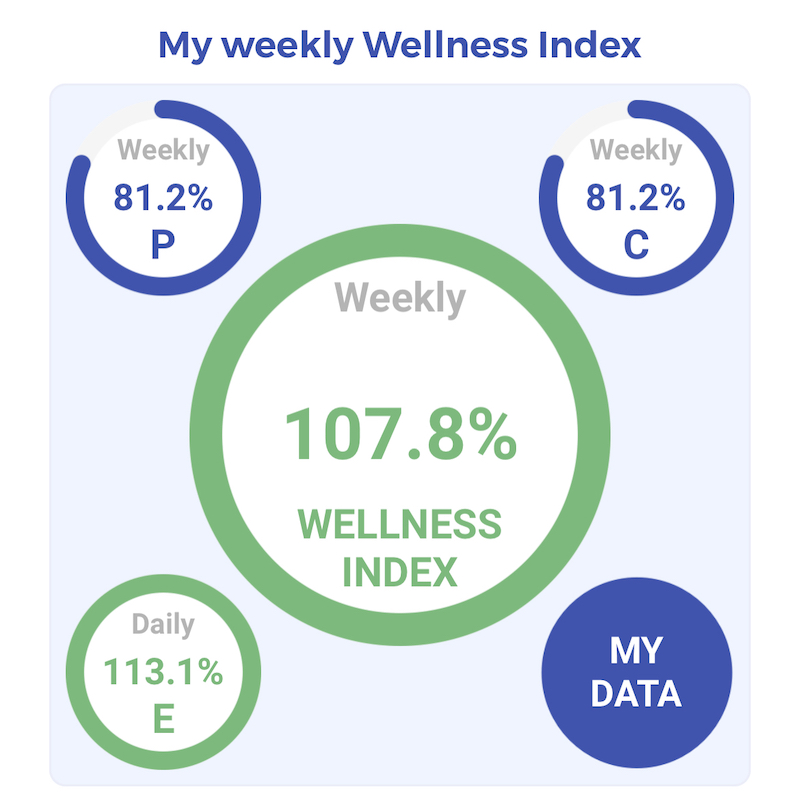 Why do we introduce the Wellness Index?
Indeed, the sheer volume of data generated by wellness and fitness tracking devices can be overwhelming. While raw numbers like step counts and calorie burn are interesting, they might not provide a comprehensive picture of your overall activities. To make sense of the data and derive meaningful insights, we created this concept.
This is an important point, this is the first index which will translate all your exercises like walk, running, biking ,etc into a single value. In the course of the development of our product line, more index will be added.  Wellness is a multi-faceted concept, and no single metric can capture it entirely. It's essential to approach the data with a holistic mindset, combining quantitative information with qualitative aspects of your well-being. 
The wellness index calculation considers all the exercises you engage in over the course of a week. While daily activities are crucial, assessing your weekly activity provides a more comprehensive overview of your overall level of activity. We also factor in and compare your activity against recommended guidelines to determine whether you meet the sufficient exercise criteria. The primary goal is to provide you with an indication of whether your exercise level is adequate.
why do we have 4 levels for body shape and conditions?
Individual differences are significant, and it's essential to consider your current physical condition when determining your wellness index. Someone in excellent shape is expected to engage in more physical activity than others, acknowledging and accommodating these variations.
Why are the other three indicators P, C and E
The three additional indicators, namely P, C, and E, are intricately connected to our wellness index. P reflects your progression, C assesses the consistency of your efforts week by week, and E monitors the progression of your index within the current week. These indicators collectively contribute to validating whether you are on track to achieve your wellness goals.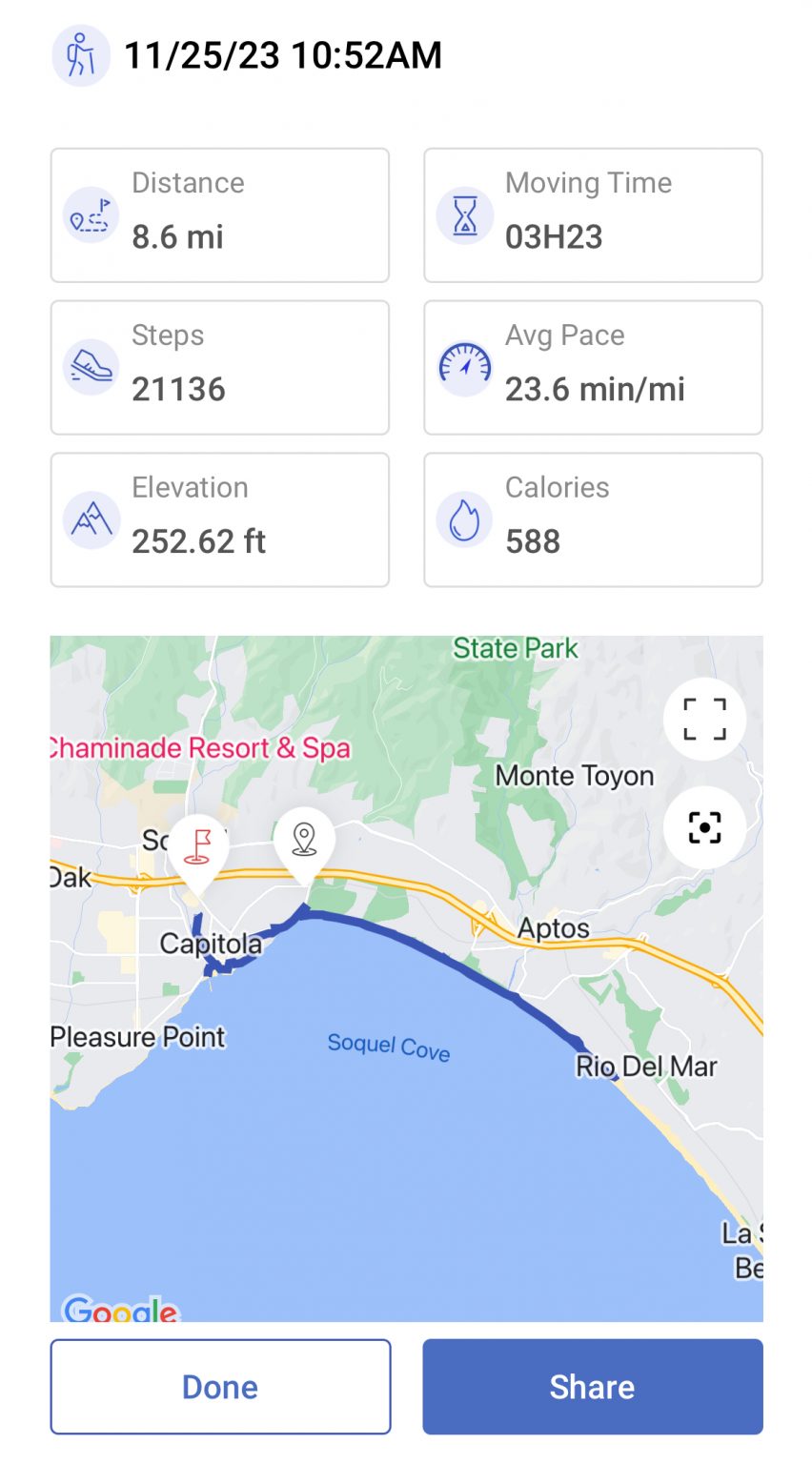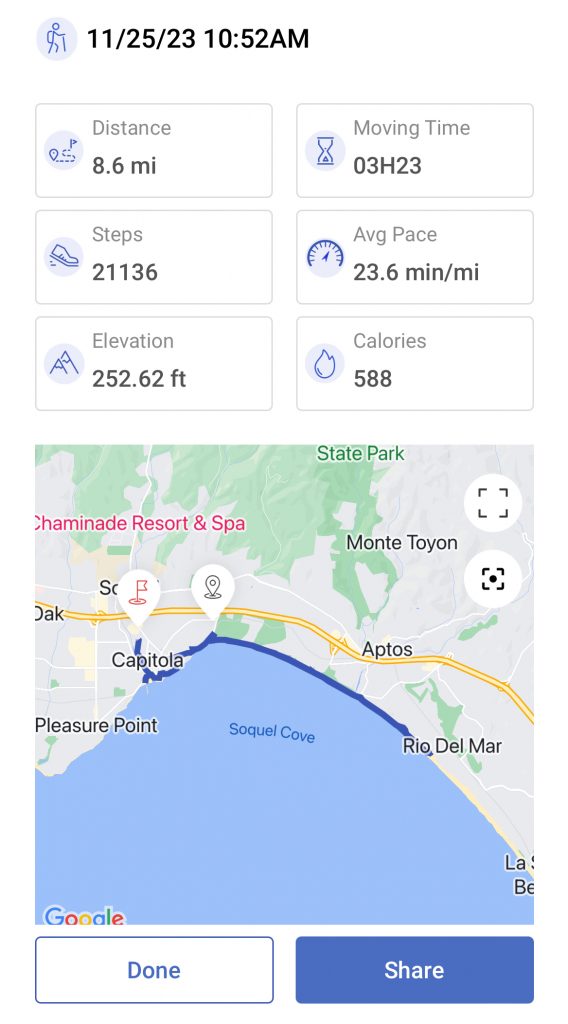 How many types of exercise do you can collect?
Currently, we are capable of recording four types of exercises: running, cycling, walking, and hiking. Our plan is to expand this list as we continue developing the solution, enabling you to record various exercise types and gain insights into all your activities.
Each exercise type is distinct, and depending on the activity you engage in, we will capture all relevant information pertaining to that specific exercise. Based on the current on this is what we record for each of them.
| TYPE | GPS | STEP | DIST | CAL | SPEED | ELEV |
| --- | --- | --- | --- | --- | --- | --- |
| | | | | | | |
| | | | | | | |
| | | | | | | |
| | | | | | | |
You will be able to reviewed your weekly, monthly and yearly activities. You will be also able to filter by types.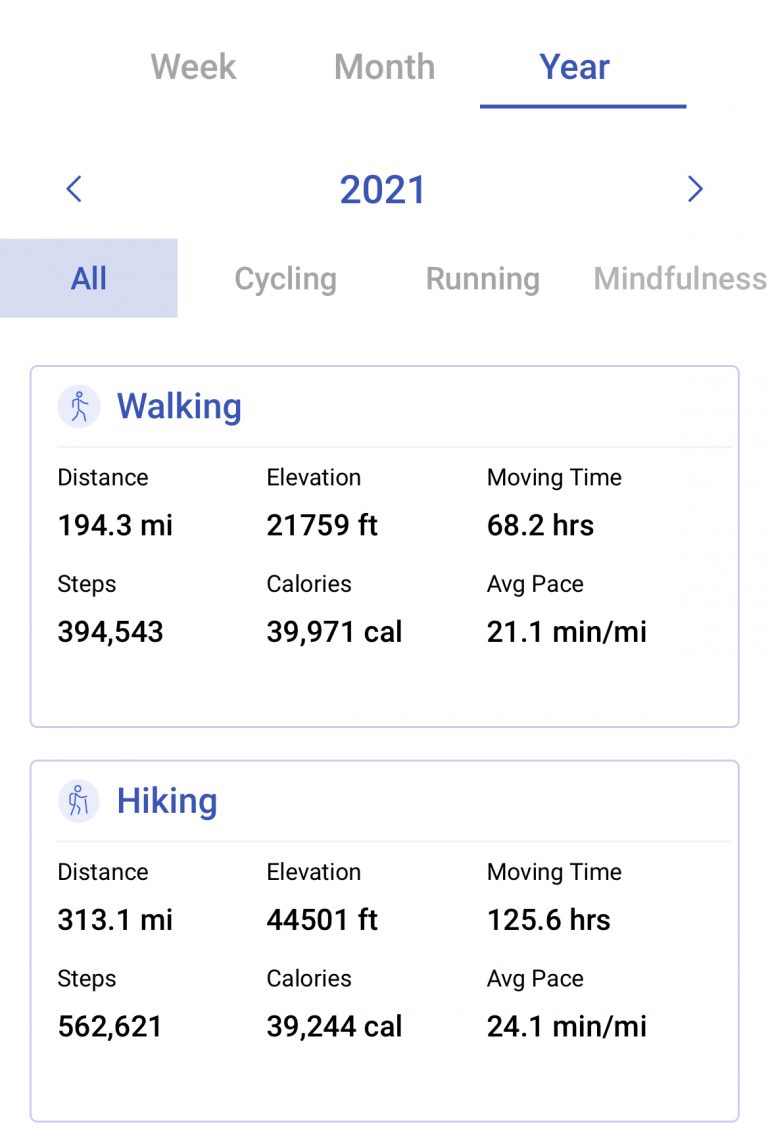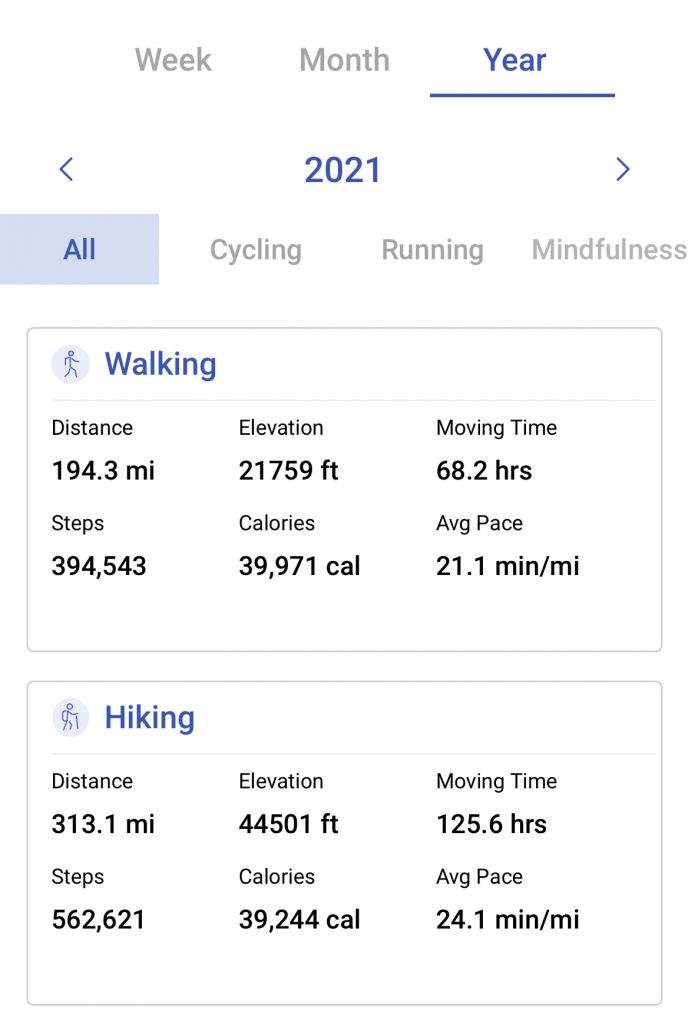 Each of your exercises can be shared to your friends annually or automatically. From your settings you can decide to authorize the application to send to your friends the summary and details of your exercises without having to think about it. At any time you can change this setting.
You can track your weight,  and adjust it as you need. This is a critical element to get the right output with GEMA. From the application you can adjust your weight, the application will record your weight over time.  
Each point will indicate when you adjust your weight. It is important to check it and adjust it in case it changes.