Adventure Map of Pleasanton Ridge Regional Park
Elevation Map of Pleasanton Ridge Regional Park
A dog friendly hike in Pleasanton Ridge
Firstly, we are fortunate to live in the Bay Area where there are a plethora of open spaces and parks to enjoy. Indeed, Pleasanton Ridge Regional Park is part of the dog friendly hikes of the East Bay District. Secondly, it is conveniently located just off Highway 680 near the quant town of Sunol. Specifically, additional information can be found at:   https://www.ebparks.org/parks/pleasanton-ridge
Surely, this hike is a reasonable two miles loop route. Moreover, it includes a climb on wide open dirt roads, and a quick single track descent on the return (see duoveo adventure Lower Pleasanton Ridge)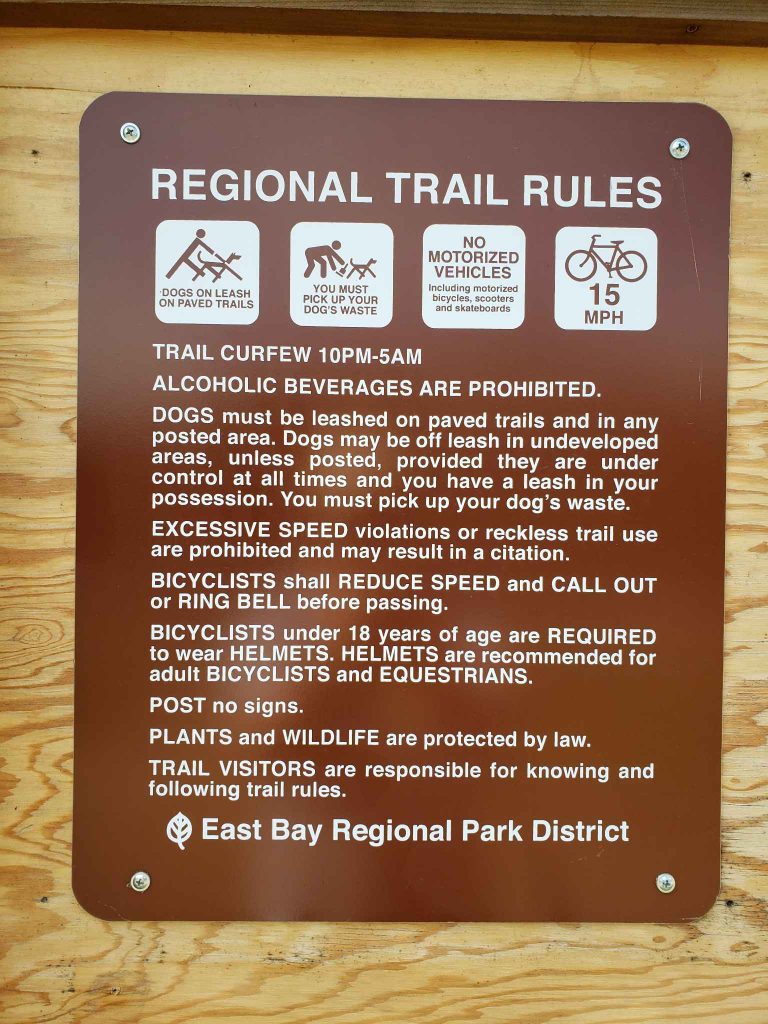 The walk starts at the Foothill Rd. staging area just off of Foothill Rd. The staging area has plenty of free parking as well as restrooms and water. Moreover, note that temperatures in the summer months can get above 100 deg. So, it can be wise to carry plenty of water for you and your four-legged friend. After, once loaded with water and treats, we headed through the gate and started our ascent.
To the top with views of Mont Diablo
It's a fair effort to ascend the 500 ft to the top of the route. However, the views of Pleasanton Ridge Regional Park are well worth it. Indeed, Mt. Diablo is visible to the North, and Highway 680 is seen well below running up and down the valley. In the Winter and Spring months the hills are green and alive with birds, squirrels, turkey, and deer. 
For those readers who are new to the area, a picture of poison oak is shown to help avoid the itchy rash causing plant. In addition, ticks can be plentiful so be sure to have your four-legged friend's medication up to date.
After enjoying the views of Pleasanton Ridge Regional Park, head back downhill via a single-track trail that keeps the decent reasonable with several switchbacks, and plenty of shade. Then, the trail connects back with the road just above the parking lot, and a short walk back to the car.
Finally, if you're hungry or thirsty, or have additional time to explore, follow Foothill Rd. back in to downtown Sunol. Over there, a few restaurants can be found across from the train depot.  Bosco's Bones & Brew is named after the dog elected mayor of Sunol. Thus, it is a dog friendly venue worthy of an after-hike refreshment.