Location : Dunphy Park, Sausalito, CA 94965, USA
Usually when one goes to Sausalito it is more about its house boats , or its numerous restaurants and shops along the harbor. Or you may go in the hills nearby to hike on a trail in the wilderness. However, few people know this walk in the city that offers breathtaking views, and a vigorous exercise up and down the stairs of Sausalito.
This Sausalito walk will take you up to the hills and allow you to discover the hidden paths and enjoy absolutely gorgeous views of the City by the Bay.
We captured the pictures and map with our DuoVeo app.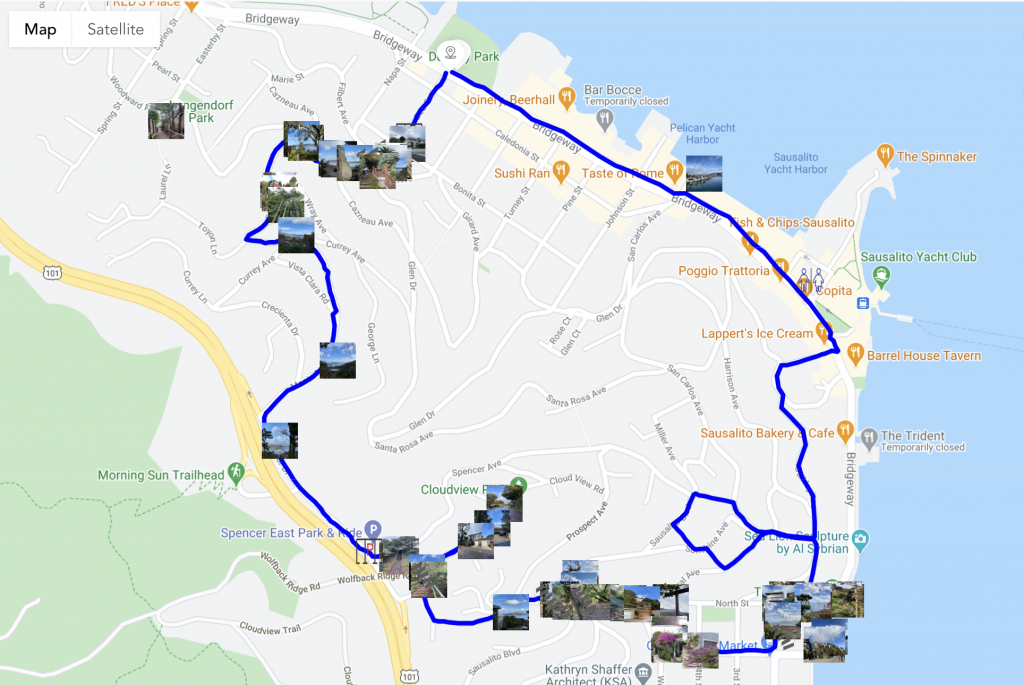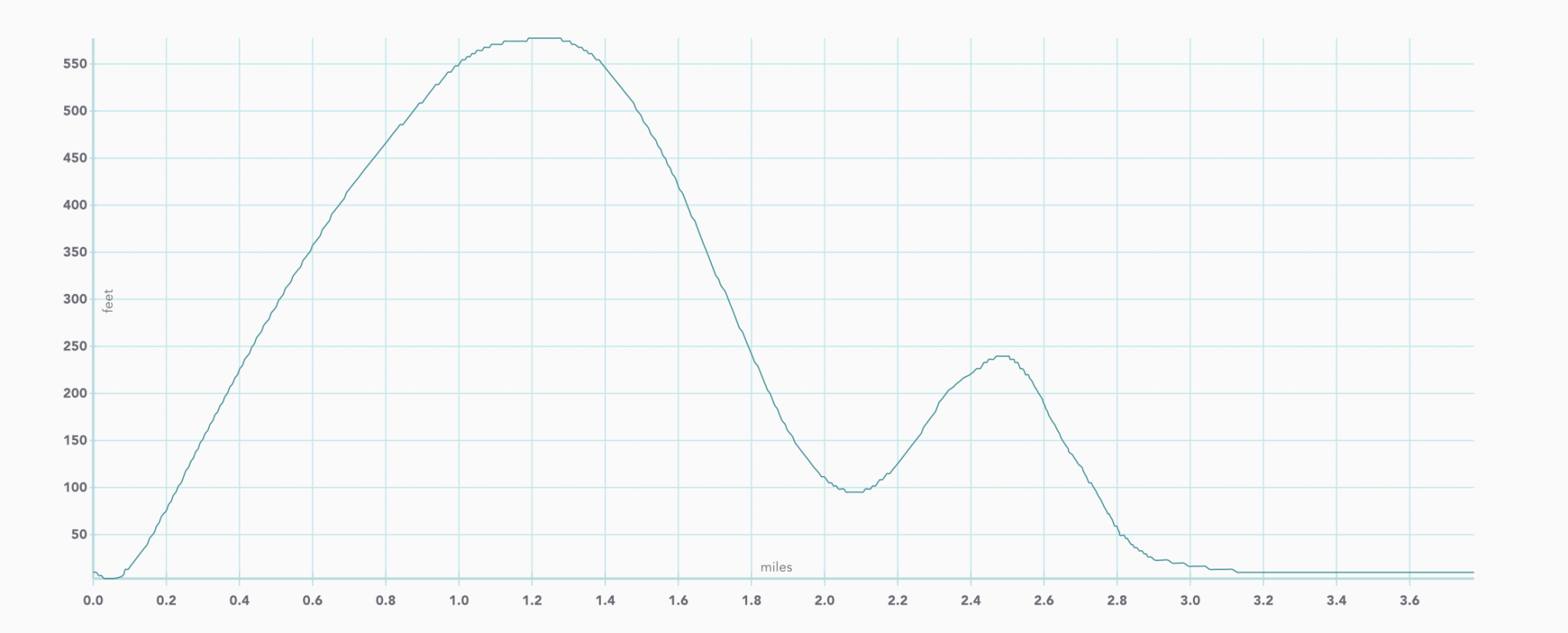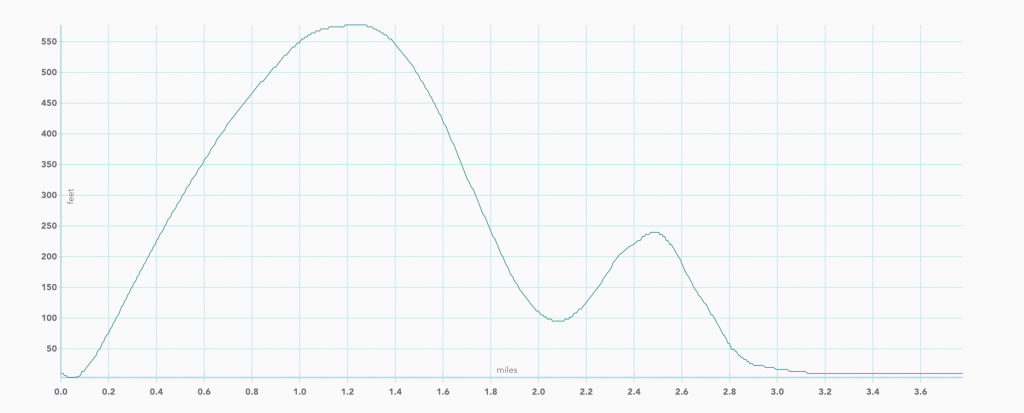 The best place to start this Sausalito walk is to park at Dunphy Park where you also have some restrooms. Cross Napa Street and go up and left to Bonita Street until you reach Bee Street.
There starts the first stairway, then a second to Girard and a third to Cazneau.
Enjoy the view while catching your breath, it is steep.
Follow Platt and Monte Del Mar and then reach Spencer Avenue along the highway…  
… where you will look for the stairs directly across from the fire station to Cloud View. 
Around this Sausalito Walking Trail
Feel free to explore this area and take a look at the different architectures.
Enjoy the cute little playground, and pass the religious statue, then move forward to the second part of the stairway from Cloud View to Prospect.
From Prospect walk down and right to Cable Roadway .
From there to Sausalito Boulevard and Crescent Avenue, then Cable Roadway to West Court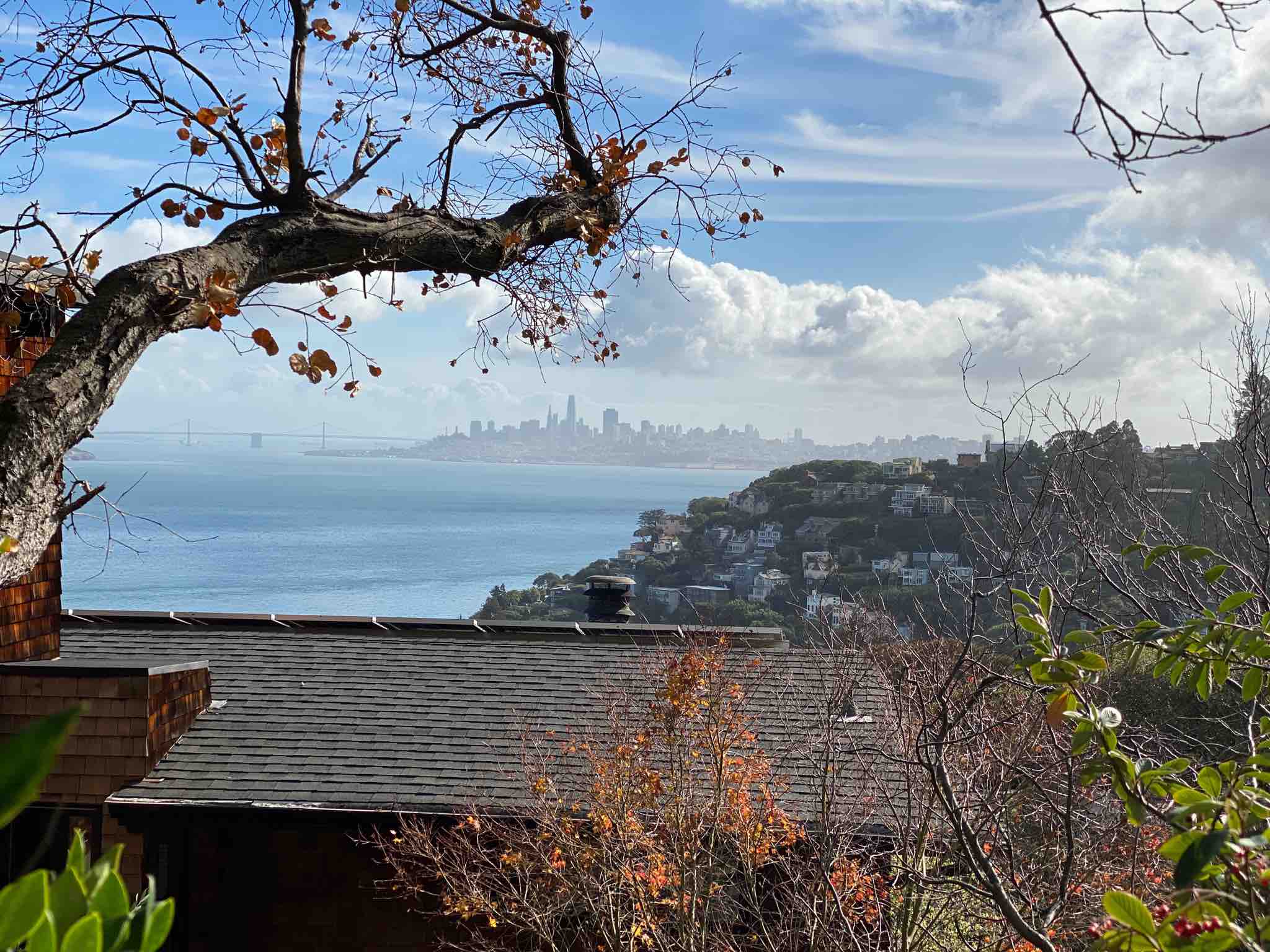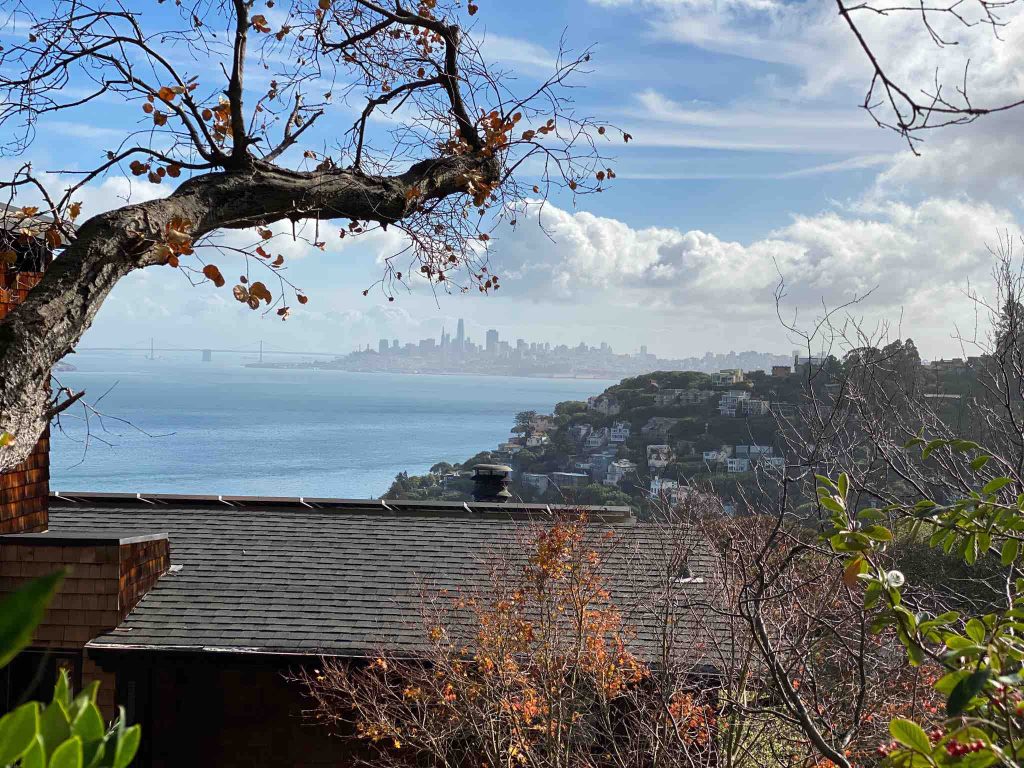 Notice the beautiful bougainvillea on West Court , then turn left on Richardson until Second St on your left . 
Head up the stairs on either side to North St . At the corner another stairway goes down to Bridgeway and Tiffany Park but is closed right now due to a collapse, so follow Josephine to Atwood left to San Carlos Avenue, Central, Sunshine, Sausalito Blvd, Cooper Ln and back to Atwood.
You could also choose to go down to Bridgeway from Richardson and have a look at the funicular from the bottom of Tiffany Park.
From there, just stroll back through downtown to enjoy a coffee break or along the marina , back to the parking lot .