Located in Alameda County, near the town of Sunol, south of Pleasanton and east of Fremont , the Sunol-Ohlone Regional Wilderness park is best discovered in February and March, whereas it might be subject to closure or fire restriction from June through October .
Indeed, bountiful green hills with cows grazing peacefully, carpets of wildflowers dispatched along the trails , Sunol is definitely a must-see in Spring.
Besides, they are more than 30 trails available from moderate to difficult up to 18 miles long.
These 6,859 acres of wilderness were once home to the area's first inhabitants and then became large ranchland.
Since 1800 ranchs were set here, now it is a nice place for camping, picnicking, hiking, backpacking.
This is a 9 mile hike rated as difficult, mostly exposed but occasional shade. 
We captured the pictures and map with our DuoVeo app.
Sunol Regional Wilderness hike on the Map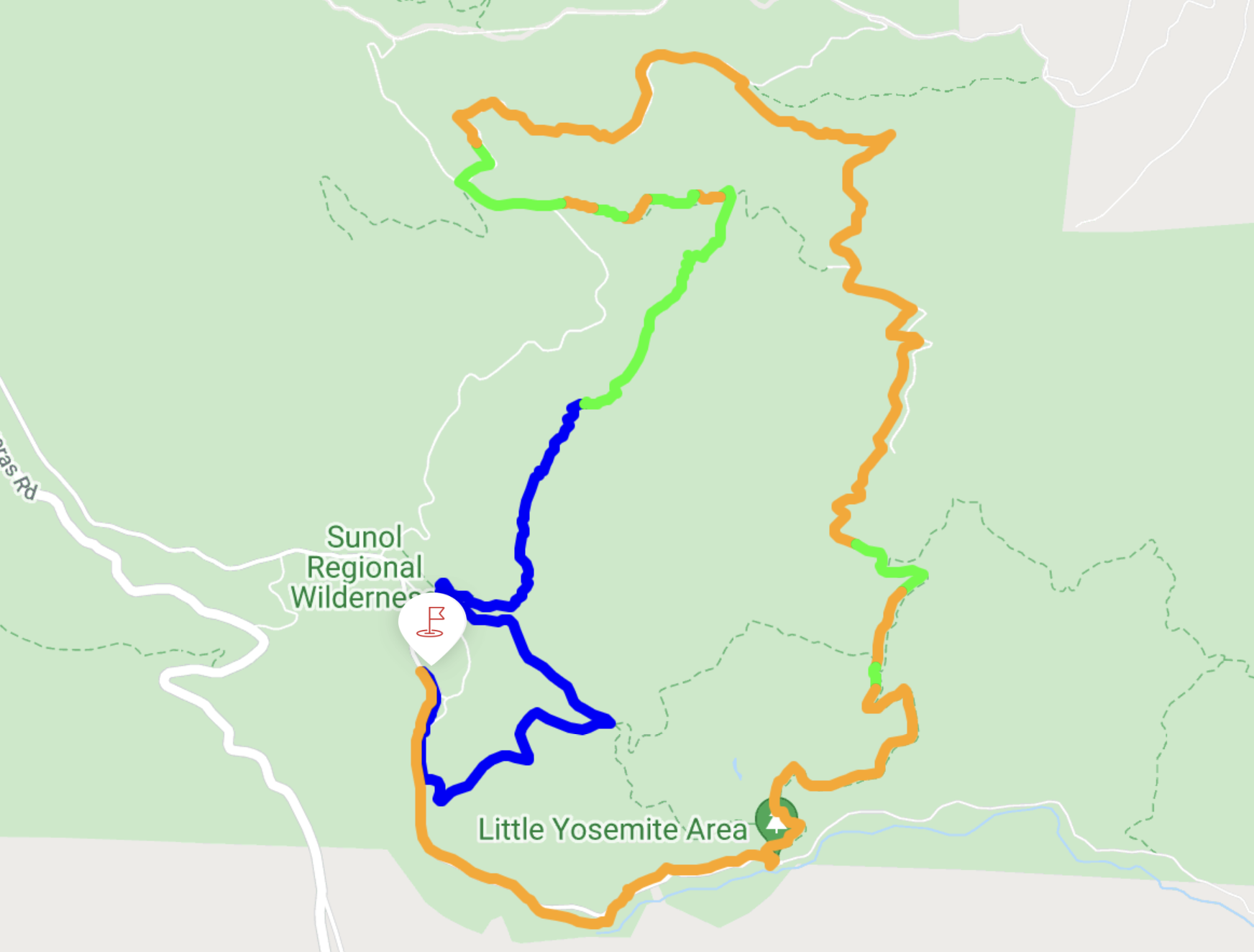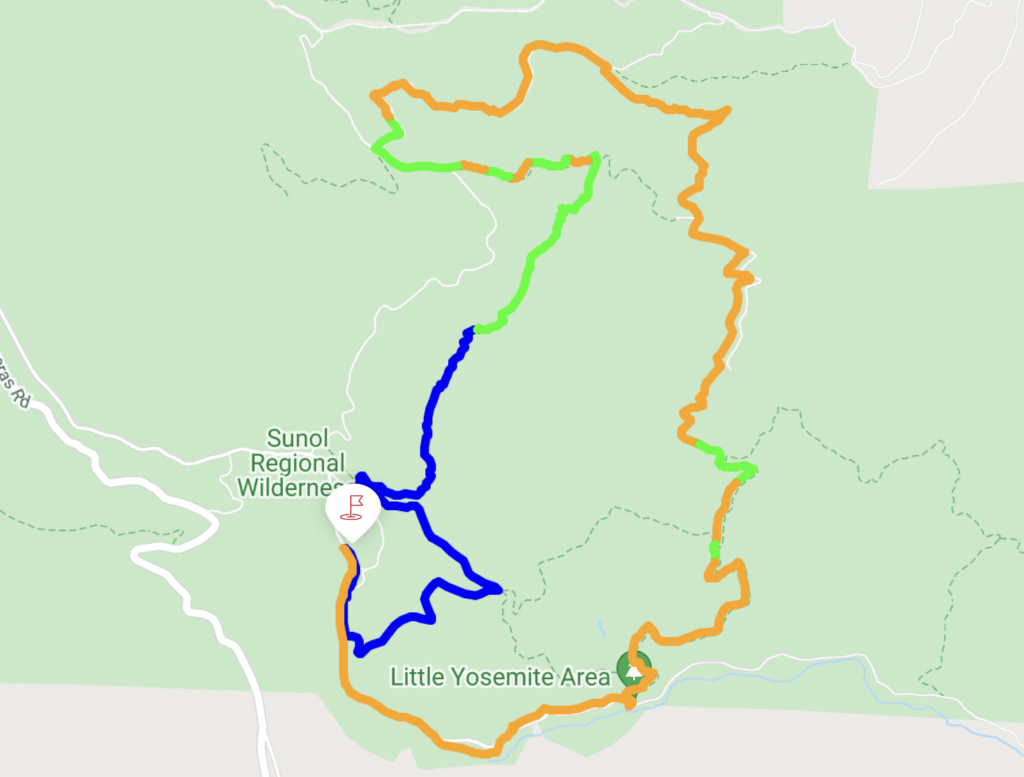 Elevation graph of Sunol Regional Wilderness hike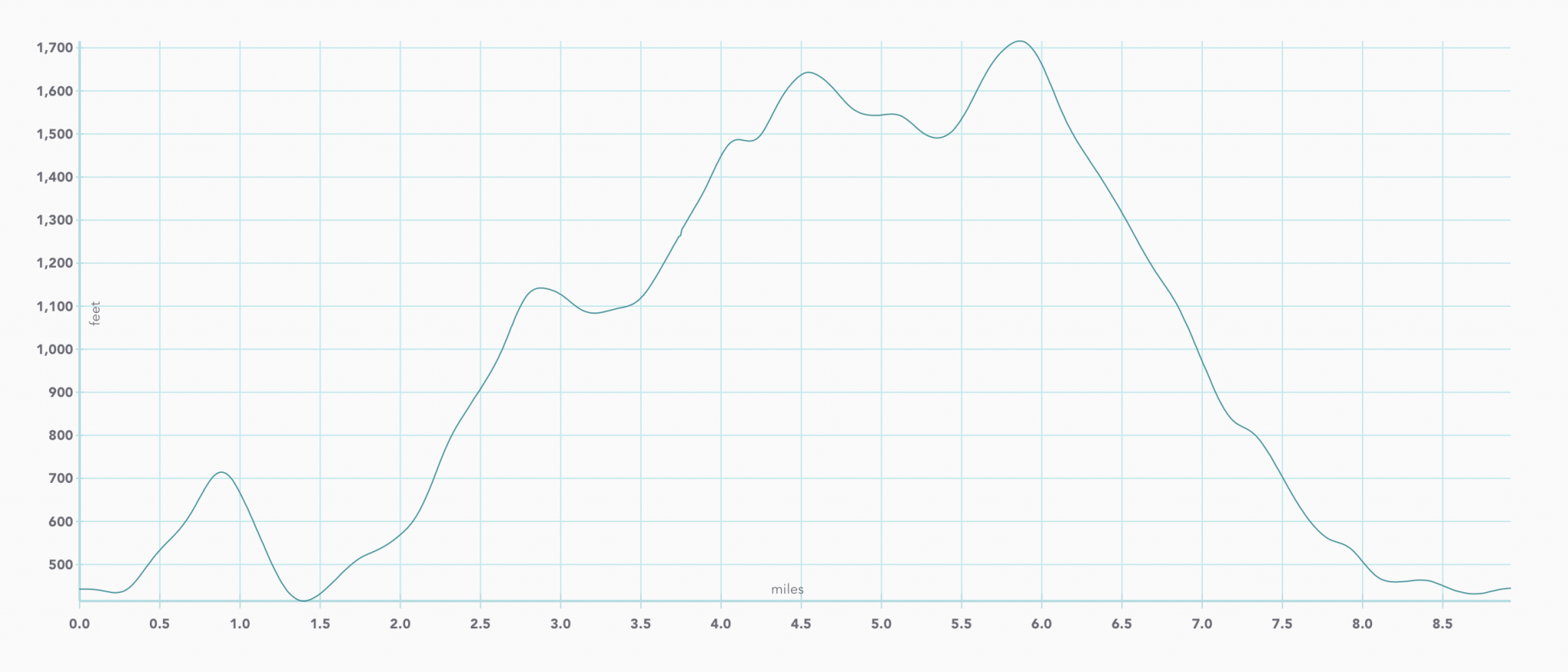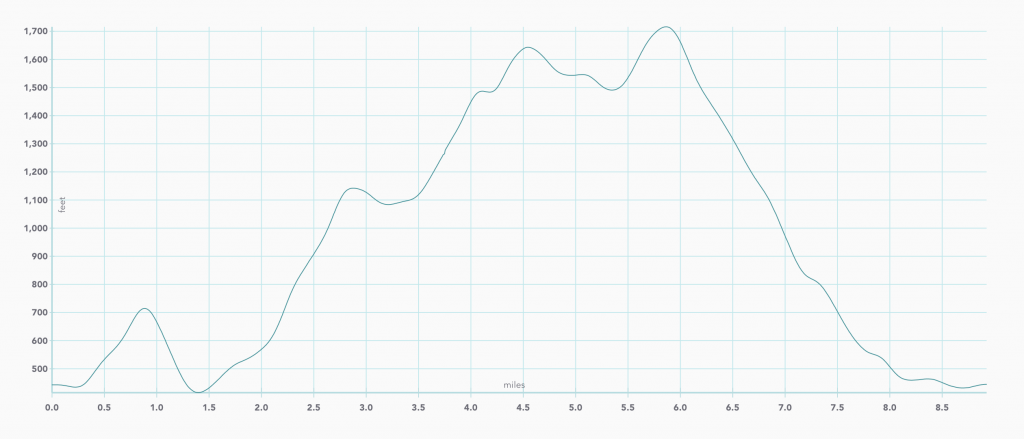 Starting on Mc Corkle trail
First, we started the hike going clockwise on Mc Corkle trail to Canyon view trail and then Indian Joe Creek trail up to Cave Rocks road.
Indeed, Sunol Regional Wilderness park is a wildflower paradise , with a variety of many species. Below are some that can be seen, also a good spot for California sage brush.
Then, the trail reaches Vista Grande through Hayfield road. Here, it is a high meadow with very few trees. However, the ones that dare grow there are exposed to thunder and some burn.
Great views of Sunol Regional Wilderness park
After, Sunol Regional Wilderness park offers great views in a peaceful setting. In particular, lone rocks, hills covered with forest, peaceful meadows are invitations to mediate and lose oneself. 
Unlike the eponym one in San Francisco, Sunol is the true cow palace. Here, cows are frequently seen. There, this is their territory, and we are just passengers.
Down to little Yosemite and back
On the way down, Cave Rocks Road , Welch Creek Road Mc Corkle trail and Cerro Este to Little Yosemite area.
Finally, back to Ohlone road to the parking lot.
Address :
Sunol Regional Wilderness
1895-1897 Geary Rd 
Sunol CA 94586