Along a legendary Hawaiian road
The legendary road to Hana has beautiful sights, numerous waterfalls, and lush green surroundings. Often termed as road to heaven with around 600 curves and 59 one lane bridges, it is one of the must do full day trip of Hawaii
It is a tough ride and to completely enjoy this experience, make sure you are well rested the previous day and start your day early. This magical drive has delight for everyone from kids to old age.
We as a couple decided to explore it all as we were in our best shape by hiking all the beautiful trails and dipping into every possible waterfall.. too ambitious … I know.. no harm in trying.
We used duoveo, a fitness and travel mobile app used in outdoor recreational activities such as hiking, biking, walking. It allows users to use the  enlisted adventures or create their own. We did 2 hikes in our road to hana trip.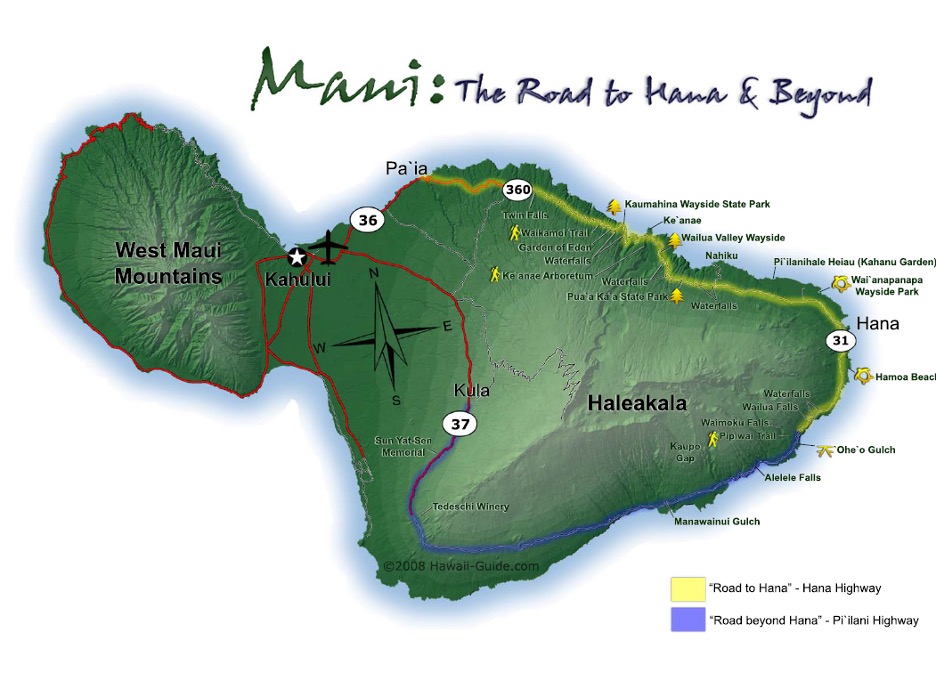 It is important to prepare for the trip, as it is a daylong one with not all modern amenities available along the road:
Wake up early. We started around 7 am in the morning.
Bring cash ( most imp) (at least 100$ a person if you want to eat and do everything must do).
Make sure to have enough water.
Wear a hat/goggles/sunscreen- it is very sunny out there.
Have some light snacks for the walks.
Also don't forget swim essentials -costumes/towel, as there will be some opportunities to dip in water.
And most of all, have a reliable car with full gas tank.
As soon as you leave Maui you come across a beautiful old cultural Maui  town with lots of shopping and food which is a last stop to fill gas as well as to grab some good food.  
If you enjoy people dancing on the waves, then very early you can stop by in this beach where you can see some of the worlds best surfers showing off their skills and can admire there perseverance with the waves .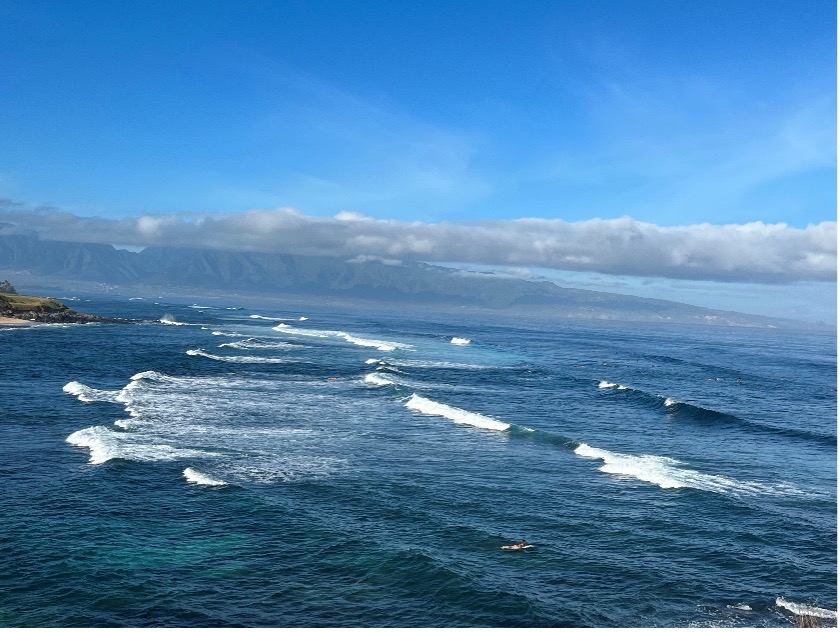 This is one of the first easy accessible stop on our road to Hana. As the name suggests you have two falls, a smaller one and a bigger one after a 30 min hike. This being one of the initial stops, it is crowded and charges 10$ parking fee. This is a worthy stop to jump from the cliff and enjoy the cool water dip at the very start of your Hana trip.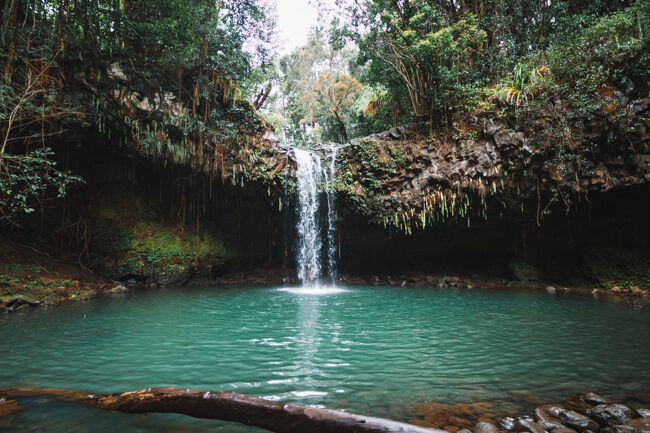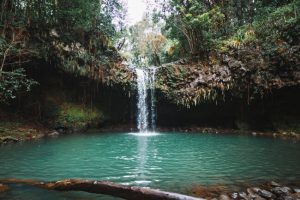 The farm stand here had yummy pineapple sugarcane juice to boost your energy with some sugar.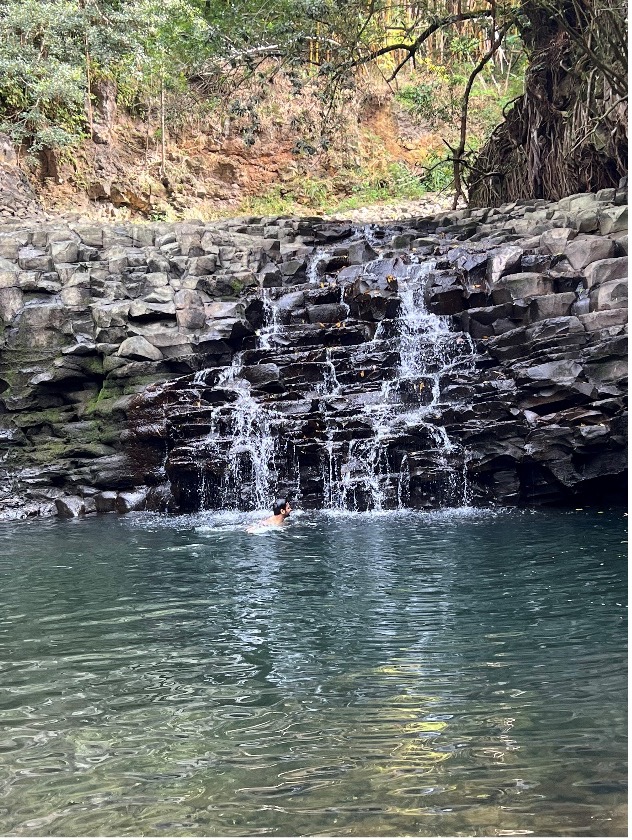 We did the small 0.9 mile loop and it's a quick stop though the trees and some unique plantations with bamboo forest. This stop is beautiful to stretch your legs look around plenty of vegetation and breathe in the Hana air. The trail is muddy all along with the roots abound. There is a picnic table on the top, and is a doable hike with kids
We created Duoveo hiking adventure, and it gave us information about altitude attained, time taken and calories burnt. This app was very useful to trace the origin point even with no network.
This is a private garden and charges 20$ a person. Here you can see long green bamboos, banana farm, the bay view and birds chirping. It is a great stop for kids as they can run with peacocks and feed the ducks.
Here you can find a 100 year-old mango tree, bamboo, and enjoy ocean views and Puohokamoa Falls.
Honestly, I would say for us only the peacock was the highlight of this garden. If the above listed things appeal you, please make a stop and keep around 30-45 mins for this garden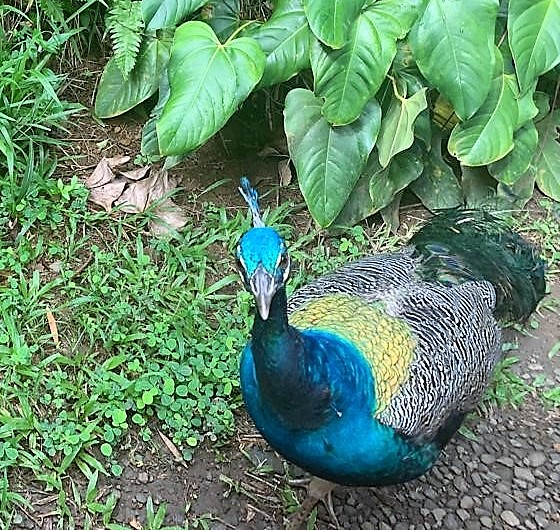 Ke'anae is a must do stop in our list and has a very interesting history, beautiful views, and an excellent arboretum.
The waves crushing over the rocky coastline and the mesmerizing 270 degree bay view makes this unique.
Aunty Sandy banana bread is quite famous here you can also grab some quick smoothie and snack for the trip.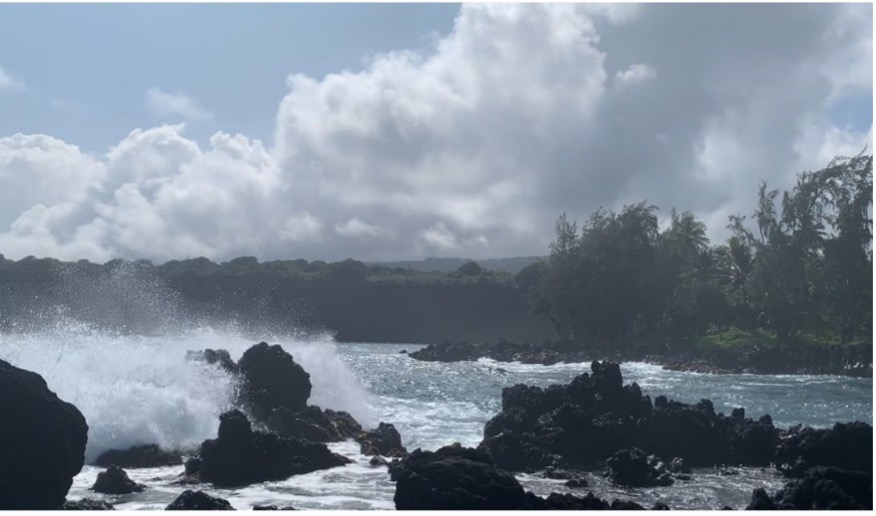 This is a private owned lava tunnel created by volcano lava which is not visited by many . The access fee is 15$ per person and you get a high beam torch for the visit.
It is a 1 mile dark but well-ventilated tunnel with even water droplets ( not for claustrophobic people) .  We loved this stop, it was a great experience to know the history and pause to explore the darkness.
This is a one of a kind experience !
You need a permit to visit this state park. Reservations must be made in advance and no same-day reservations.
This is a must do on the road to Hana, so plan ahead.
The area at Wai'anapanapa is filled with history, legend, and gorgeous views. The black sand/pebbles at Pa'iloa Beach is as picturesque as can be. The loop trail will take you down to the fresh water caves where some powerful legends live. Also, there are caves on the beach for exploring and camping for those that plan way ahead (you need a permit.)
Wai'ānapanapa, has a famous black sand beach and stunning coastal views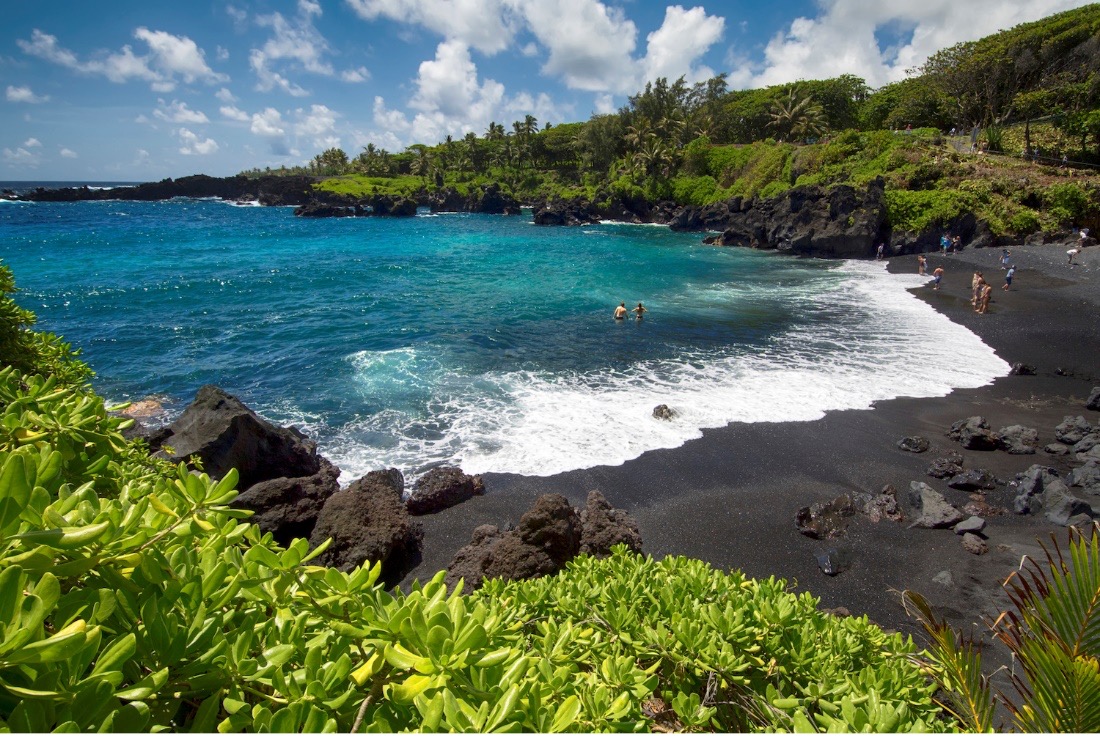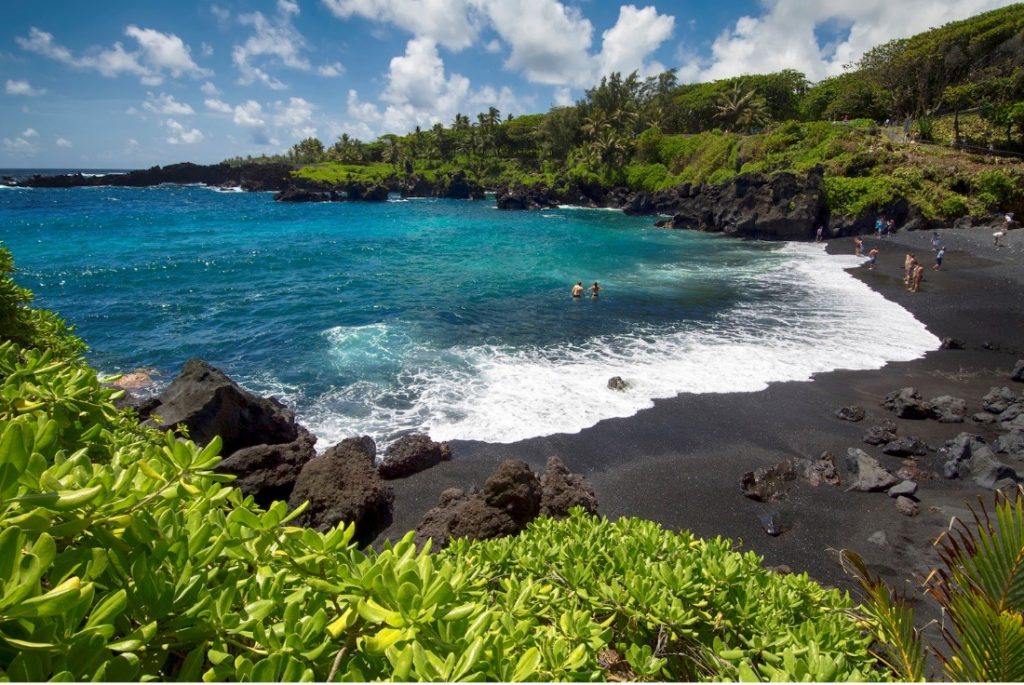 This is the most scenic beach with high tides in East Maui. We wanted to dip in every ocean of Maui then how could we miss this one. There is a huge log swing. You will take beautiful pictures of the beach.
We bought our food from a food truck ( lucky to get a vegan burger) and made an hour resting stop on this beach.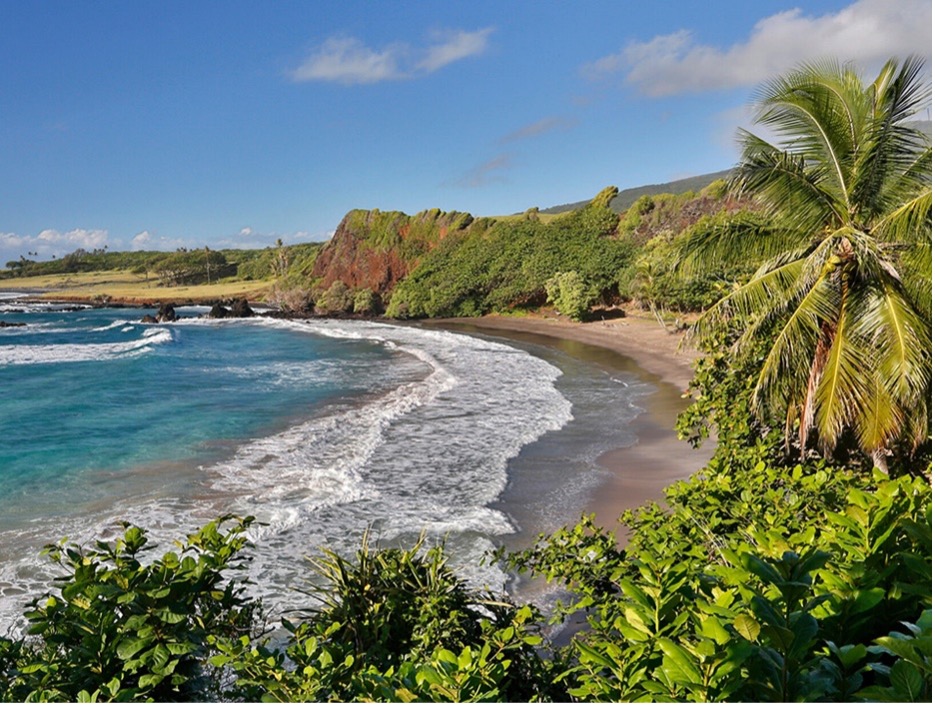 Pipiwai Trail( Kipahulu, Haleakala National Park)
This is the must do trail and highlight of the entire road to Hana, ending your day with a beautiful trail. Make sure you have enough energy and time to do this trail. It is a 4 mile 600ft inclination round trail with beautiful waterfalls all along. The trail takes around 2 hours and the park closes at 5 pm. If we backtrack, you must reach here latest by 3 pm.
All along the route, there are several bamboo trails and trust me you can skip all the previous hikes for this trail. The bamboo sheds on both sides of your trail is mesmerizing and I felt bestowed by blessings walking amidst them.
If you love chasing waterfalls like us, this hike is a must do. We were pretty late and thankfully super fit to finish this trail in 1.30 hour with considerable time spent bathing in the huge falls ( shhhh.. its restricted, but we were lucky to find the secret access)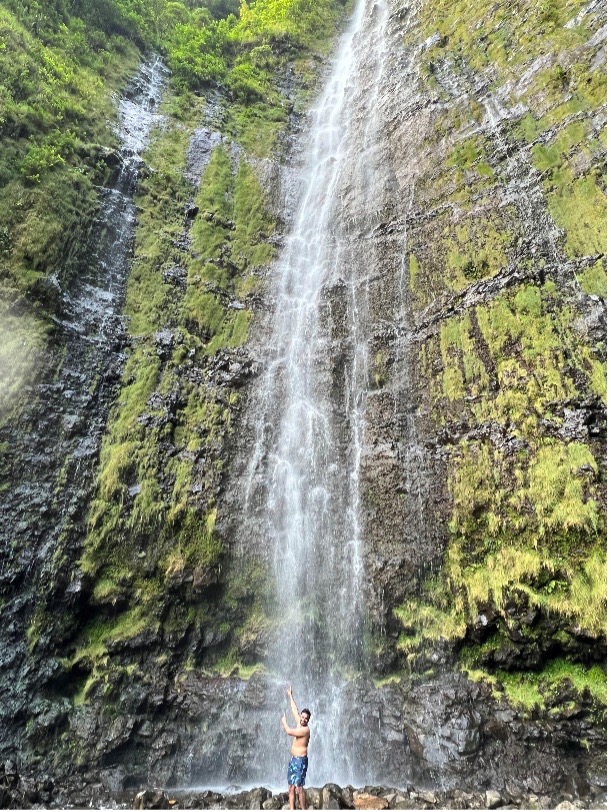 Many people do the road to Hana in reverse i.e start the trip with hiking the pipiwai trail which I think is also a great idea .
But this also requires you start the day early, because you don't want to miss all the other beautiful stops which also closes early on return.
We captured the full trip with duoveo, with map and elevation, for your benefit. Enjoy!