Built for the four pillars of a healthy lifestyle
DuoVeo helps you reach your target with the social support, awareness and knowledge that you need. Based on behavior studies, DuoVeo and its community fuels your motivation and develop your ability to make long term changes and enjoy the process.
DuoVeo is proudly made in America, with headquarters in San Mateo, California.
See your Progress in one Blink​
Progression, Intensity, Consistency and Sleep
Use your phone or DuoVeo eWrist for more accuracy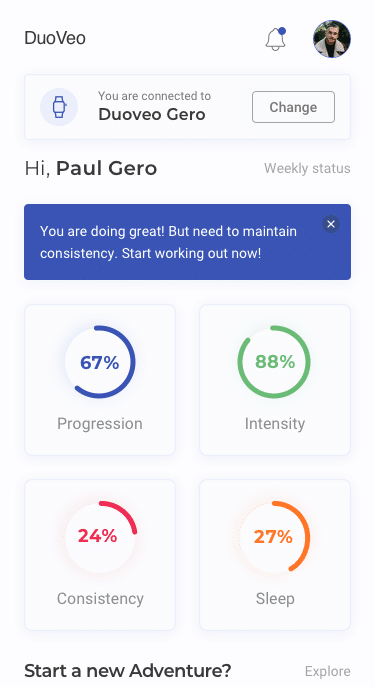 Share Adventures with Friends
Track your exercises, reach your goals, share the fun with others
Adventures and Exercises are better shared
Access and Navigate your Data Anytime​
Summary or detailed view, you choose​
Extensive view of achievement versus goal
Practice Mindfulness the Way you Want​
Choose your level, from initiation to advanced meditation
Free initiation and beginner meditation, advanced ones from experts partners.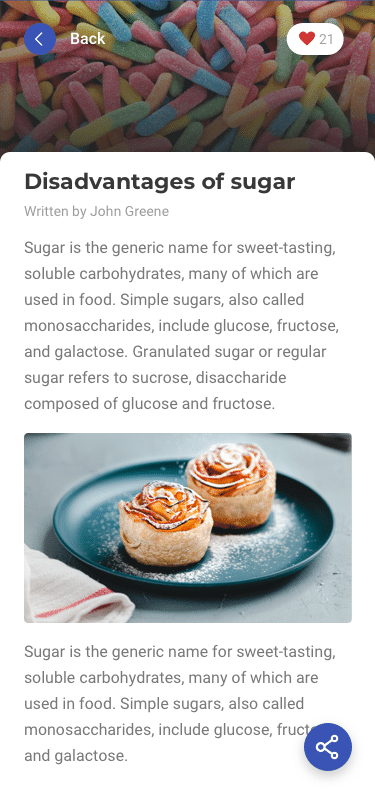 Get Inspired with our Blog
Exercise, Nutrition, Sleep, Mindfulness​
Learn the latest trends and the science behind healthy practices