Address : 2080 E San Martin Av,  San Martin California, 95046 
Nestled in the hills east of Gilroy, Coyote Lake Harvey Bear recreational area  is best discovered in February and March . Bountiful green hills  with cows grazing peacefully, carpets of wildflowers dispatched along the  trails, gorgeous views above the lake , cool oak forests and breezy ridge lines will all add to this gorgeous hike and give you real energy boost . 
This is a 10 mile hike but it can be shortened by choosing different trails. We captured the maps and pictures with our
DuoVeo App
.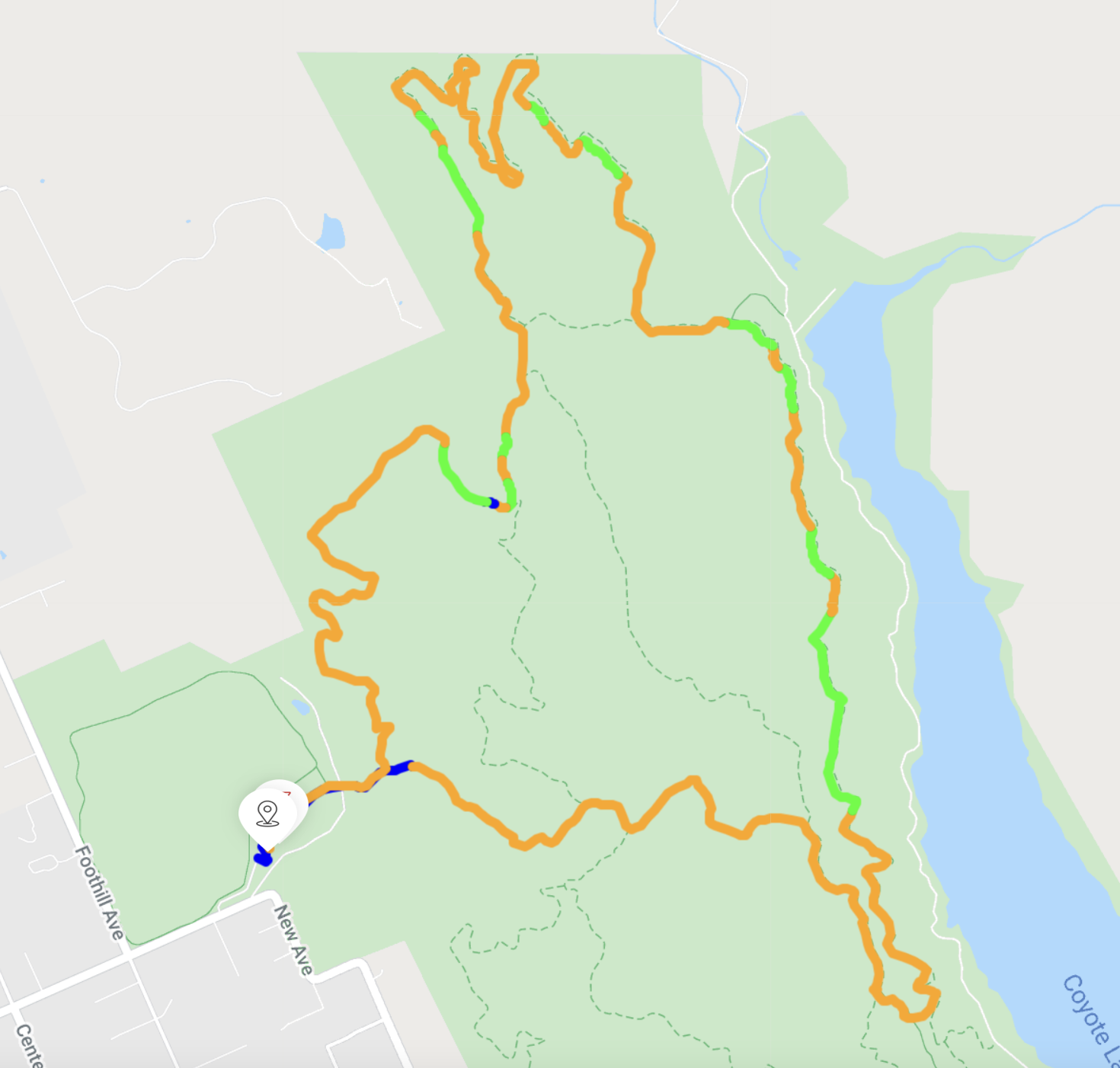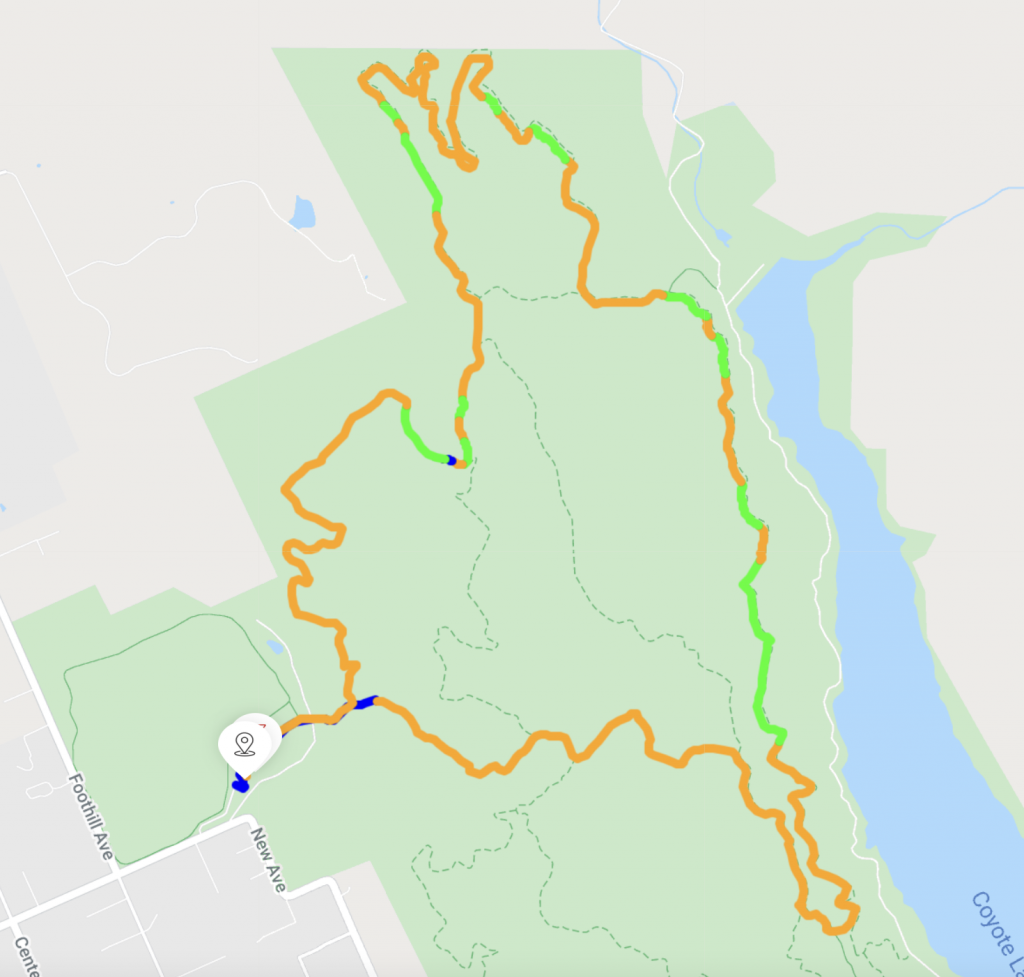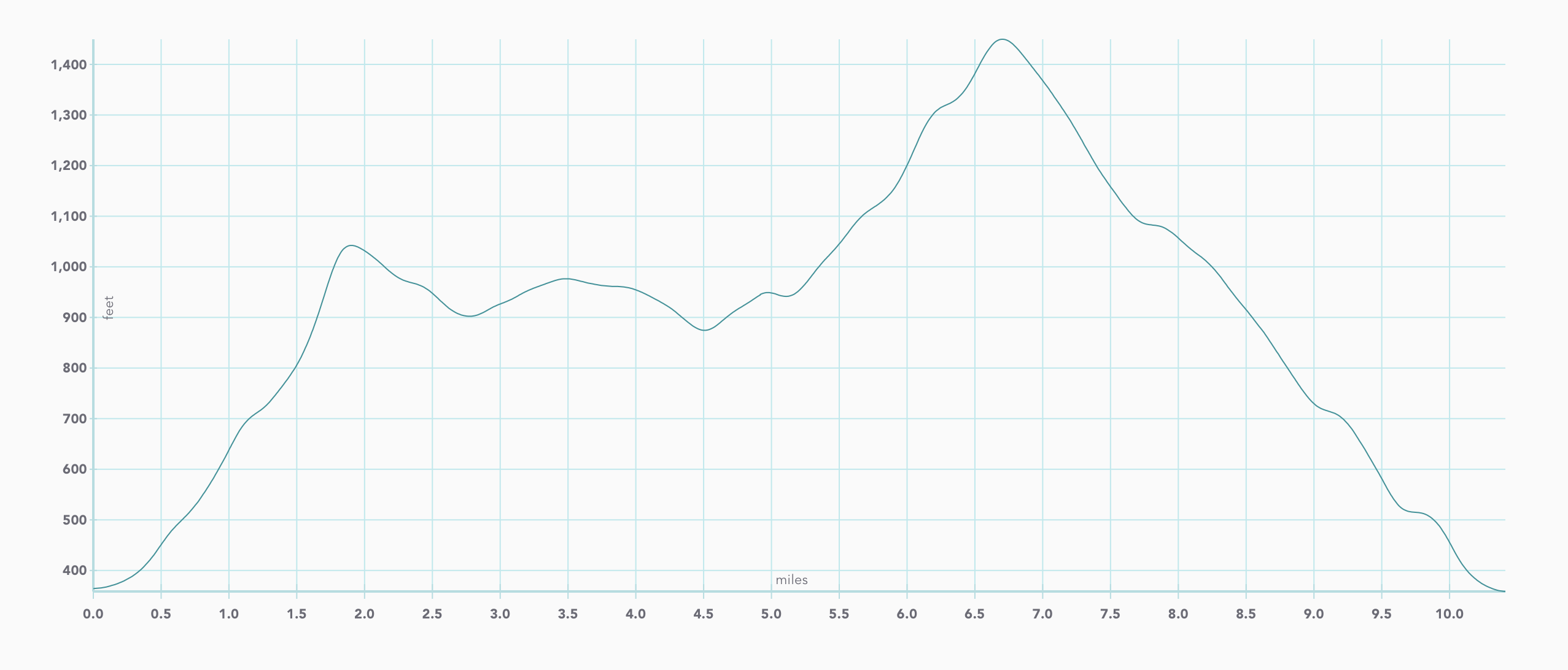 Right away in the greenery
Right away at the starting point you are taken aback by the beautiful shades of green everywhere around you, just awesome !
The ascension is pretty moderate and progressive so you enjoy the scenery without being out of breath. This gentle hillside is perfect for cows that are everywhere in the park.
The trail brings you above the lake and then through oak forests.
The breezy ridge line makes it pleasant and the views are gorgeous.
Just enjoy the peacefulness and serenity of the place.
Wildflowers by the dozens
Some of the wildflowers you will encounter.