Marshall Beach is a secluded beach in the Presidio Park in San Francisco. You can go to this San Francisco hike from 101 and exit at Lincoln boulevard, or follow el camino del mar from Ocean beach and the south. There is plenty of parking space on top.
From the Marshall Beach and along the way you'll get spectacular view of the Golden Gate Bridge and the bay. Besides, it is also a good place for bird watching.
Furthermore, the rumor as it that some people take advantage of the beach being difficult to access and expose their naked body to the sun. Indeed, It can happen during the day on week-day – but San Franciscans are open minded, so who cares?
We captured the pictures and map with our DuoVeo app. 
Marshall Beach hike on the map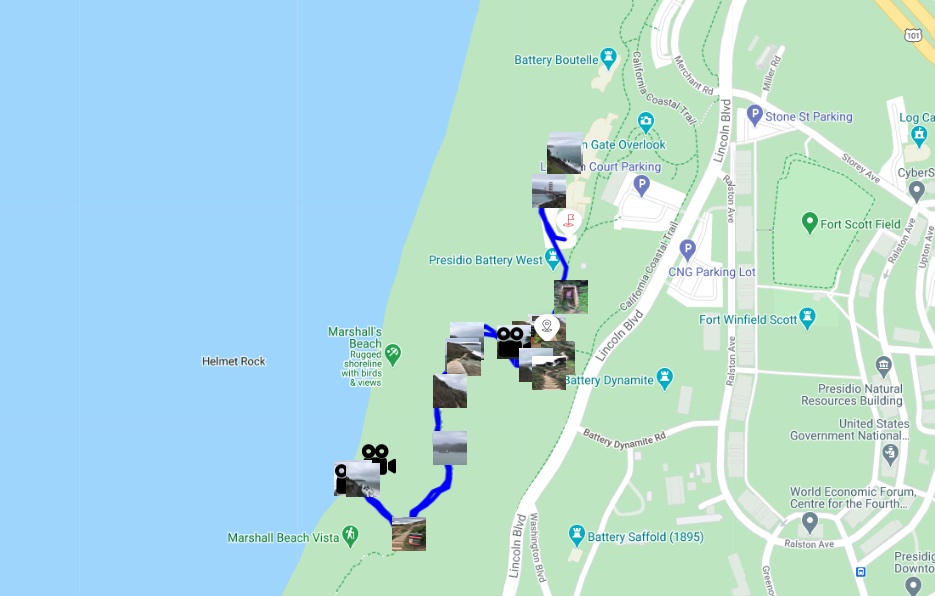 Elevation graph of Marshall Beach hike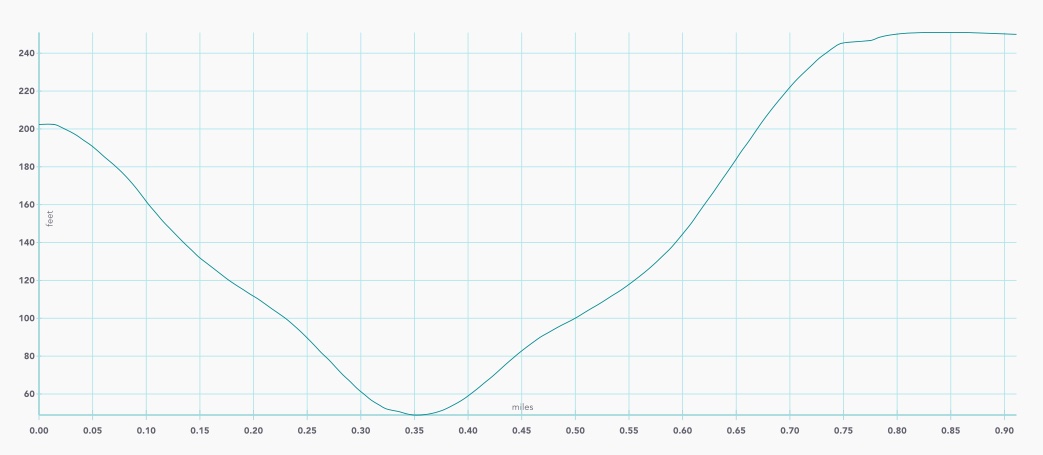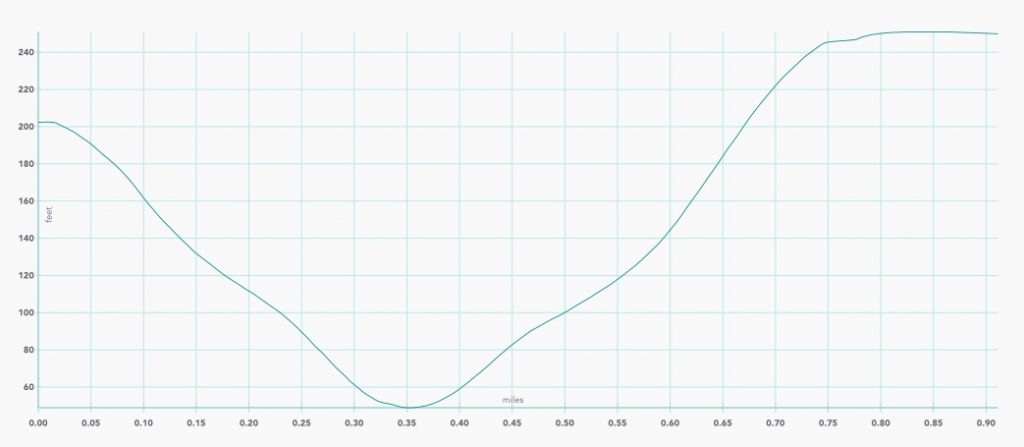 First, start from the top there are several trails. Next, follow the Marshall Beach direction. Then, the trail will go down on a series of stairways amongst the bushes and the cypress trees.
Finally, from the top you can see the pacific an two rocks where seals and birds rest.
Due to the wildlife and birds, pets are not allowed on this trail.
The golden gate bridge is an omnipresent feature of this walk. Of course, you will see it from different angles, always majestic.
There is a fair number of steps to get down to Marshall Beach, the way back will be steep. Also, this San Francisco hike is well maintained, and you don't need special shoes.
However, refrain to go off-trail: this is a sensitive habitat for a diversity of flora and fauna. Thus, let's respect the wildlife.
Marshall Beach is one of black sand, not really the one to enjoy leisurely, but rather one to contemplate the sheer force of the elements, and reflect about…whatever is in your mind.
You'll see birds and some sea lions if your are lucky. Nonetheless, be careful with the tide: the beach is quite narrow and make sure you walk far away from the shore, not to be swept by the waves.
After you stroll on the Marshall Beach, it is time to get back. Then, on the way, stop to watch the boats in the bay, I find it always an interesting spectacle.
At this time, the hill will seem different seen from the bottomland you'll notice things that you did not see on the way down.
Also, from the top, have last look at the Golden Gate Bridge, it is one of the best views of the bridge. Finally, you'll have an open view over the San Francisco coast to Lands End.
Location : California Coastal Trail, San Francisco, CA 94129, USA