This Marin Headlands trail is a beautiful hike in the Marine Headlands park that features great views on San Francisco Bay , Alcatraz, Angel Island and of course the mythical Golden Gate Bridge .
The map and pictures have been captured with our duoveo app.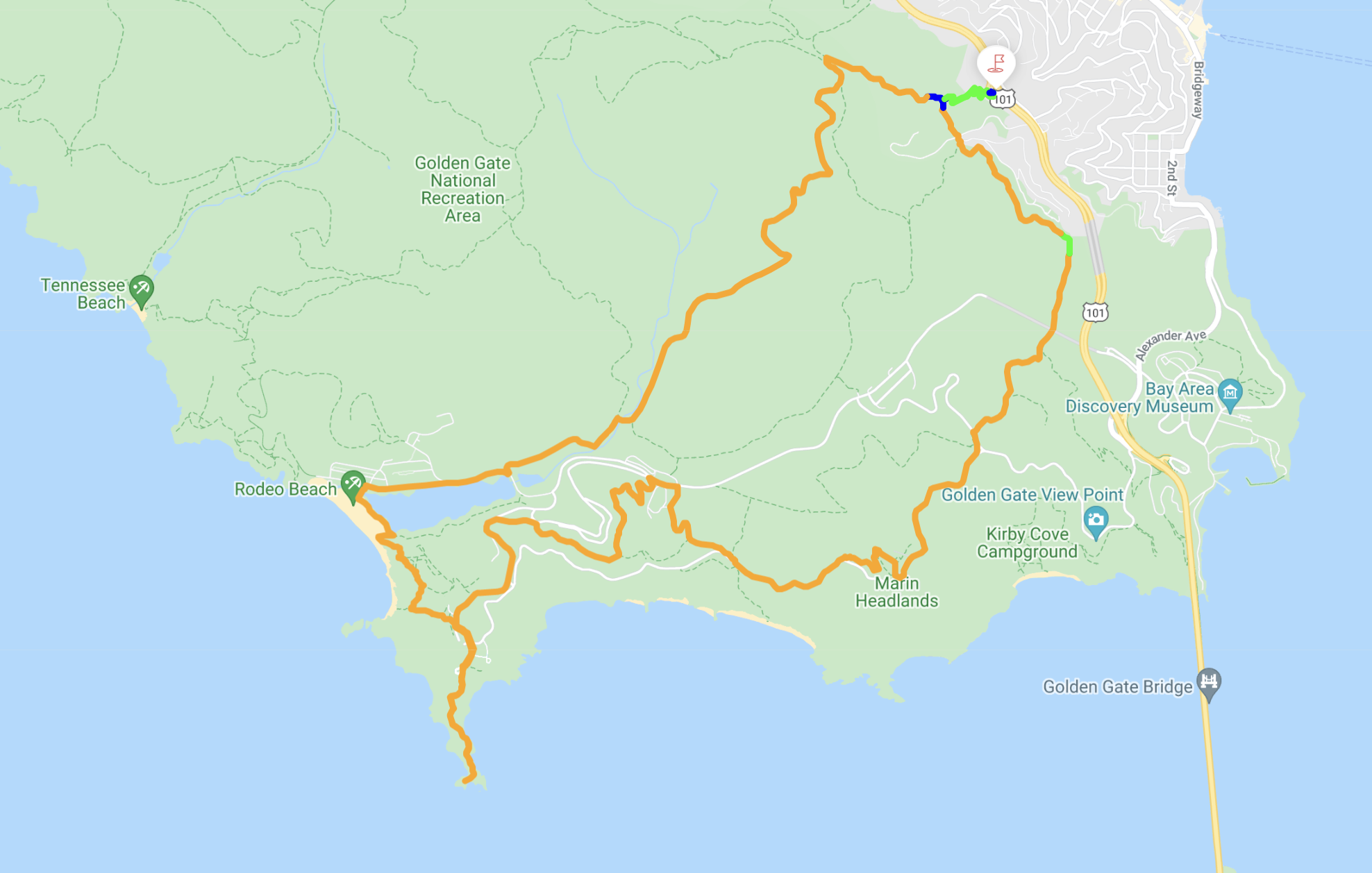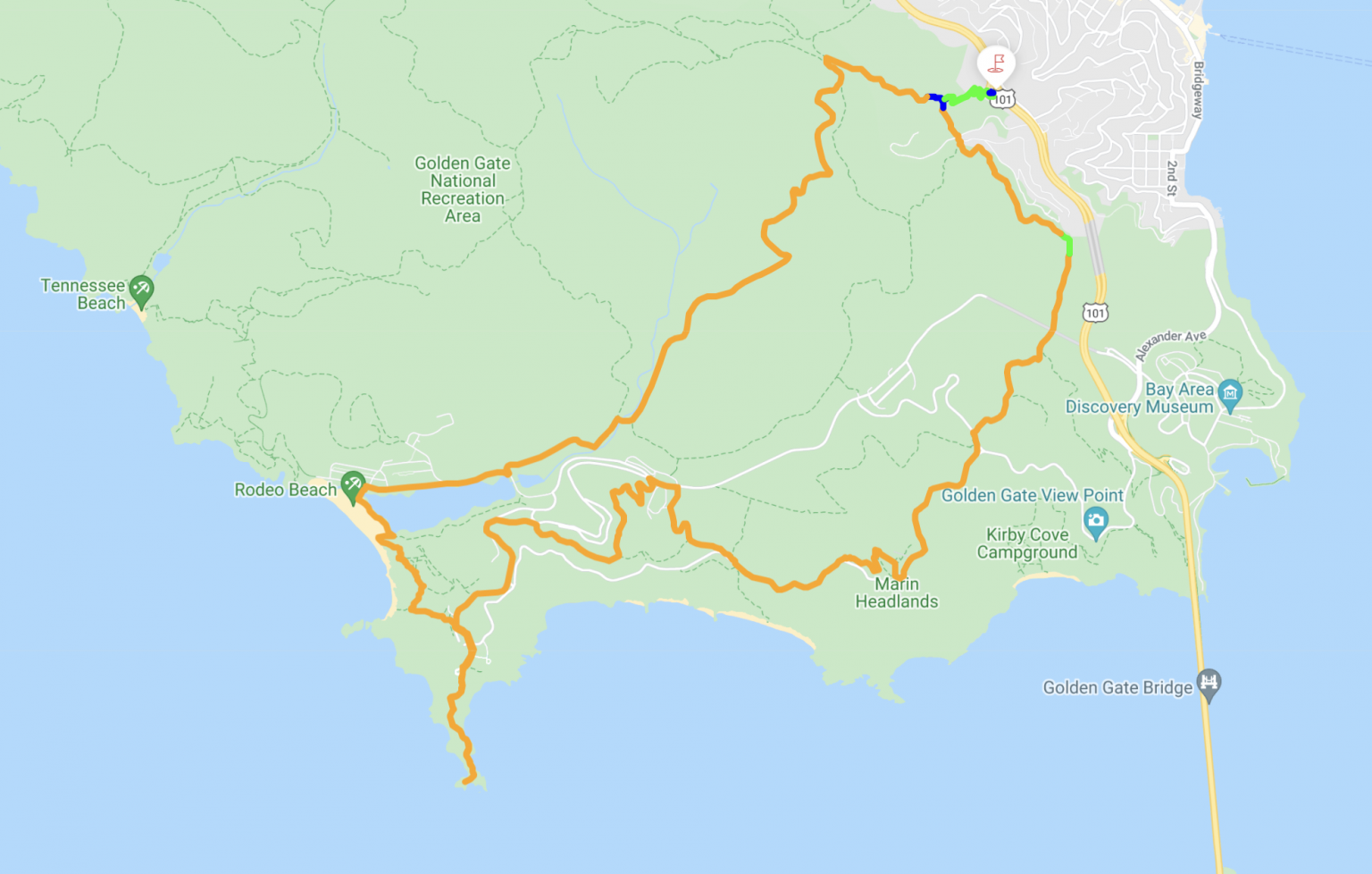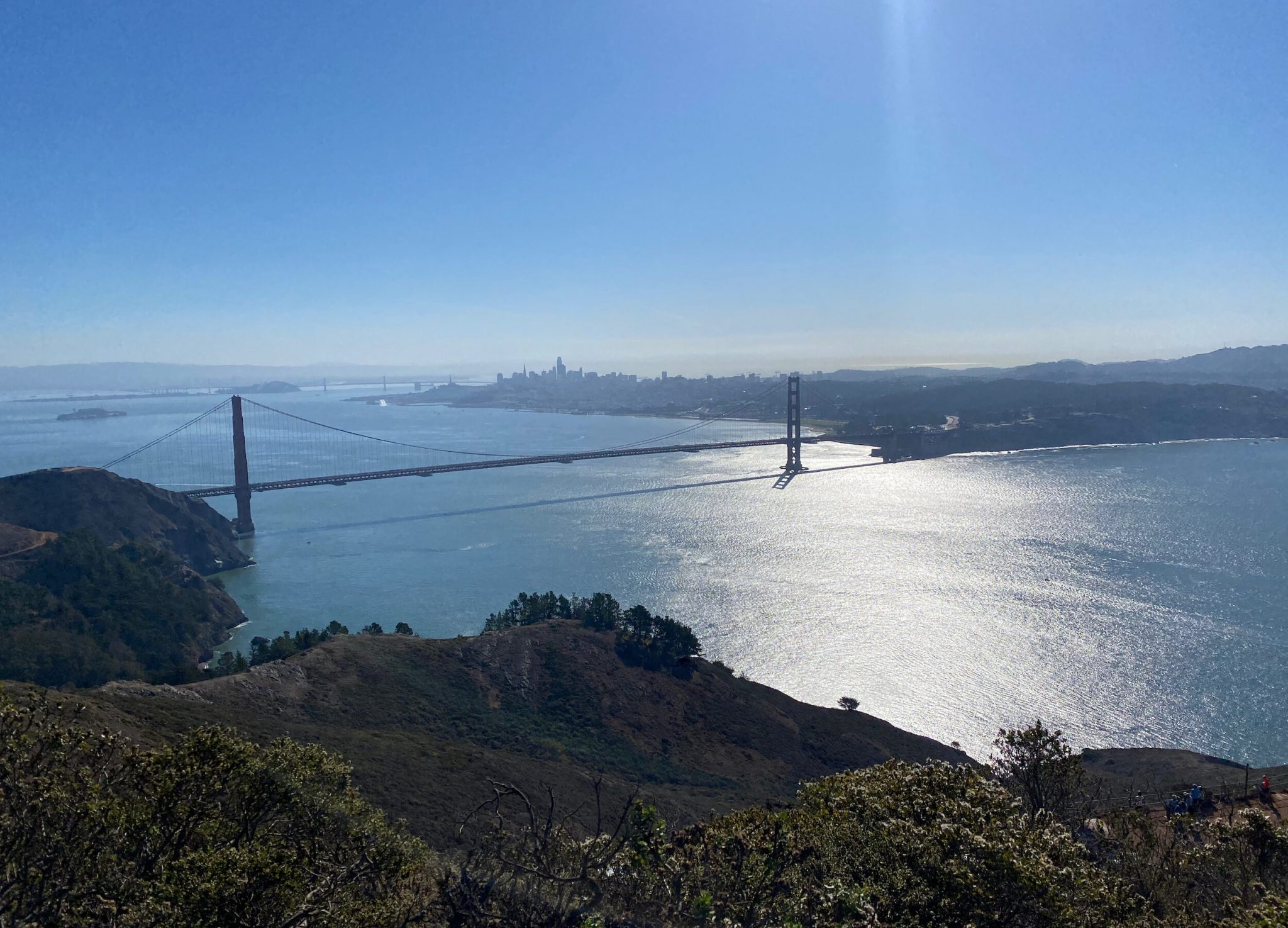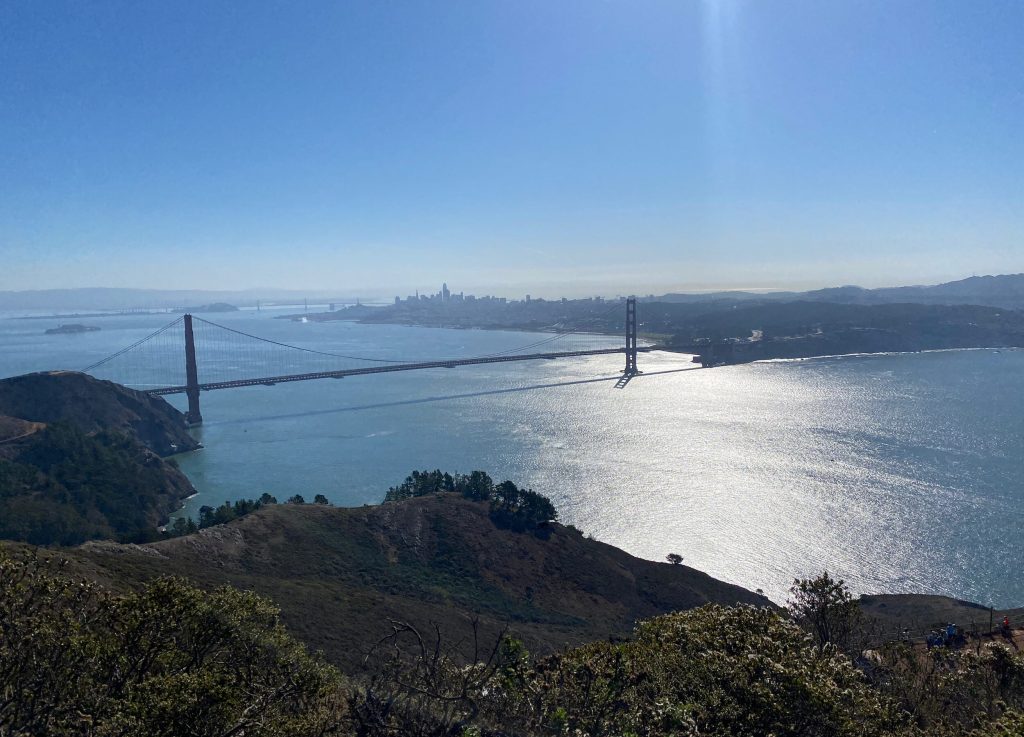 Start in Sausalito
The starting point  is at the Morning Sun Trail in Sausalito
Exit Monte Mar Drive / Spencer Avenue on 101 North and West at 0.5 mile is a little parking lot . No restroom though.
The trail begins at the stairs , actually a series of staircases to activate your stamina right away .
Hike up to the Alta trail and then to Slacker trail.
Once on the Slacker trail , connect to the coastal trail via the Julian trail.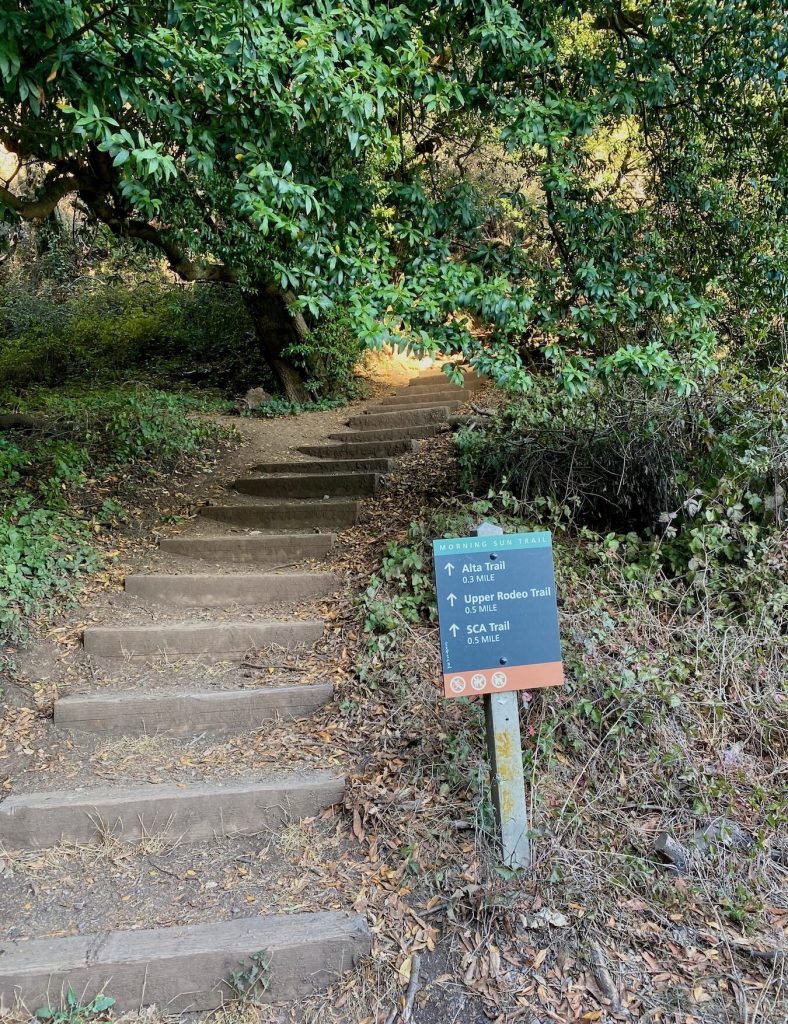 Amazing views of the Golden Gate Bridge
The coastal trail provides amazing views on the Golden Gate Bridge, when the weather is clear and that day luckily it was.
At the lighthouse parking lot , once you have walked alongside Conzelman road you may want to climb up to Hawk Hill to enjoy the panoramic vista . It is the best place to witness the fall raptor migration.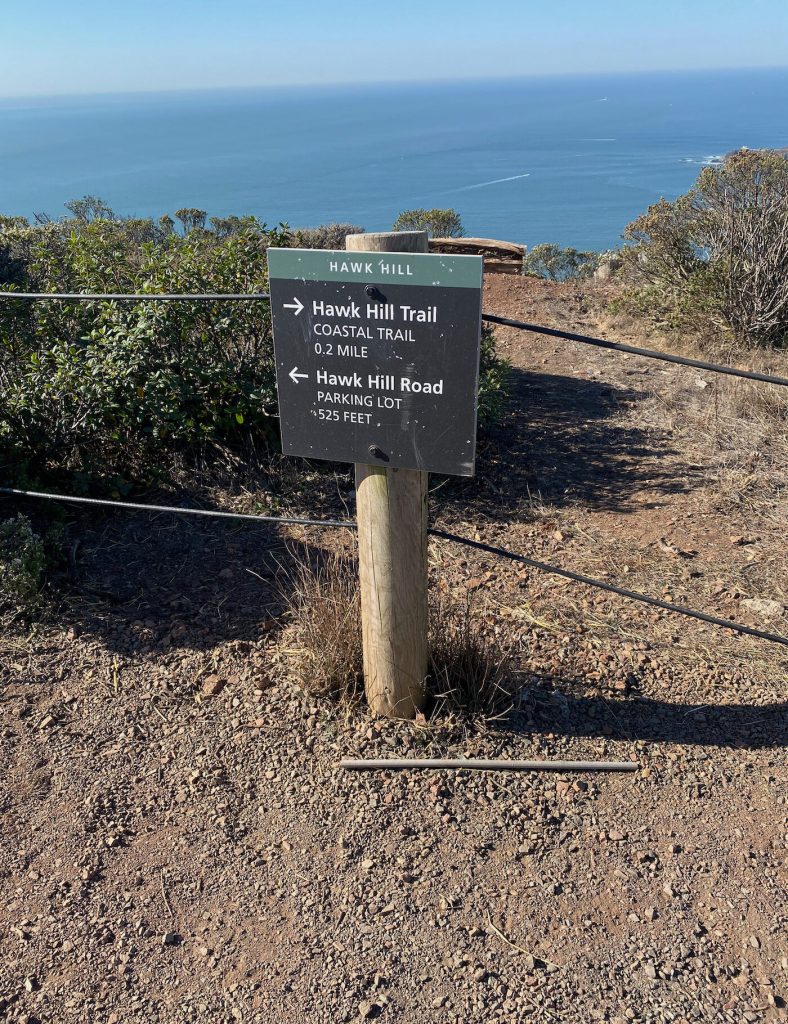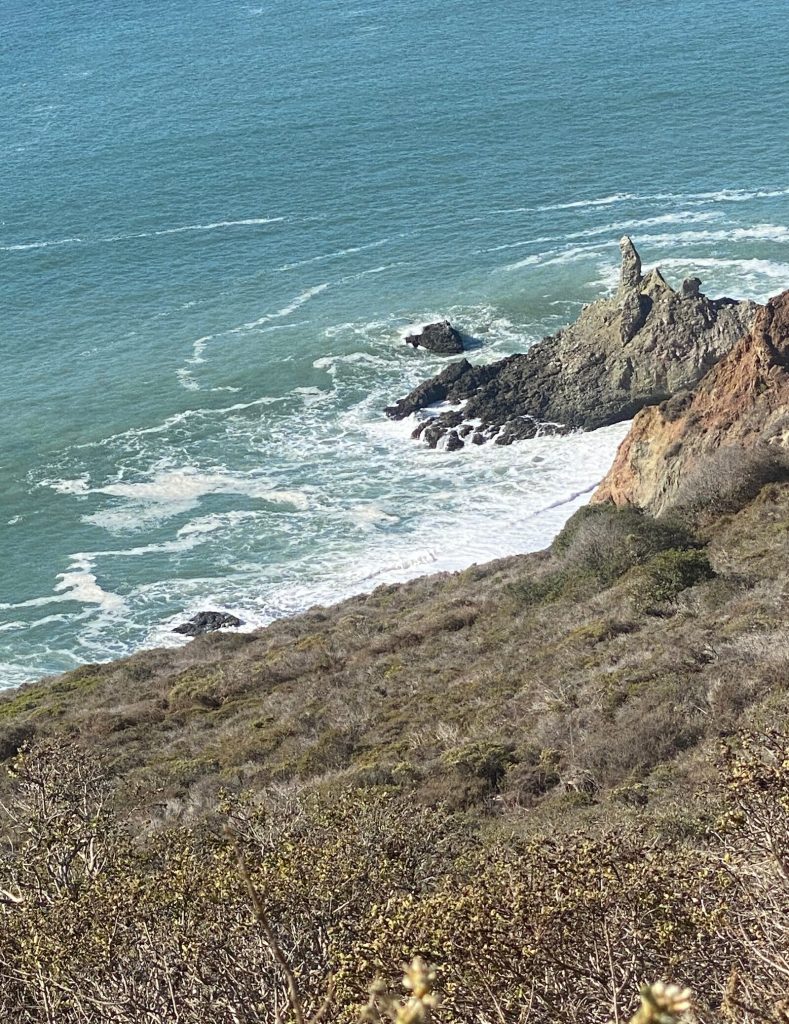 You then descend towards the Marin Headlands lookout , pass the Black Sands Beach and towards Rodeo Beach.
Rodeo Beach
Rodeo Beach is known for its dark, pebbly sand. It is unique among California beaches in that it is largely made up with coarse, pebbly chert grains, brown, red, green and blue . Its mineral composition sets it apart from other beaches. it is a popular spot among visitors and locals .
The way back takes us over the little bridge , and along the Rodeo lagoon which is also a good spot for bird watching, up Mitchell road to the Miwok trailhead.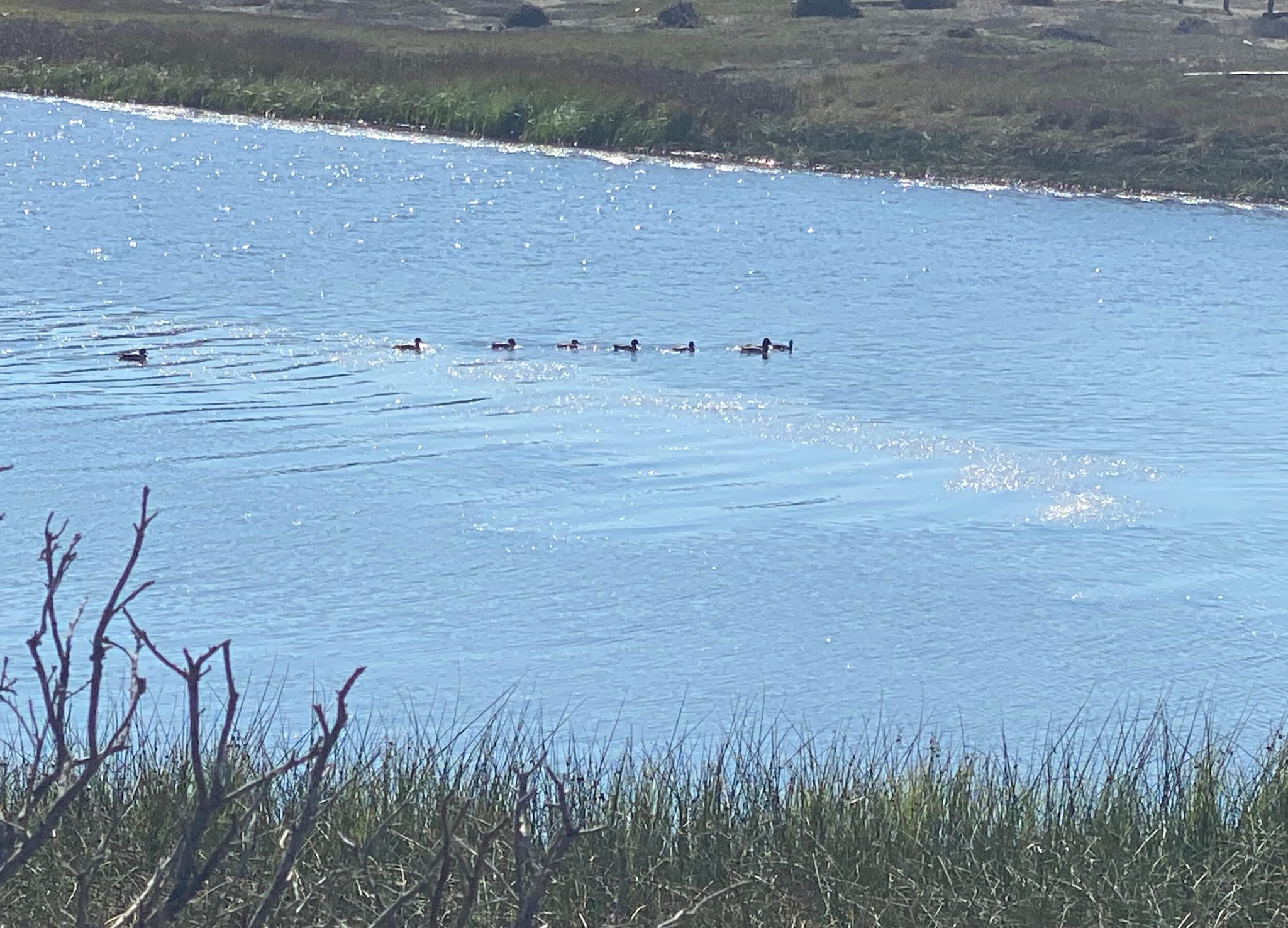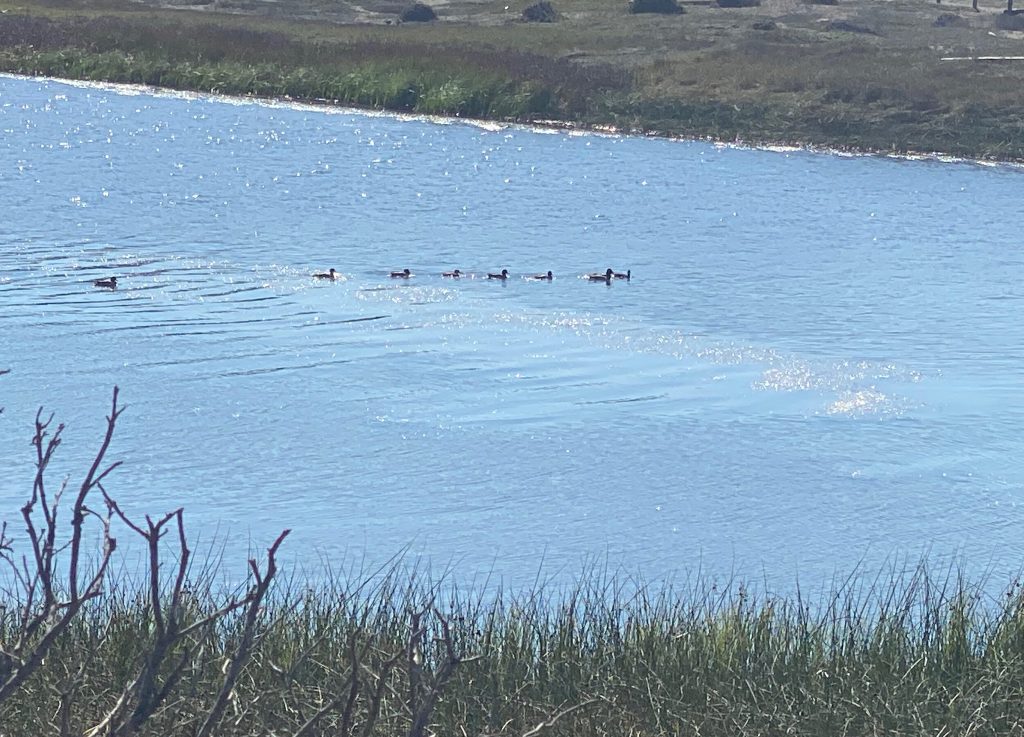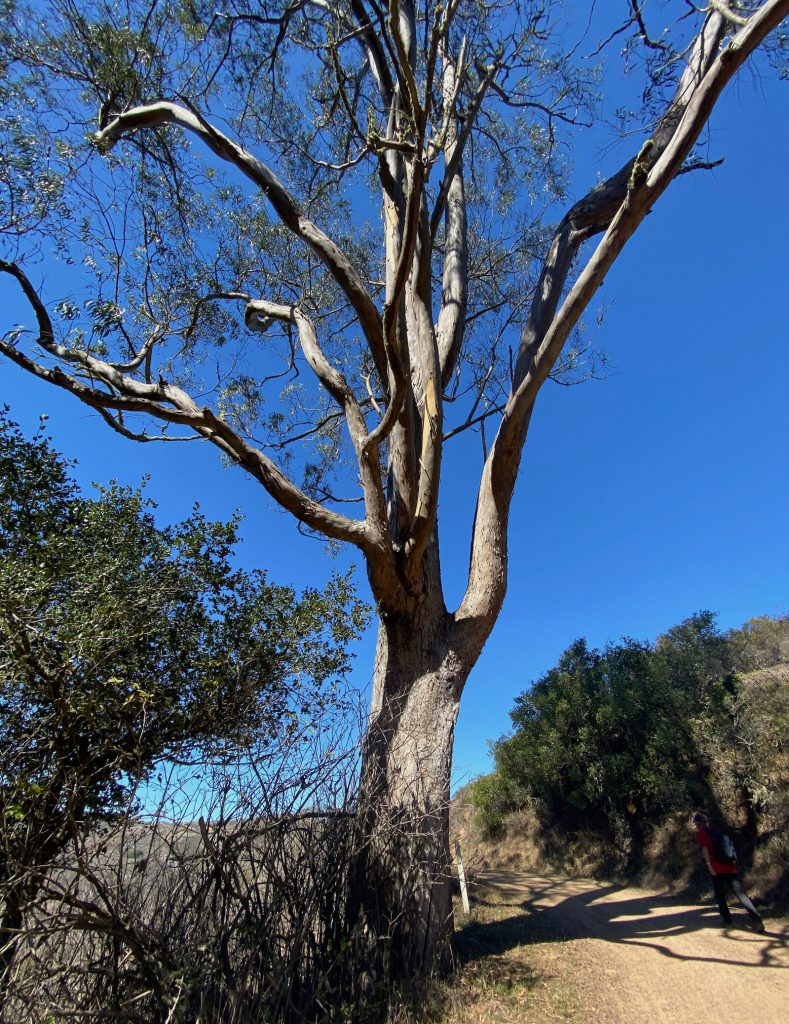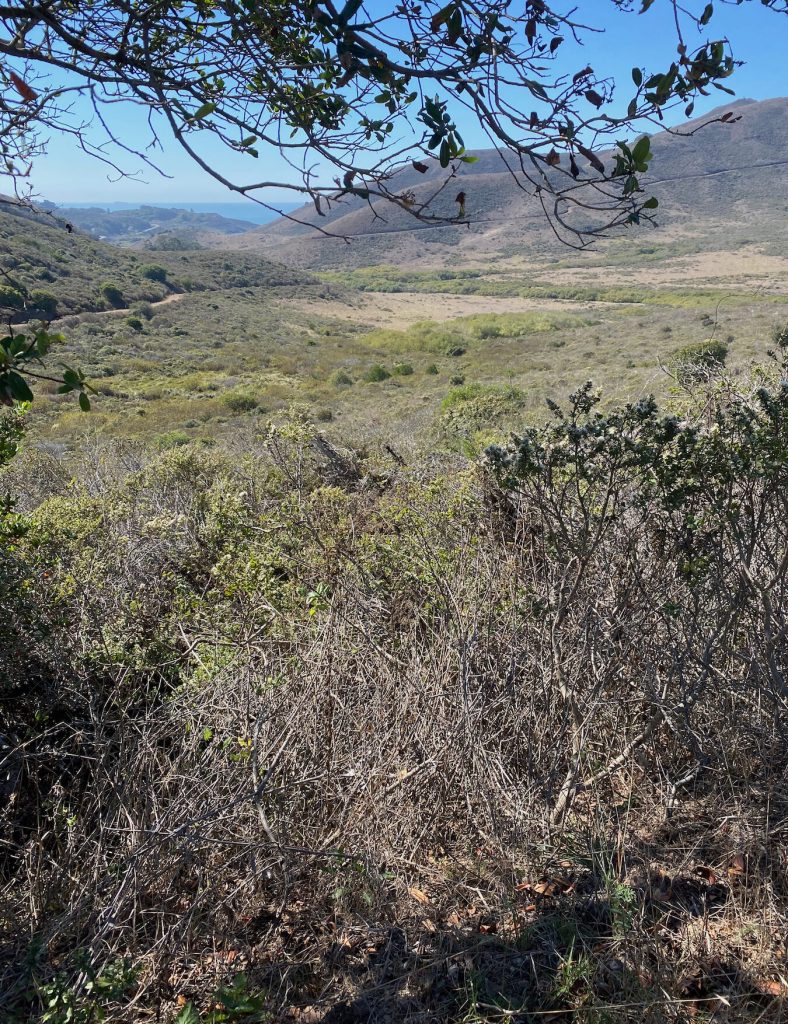 Miwok trail goes up the hill to bobcat trail, and up to Alta and back to Morning sun .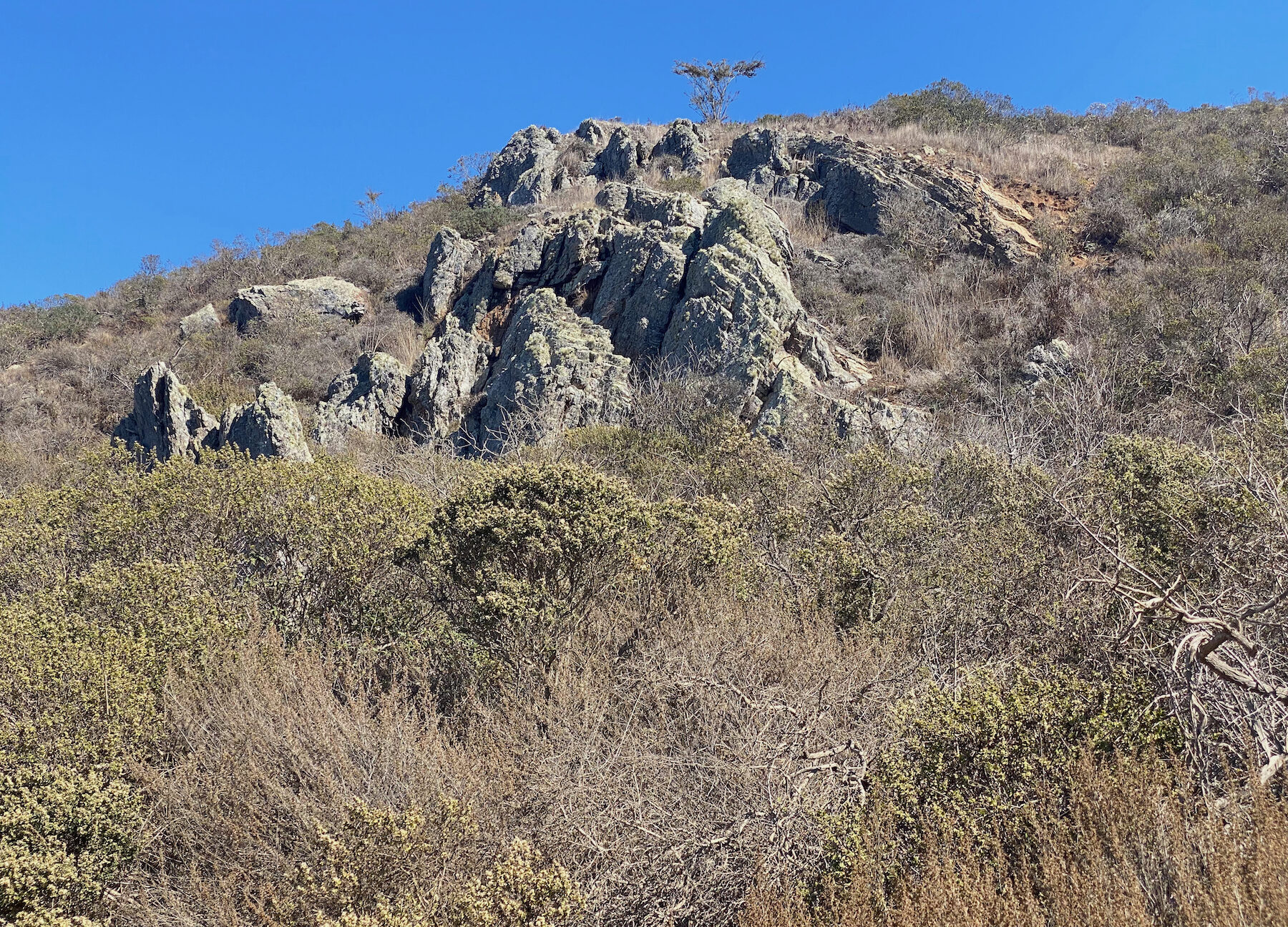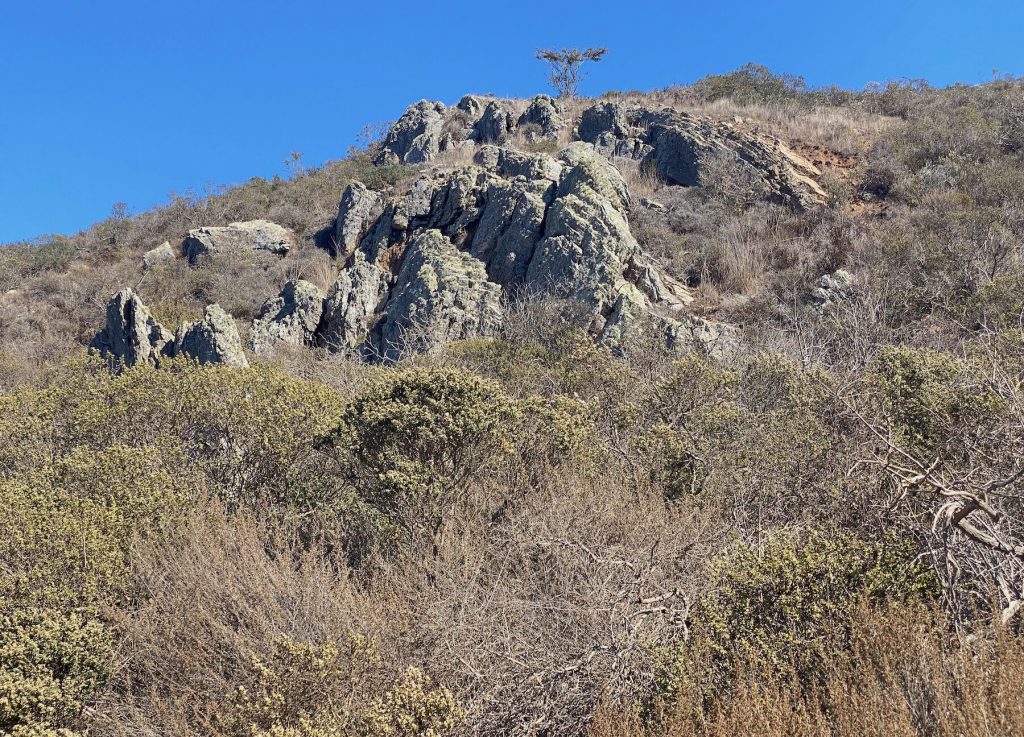 Don't miss the fabulous views on Angel Island and the Richardson Bay 
The Marin Headlands trail is a Pretty long hike with some good climbs but well worth it .
Looking for other Californian hikes? Discover our hike ideas: