You can create, save, share and explore all types of adventures. Make them public or share with friends, plan an outing and invite your friends, check who comes and ensure that everything is set to have a wonderful time.
What defines an adventure varies a lot from one person to another, and for DuoVeo it means an activity that leads you to an interesting place. 
Adventures are made by the community for the community.
When you create one, you want to provide as much information as possible to ensure everybody understands what it is about and how to do it.
An adventure usually has photos and videos, locations, a description, comments, a map of course, and information about elevation, difficulty, duration and distance.
There are seven types of activities that you can select, and we will add more as we progress.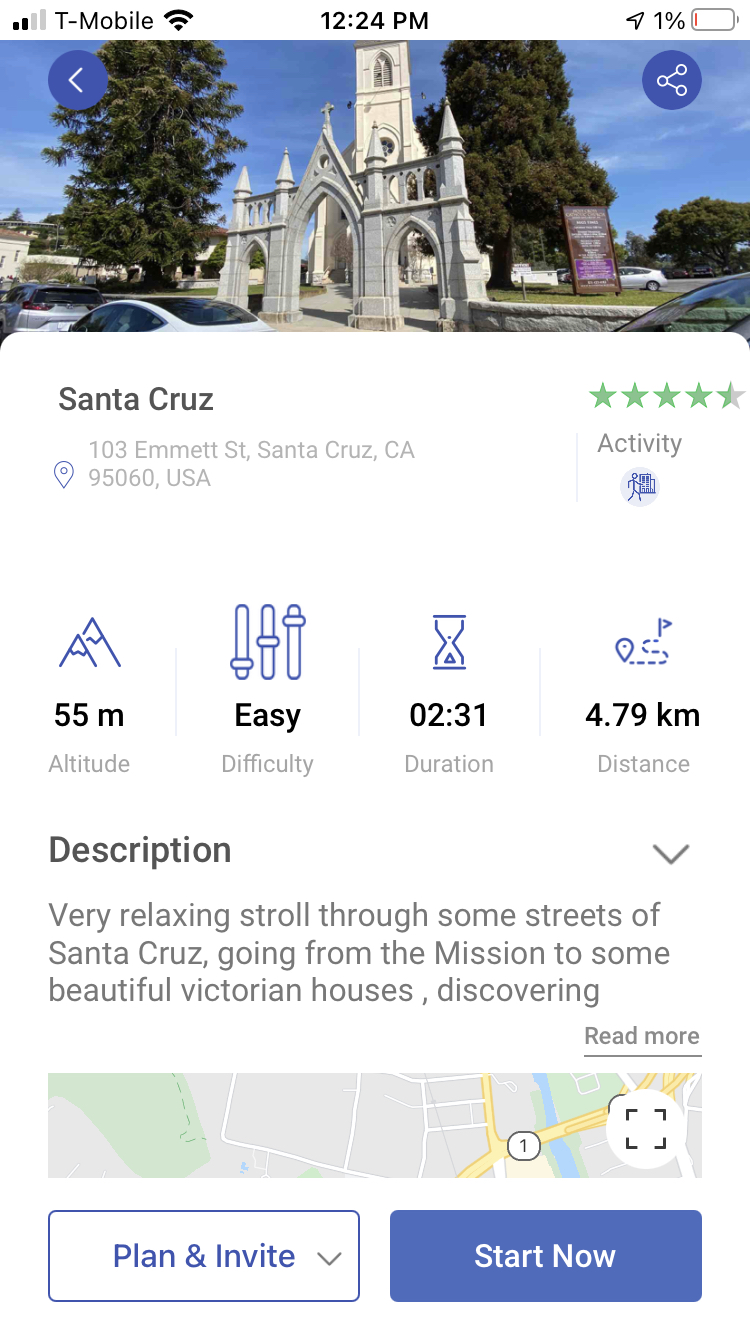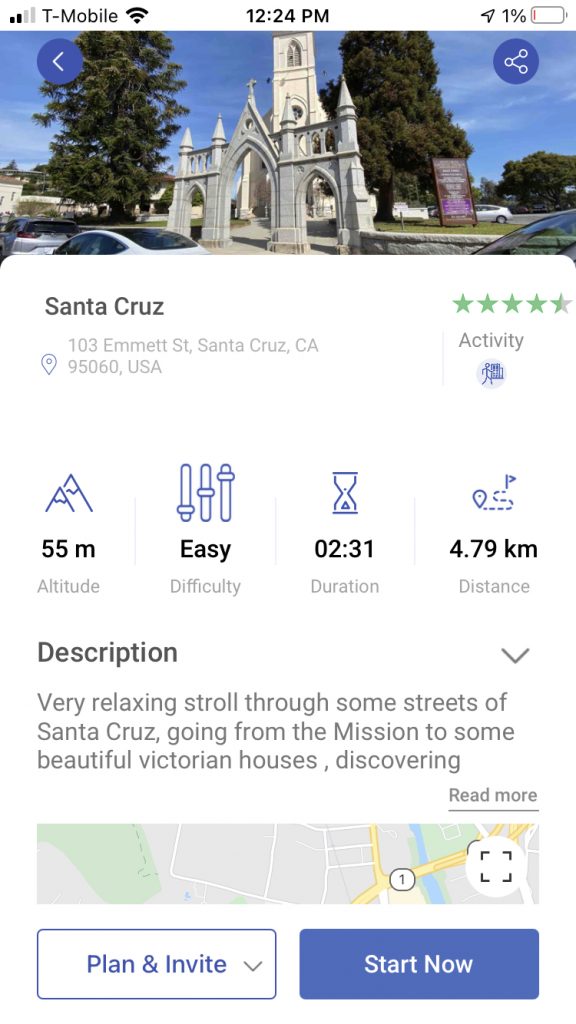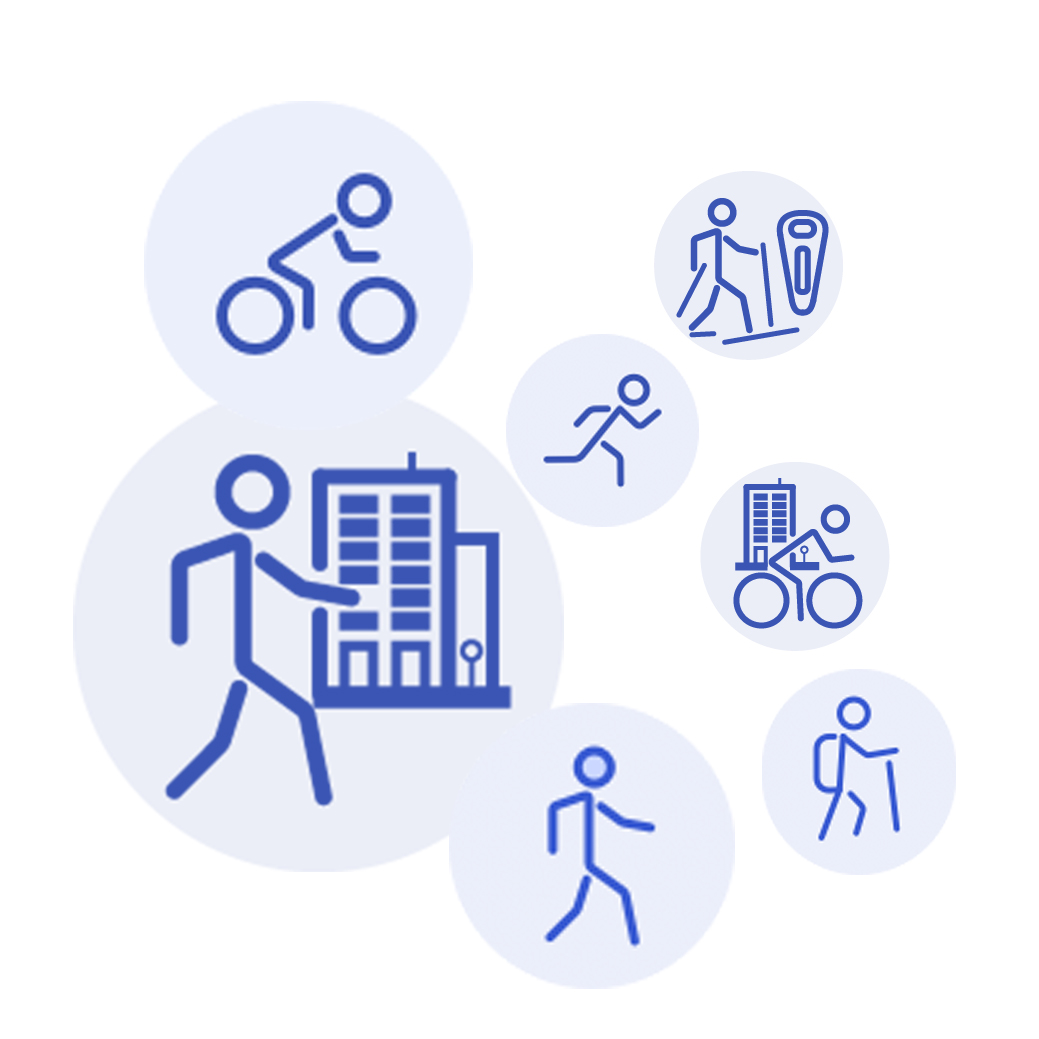 There are many ways to look at our adventure maps.
You can zoom a map, rotate it, see it with or without the icons, recenter it, see it in full screen.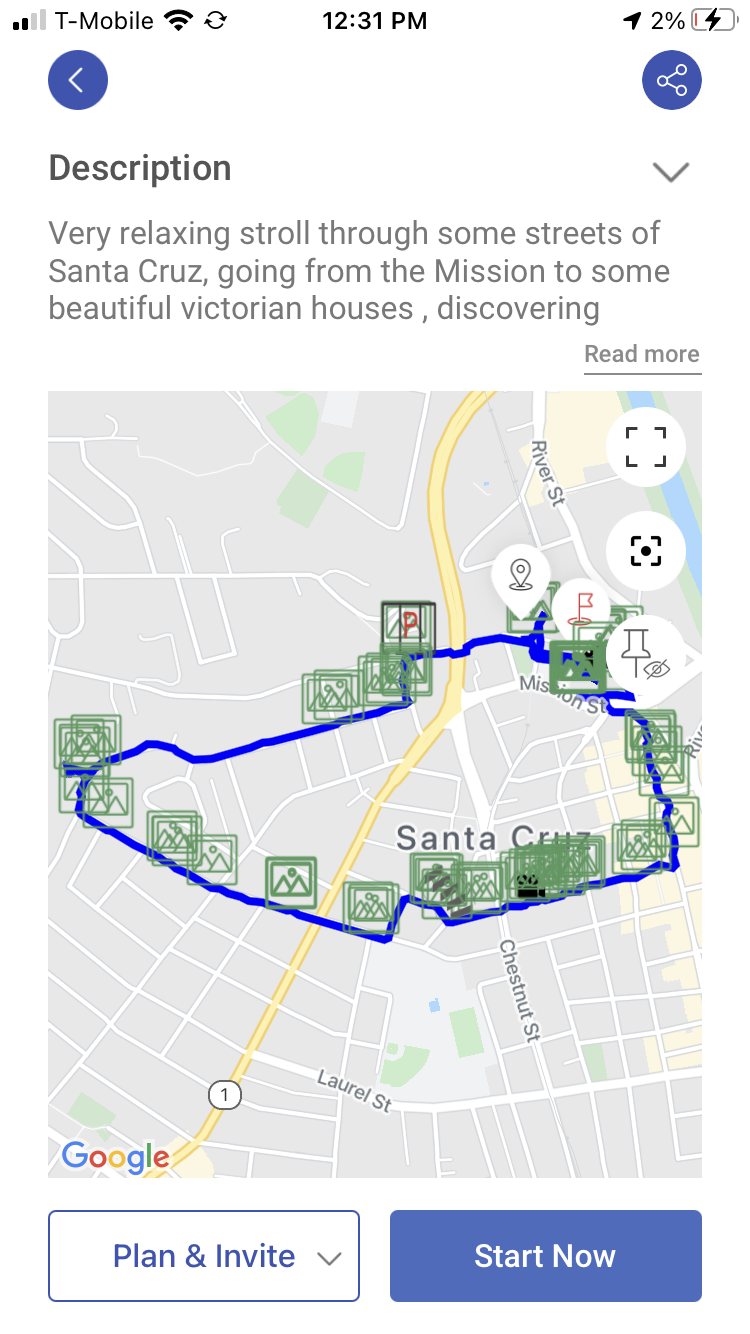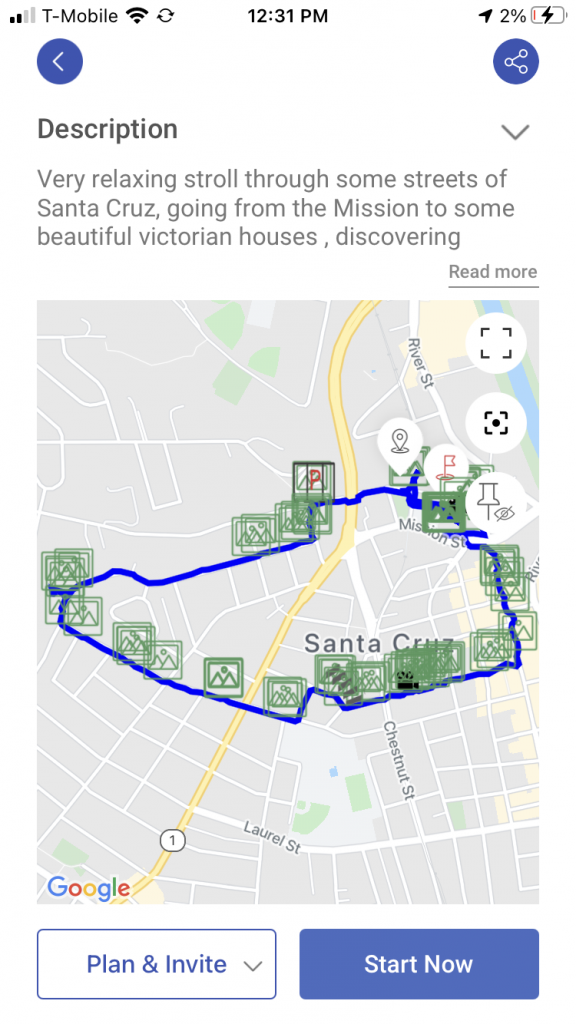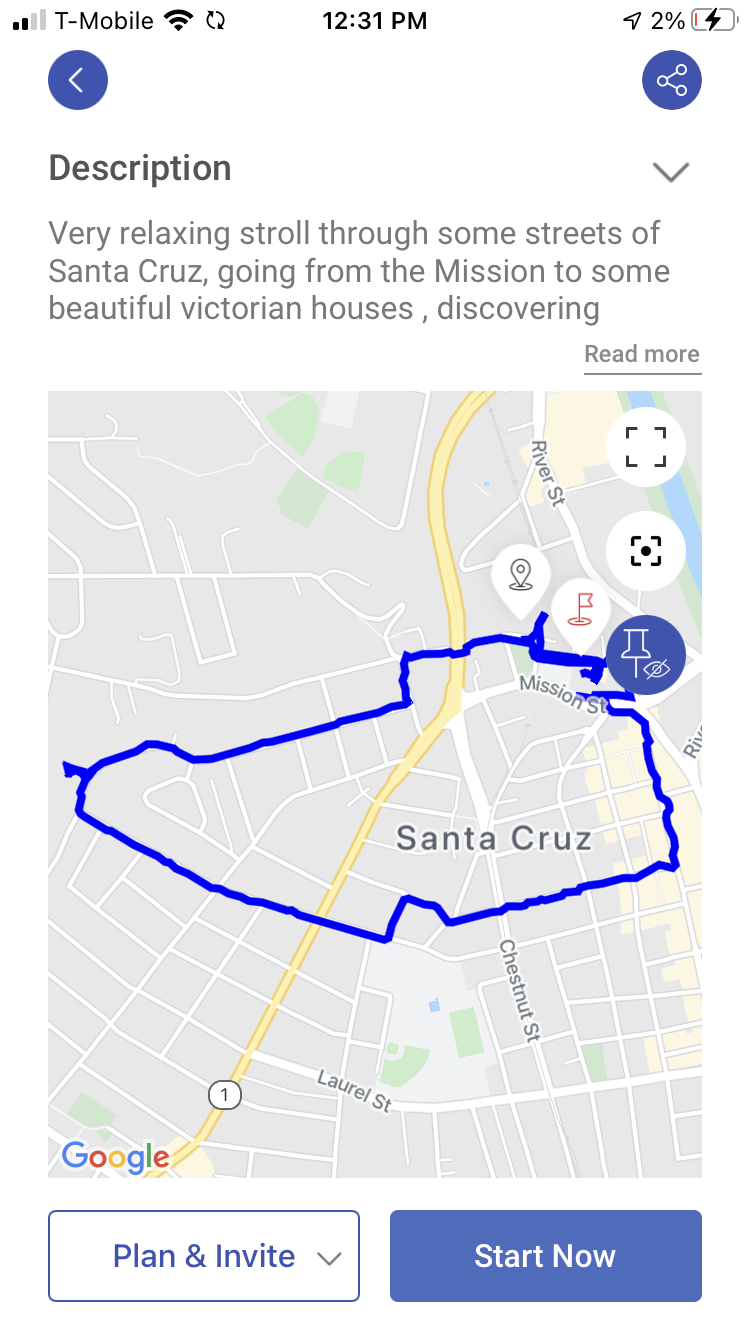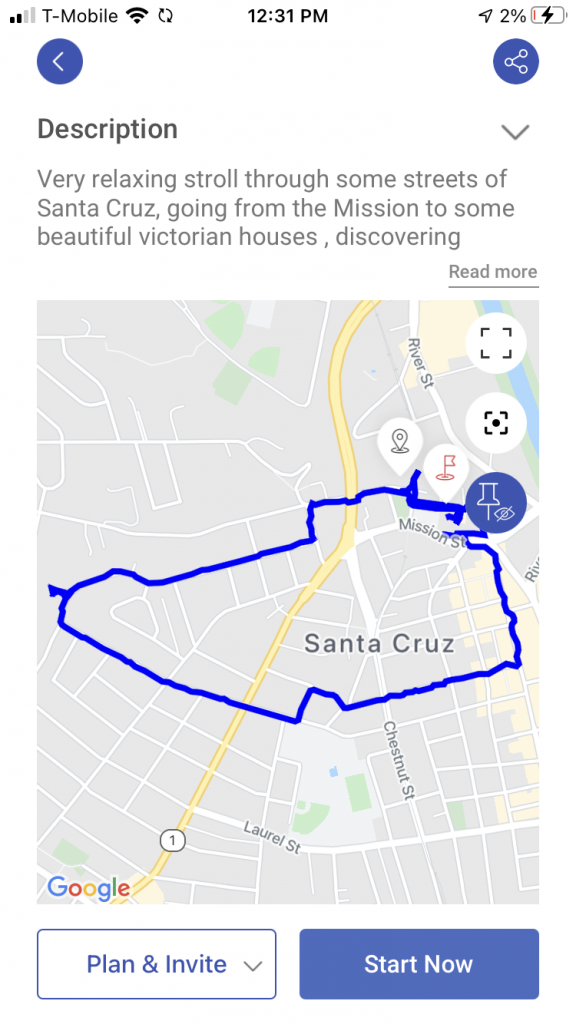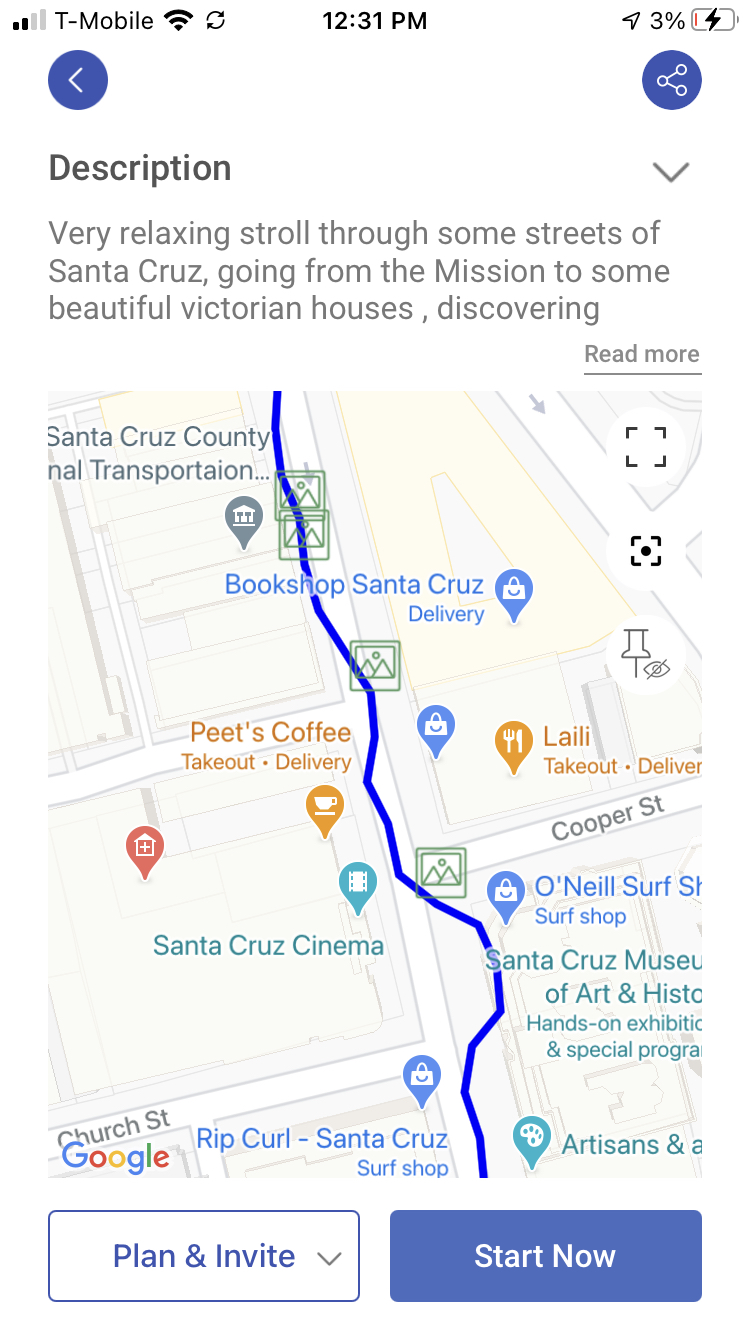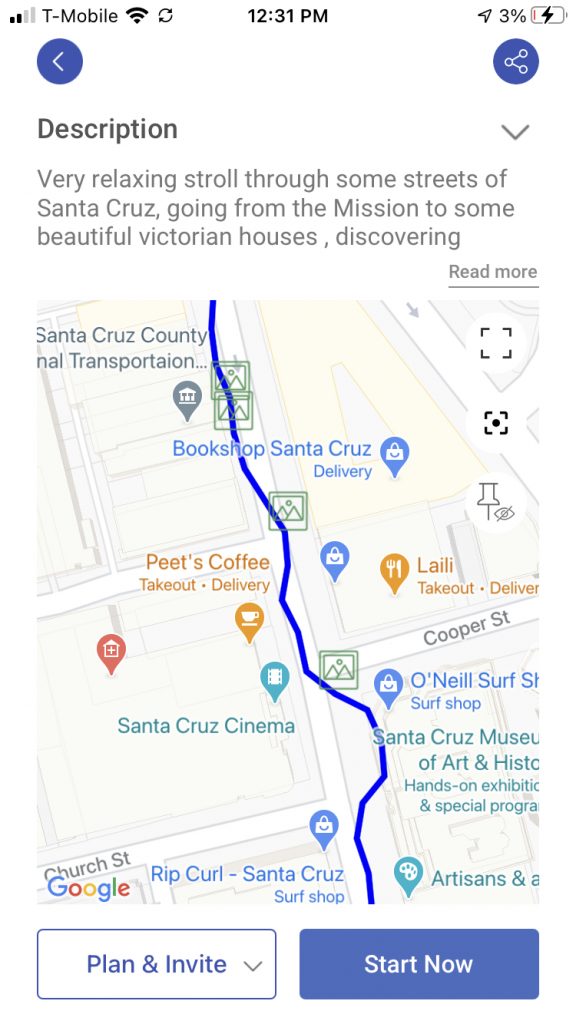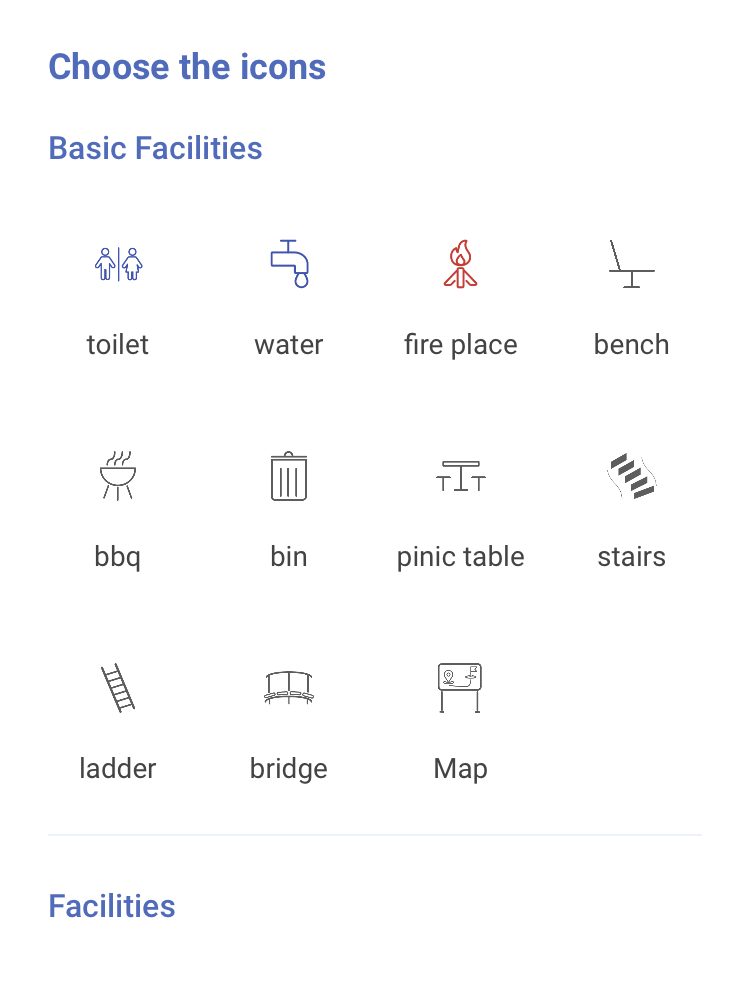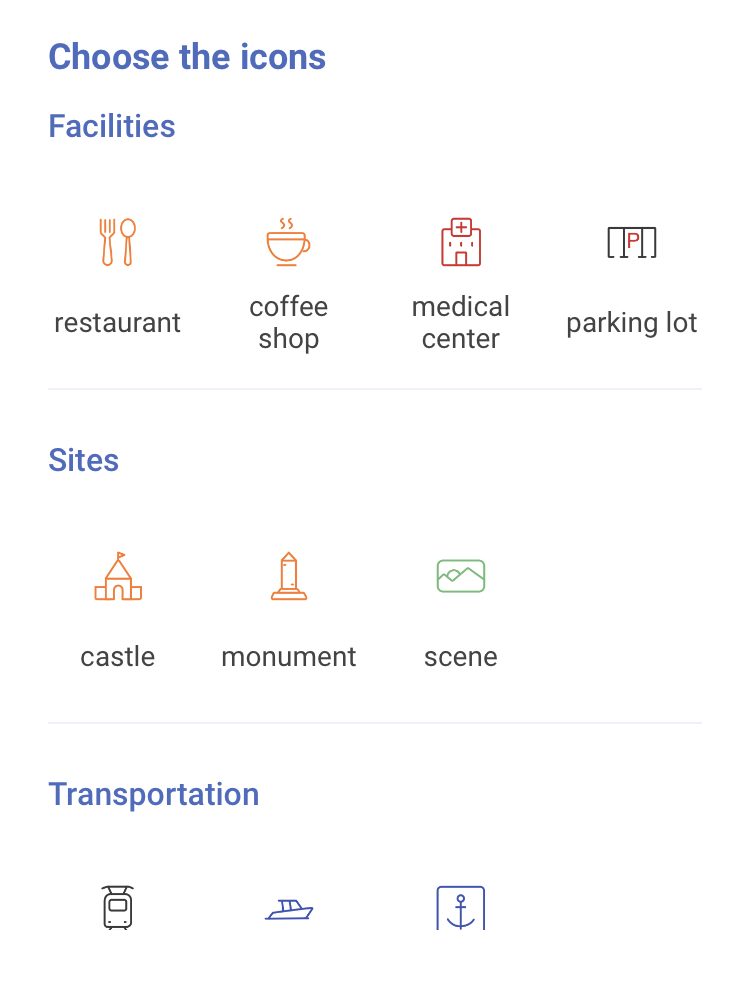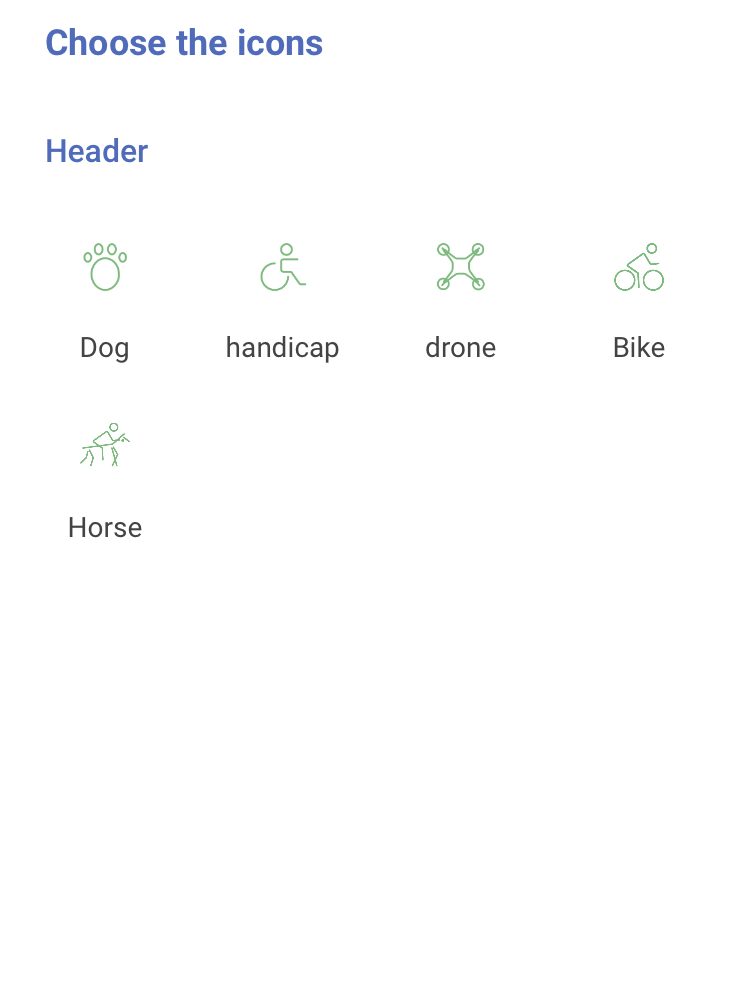 Each map comes with some icons.
Those are here to indicate the location and type of facilities, scenes, sites and transportations you may expect.
Rules tell you what is authorized.
Elevation, Pictures and Videos
While doing your adventure, the app will record the altitude and plot it on the altitude graph.
On the way, you can take pictures and video that will all be recorded, and will provide a comprehensive view of the adventure.
Each media is identified on the map.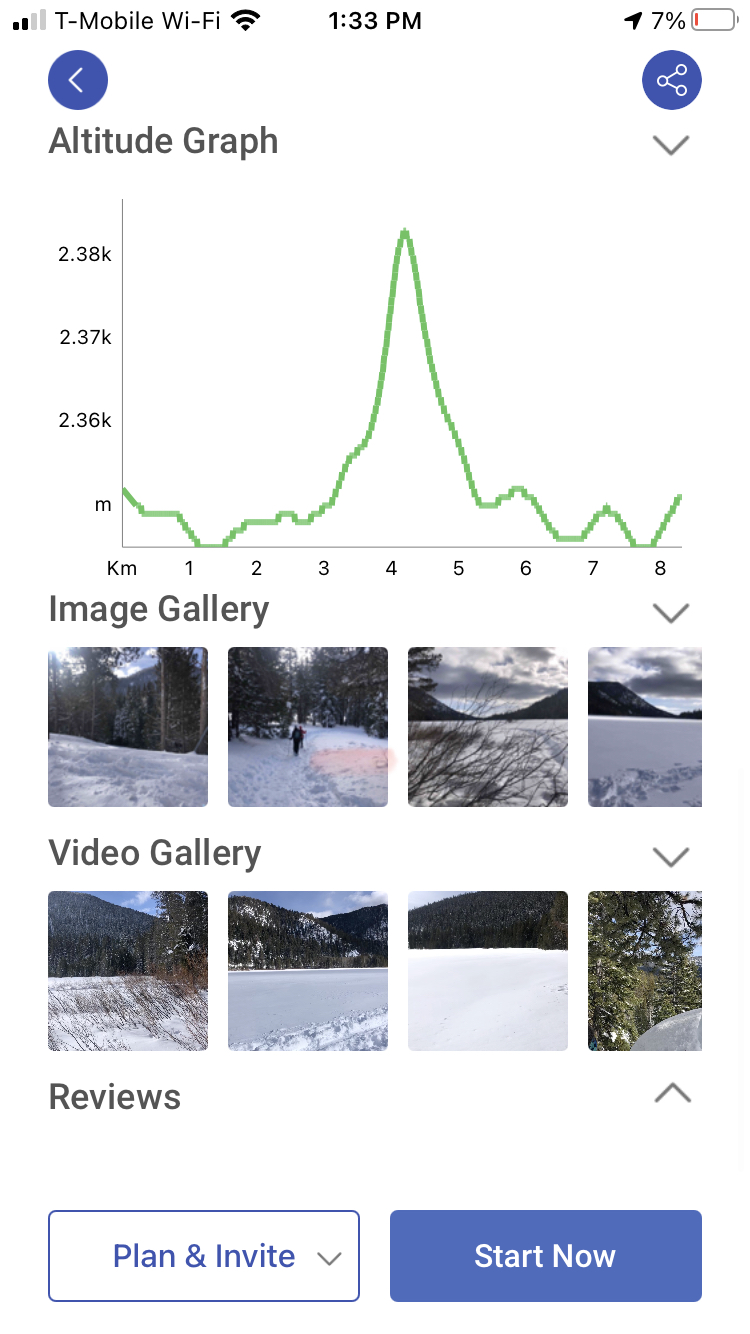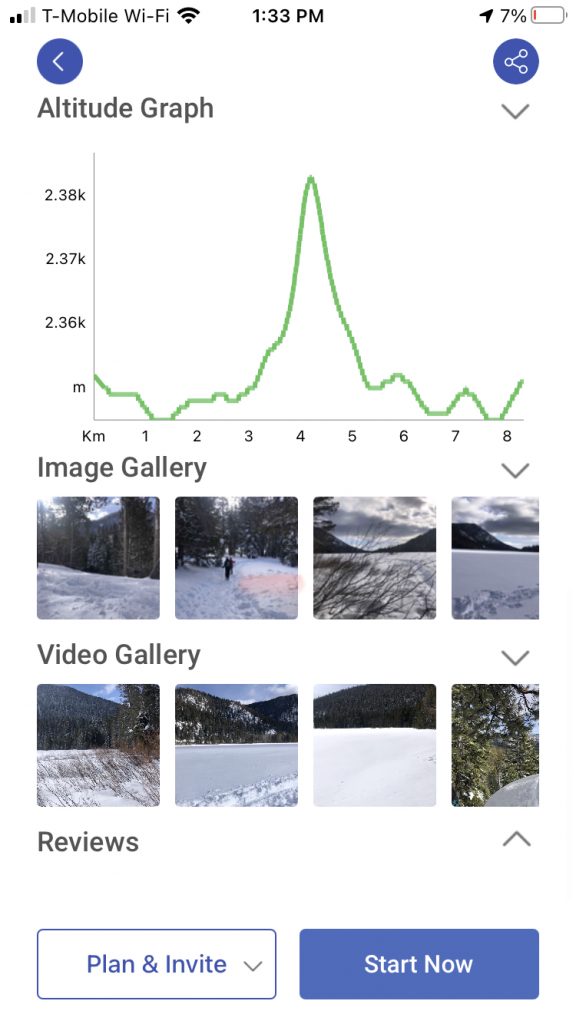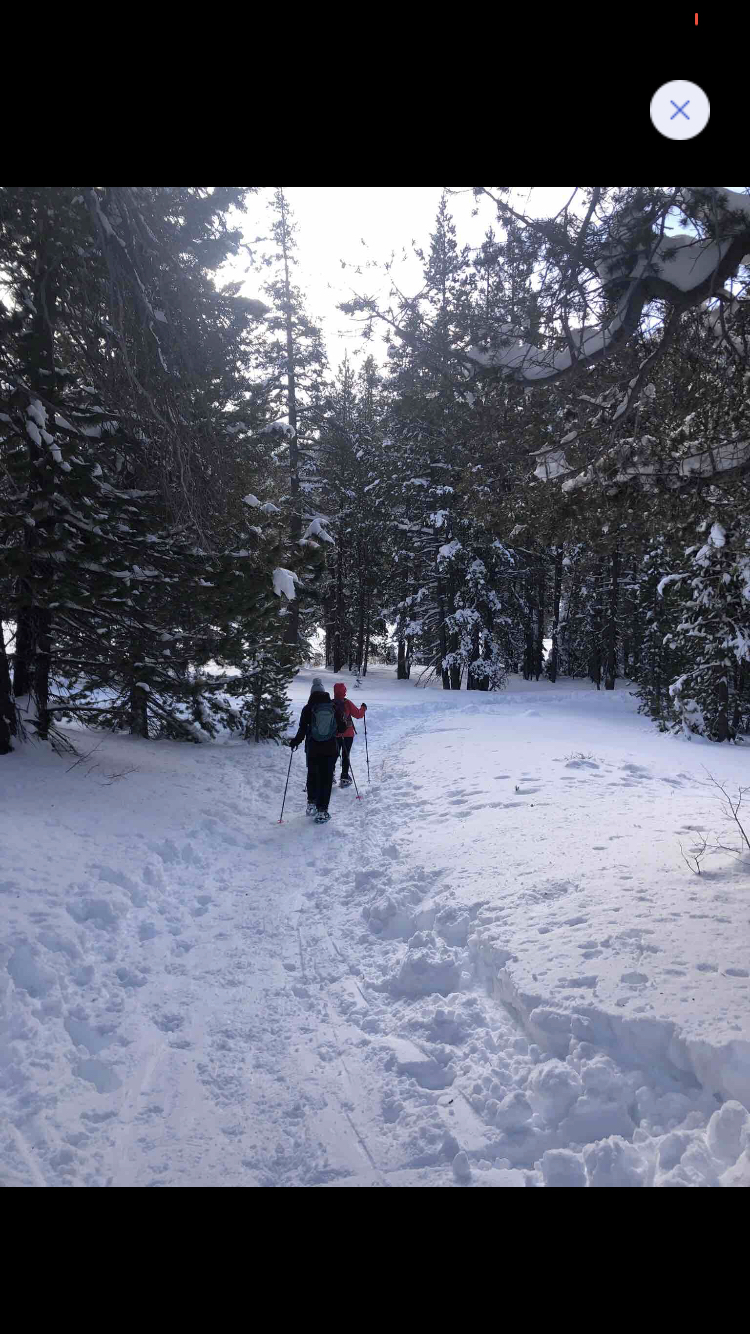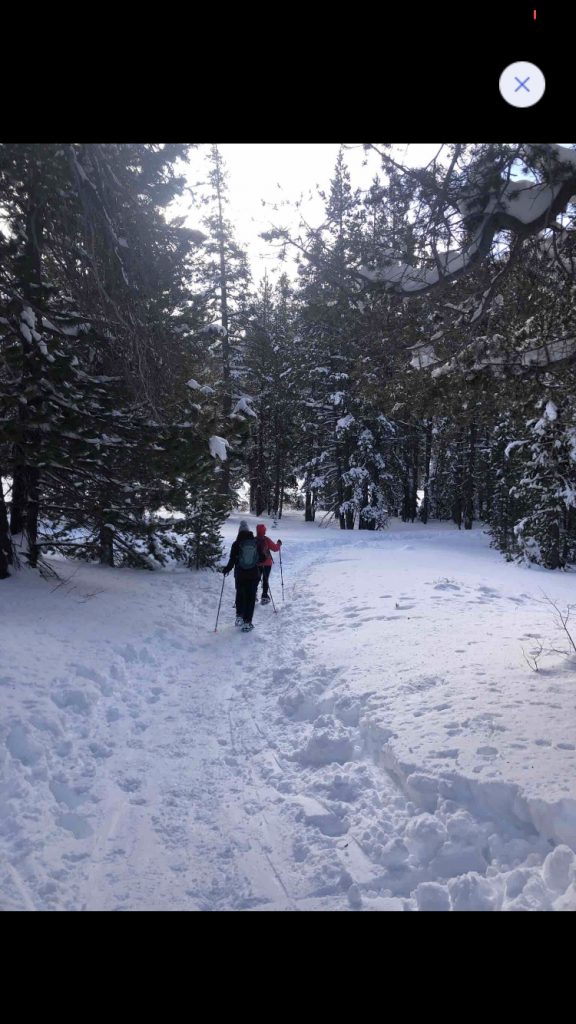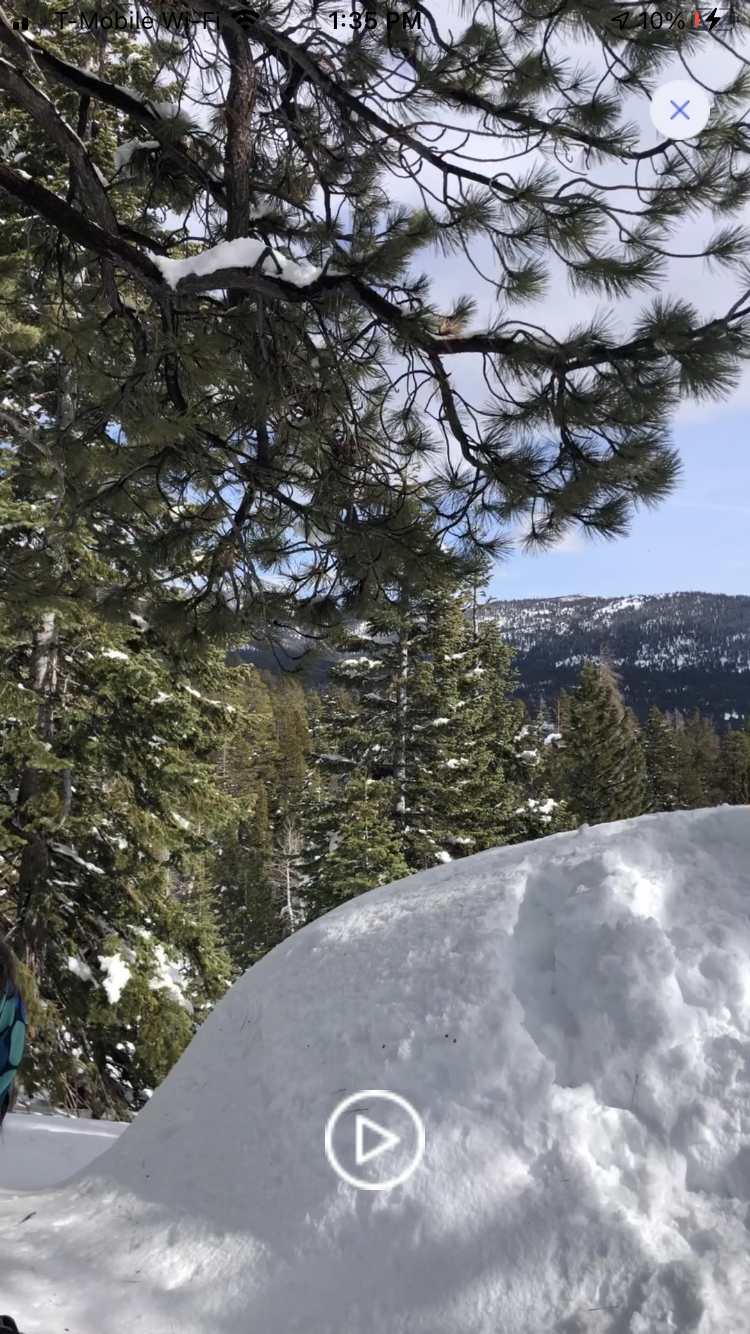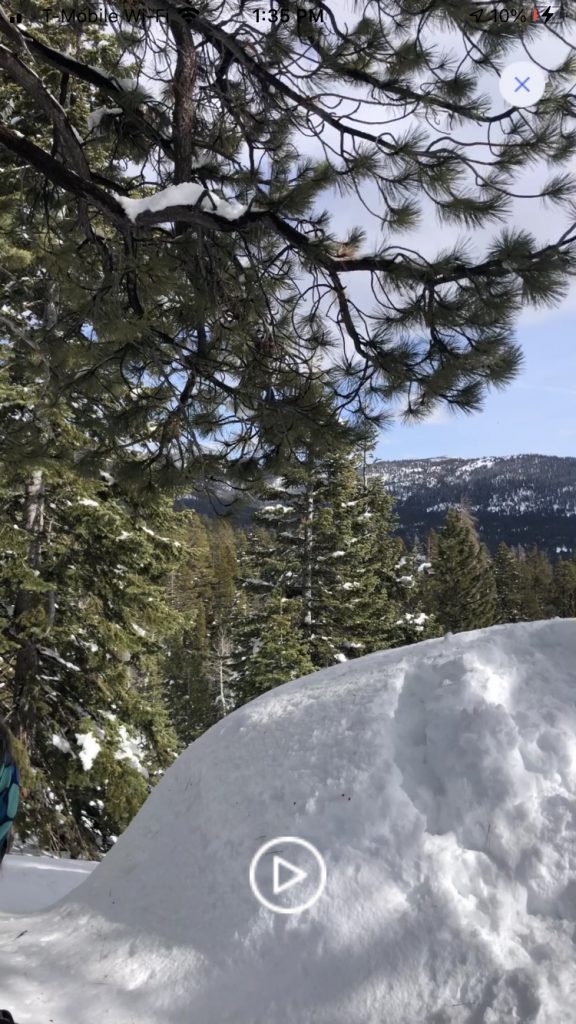 DuoVeo gives you two ways to discover existing adventures around, either a list or a map view.
The list shows the adventures with a picture and a short description. The map shows you where the adventures start and you can zoom in and out around the area of interest.
In both cases, you can filter with multiple criteria. When your selection is done, you can go to the next step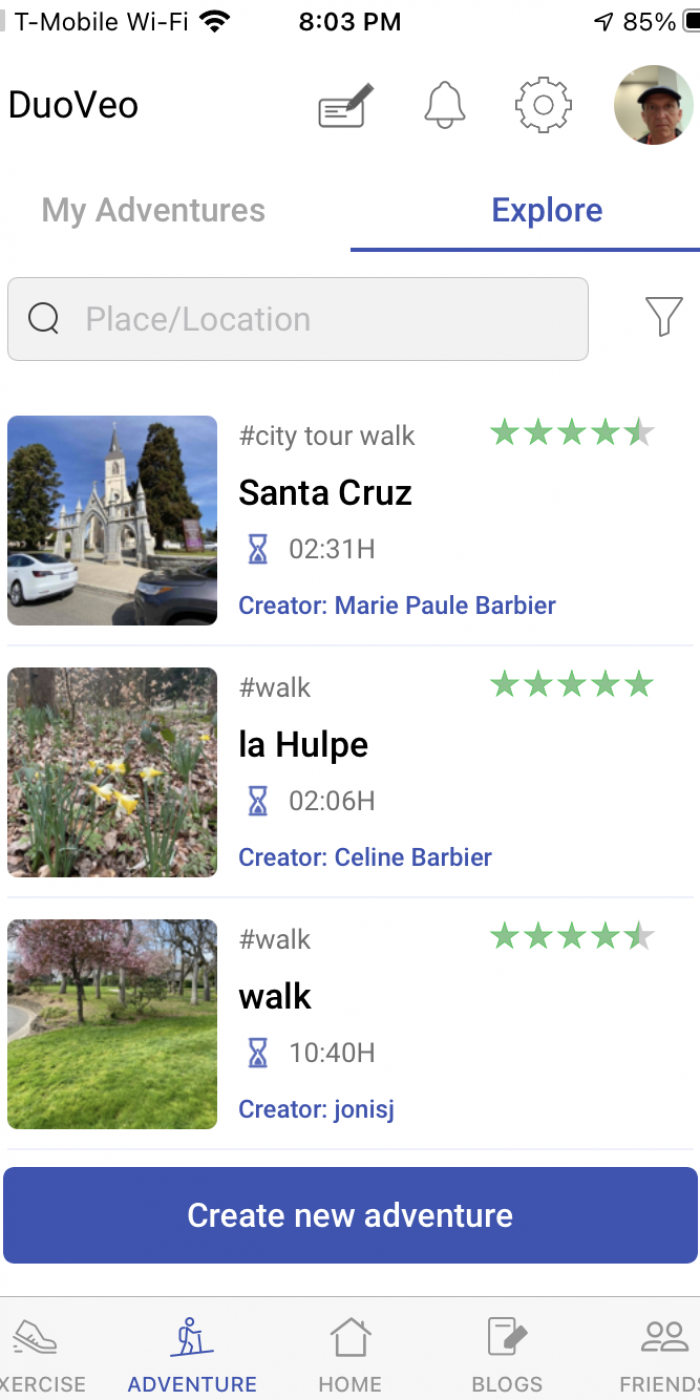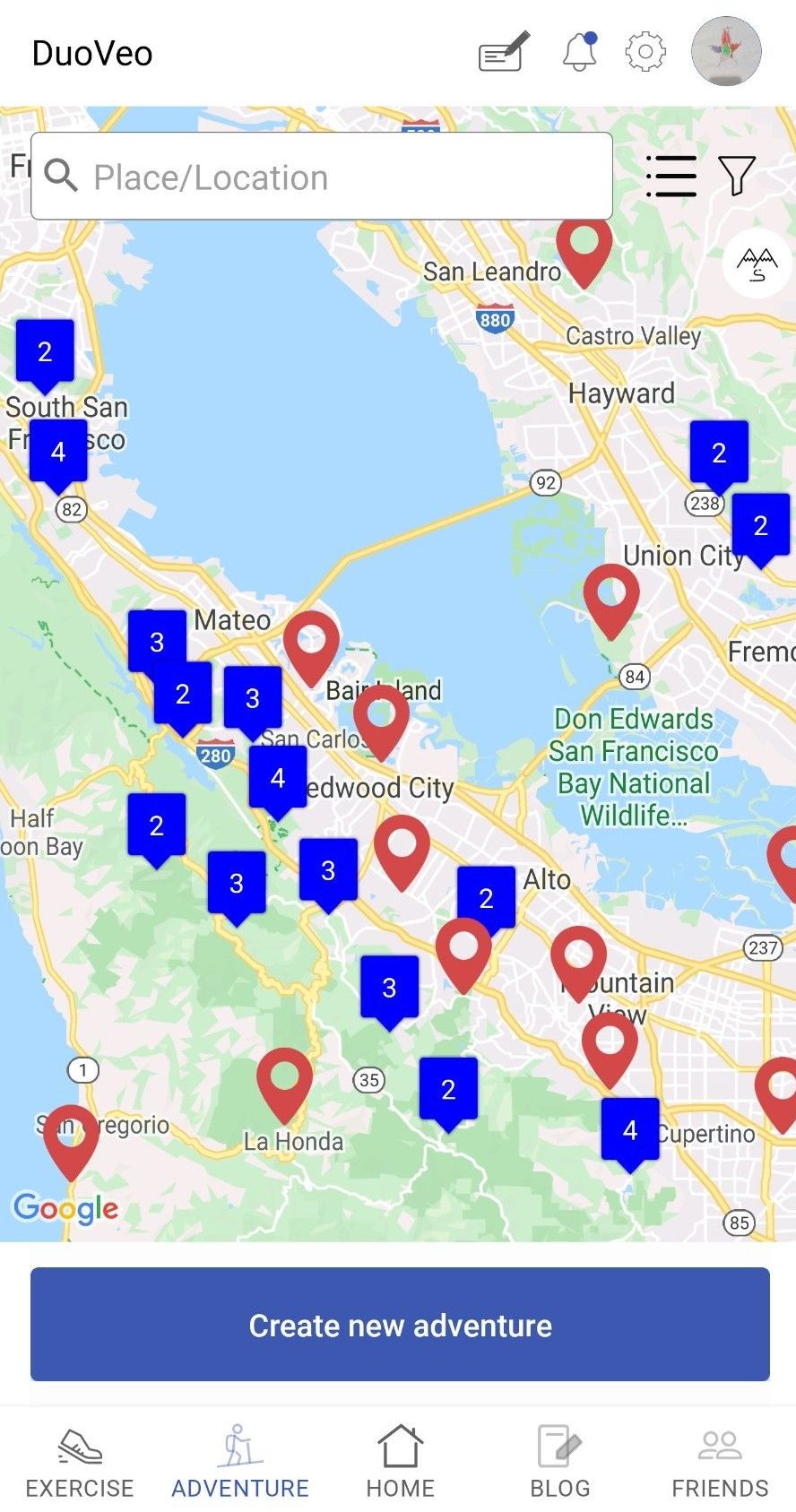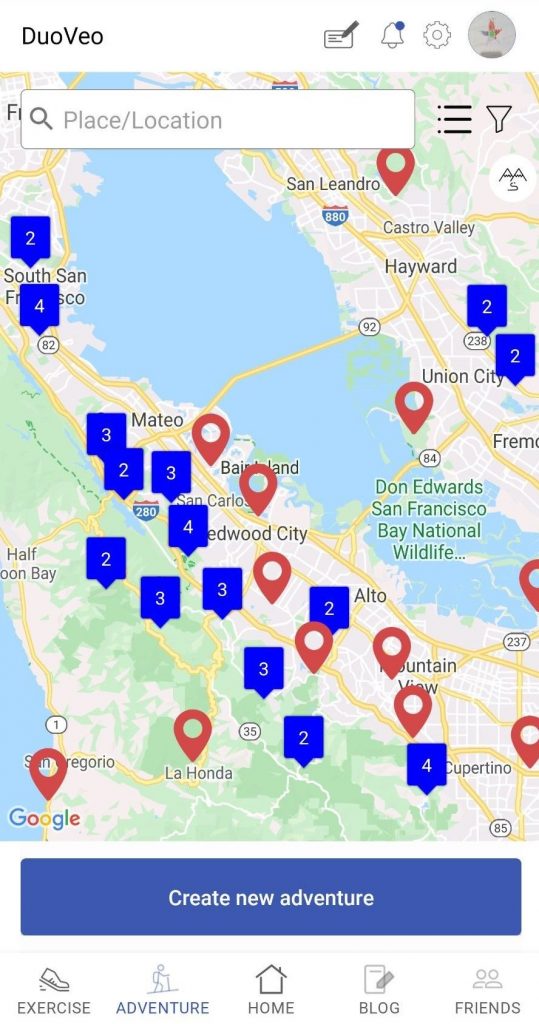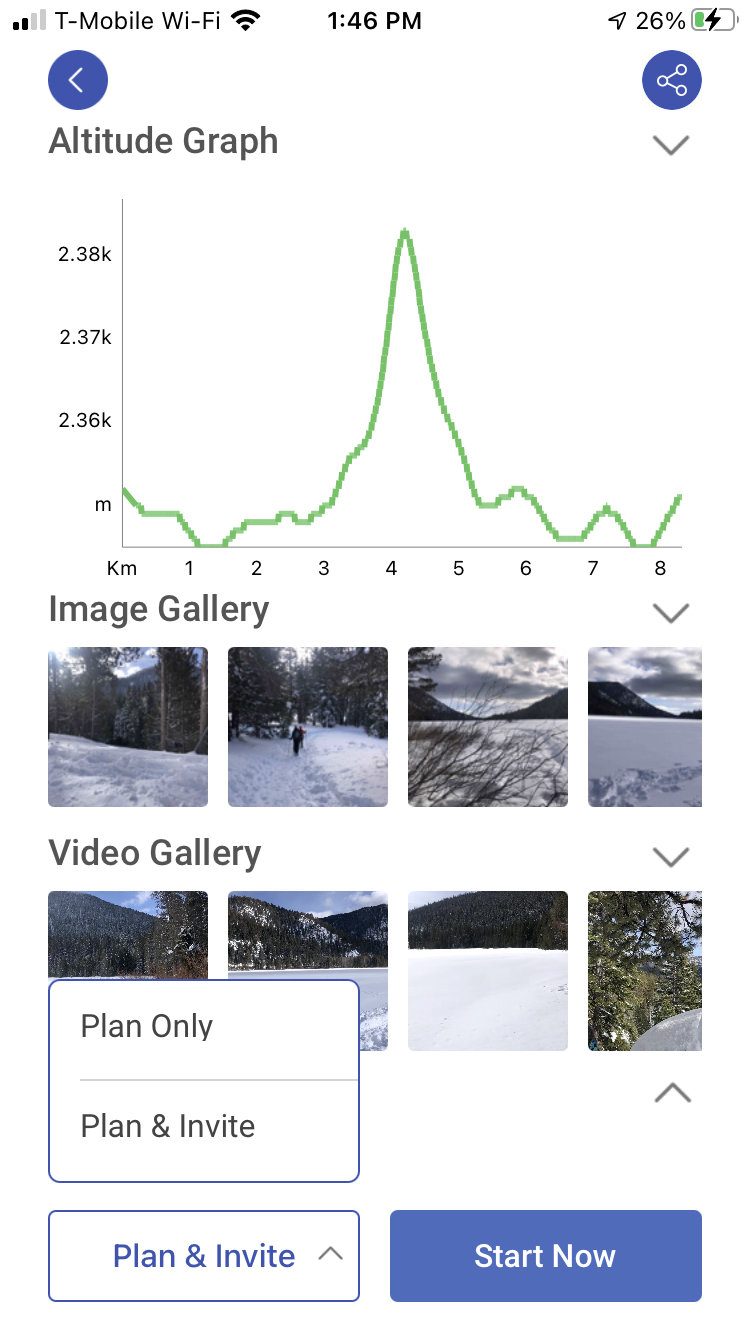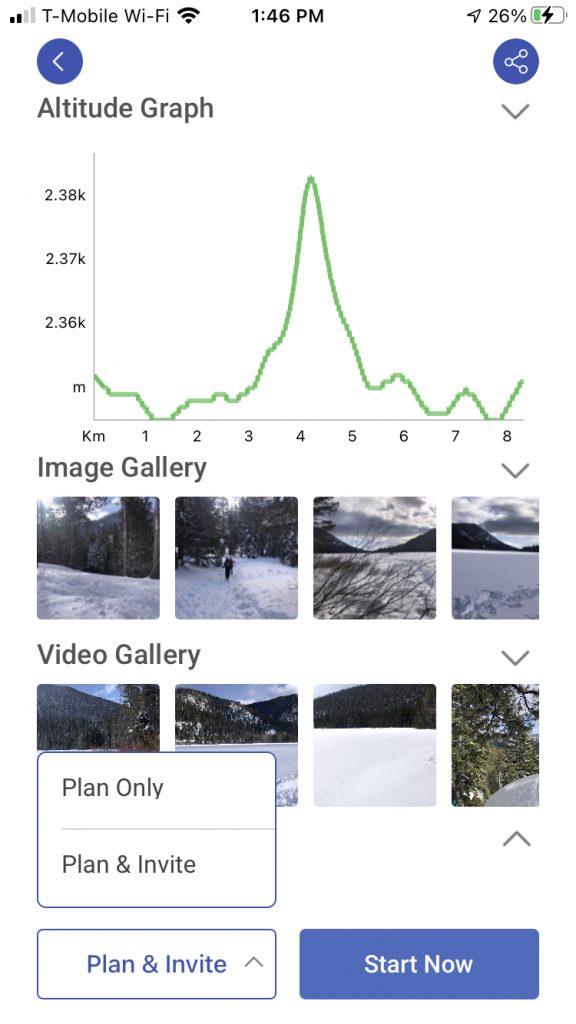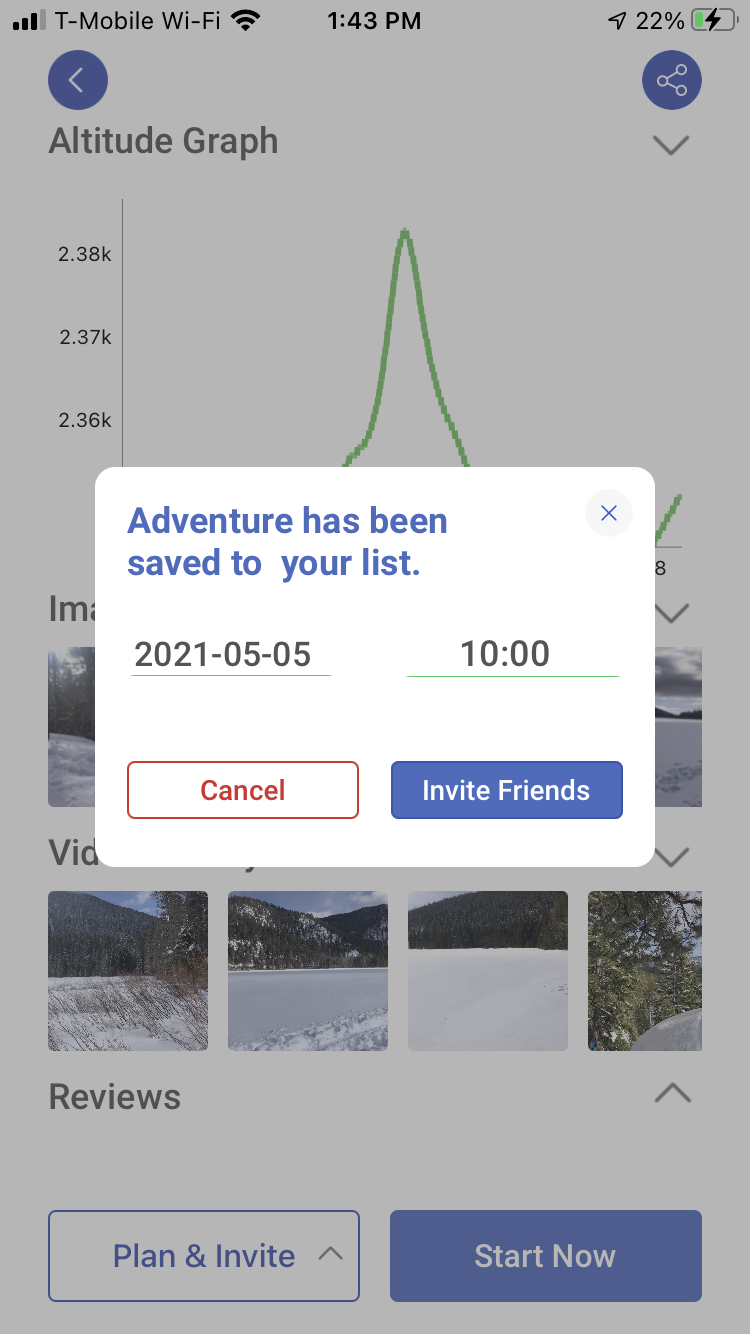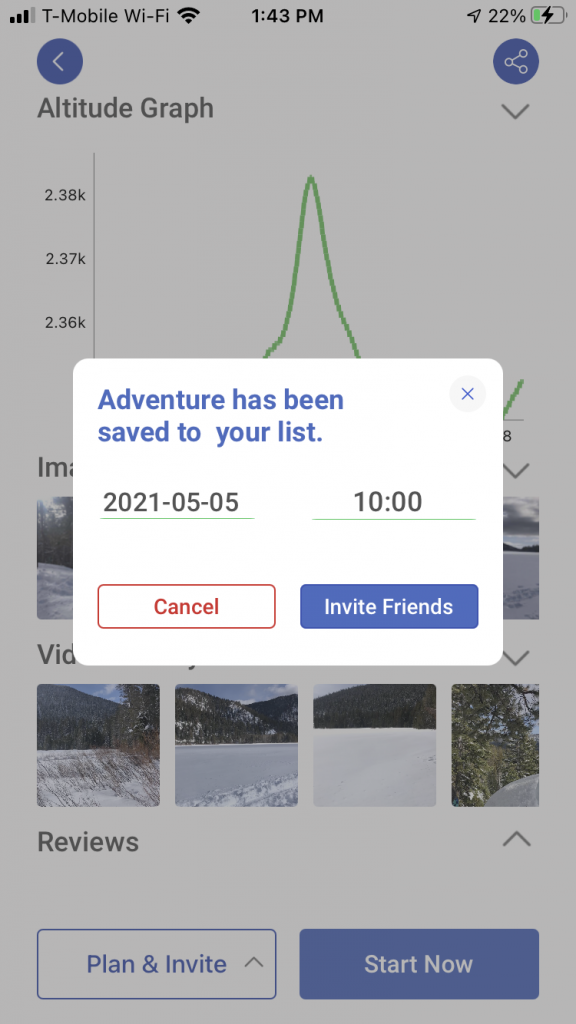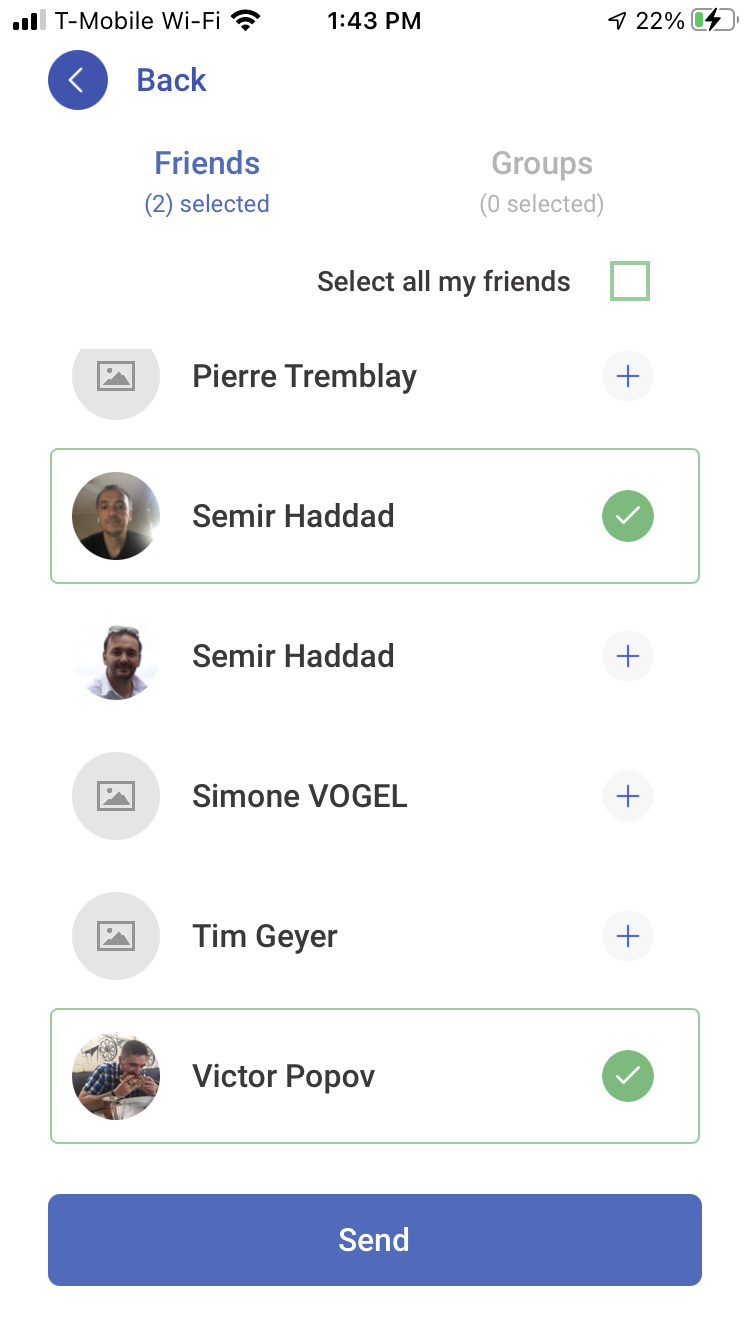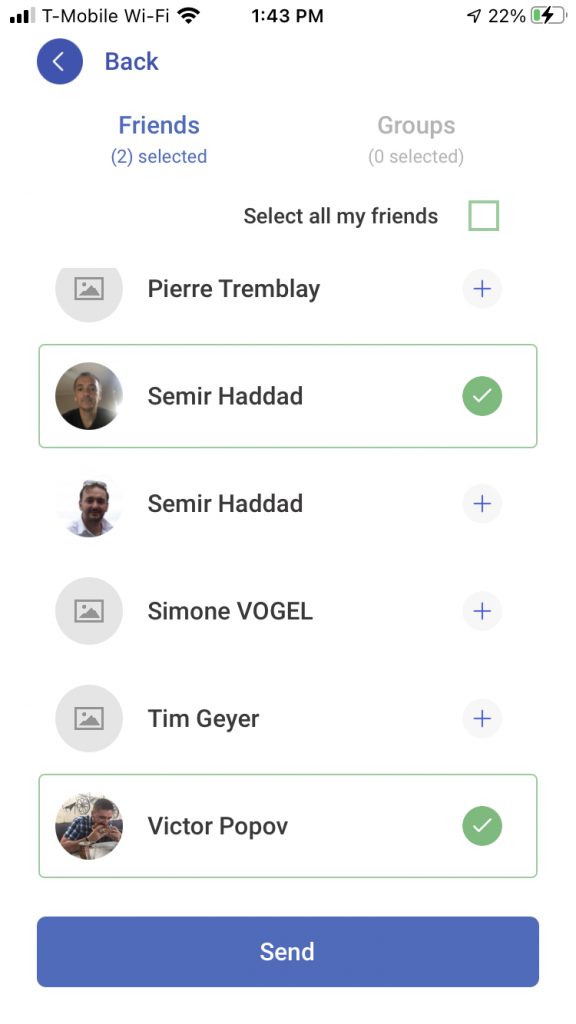 Next, you can schedule your adventure: select the day and time and invite your friends.
You can track the response from your friends by opening the planned adventure.