Olompali State Park hike is situated north of Novato in the marin county. To start this California hike from San Francisco, just follow 101 north until exit 463. The park day use fee is currently $8.00 per vehicle.
The name "Olompali" comes from the Miwok language and may be translated as "southern village" or "southern people." The Coast Miwok inhabited at least one site within the area of the present-day park continuously from as early as 6,000 BC, until the early 1850s.
Inside the park you will be able to see kotchas (houses), made from redwood bark. There is also a nicely labeled native plant garden. But at first, you will encounter a picnic area surrounded by the historic Burdell mansion, gardens, and ranch facility.
We captured the pictures and maps with our DuoVeo app.
Olompali State Park hike on the Map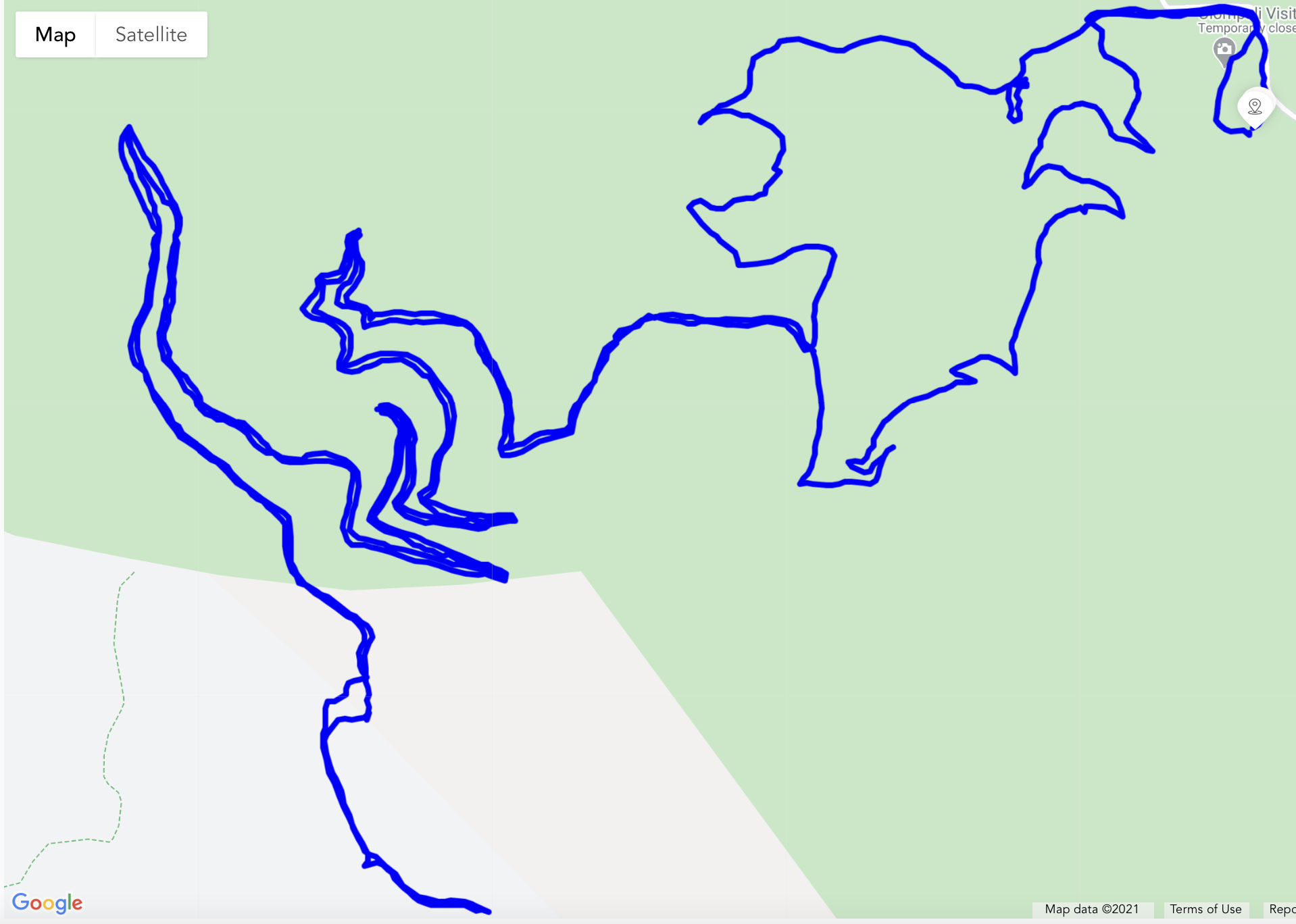 The Olompali State Park hike is about 10,54 miles. The Miwok loop trail within a short stroll from the parking lot is 2.5 miles long on the lower hillside of Mt Burdell. Besides, this California hike difficulty is medium and will please all hiking lovers.
Get the most beautiful view of the park from Mt Burdell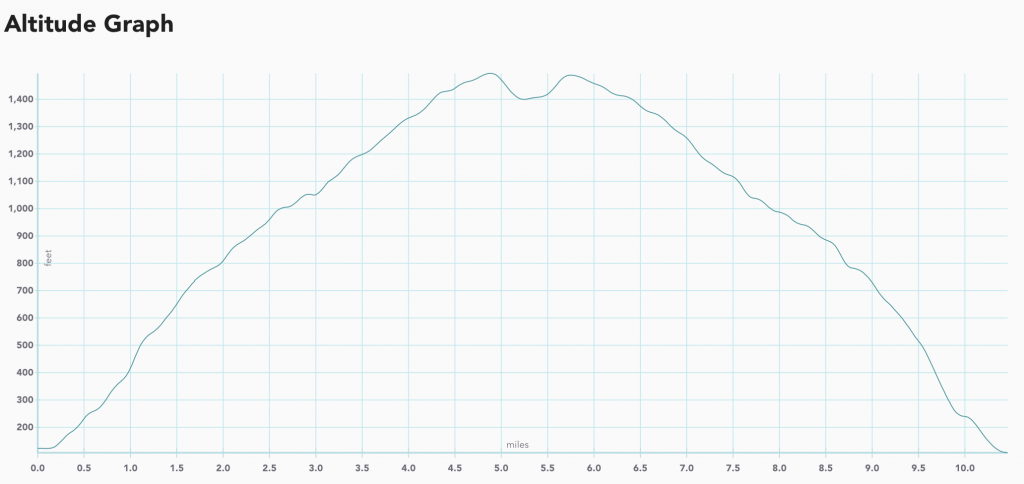 Mt Burdell, at an altitude of 1558 ft, is the highest point of Olompali state park hike. So, if you plan to hike to the summit, it is about 9 miles roundtrip.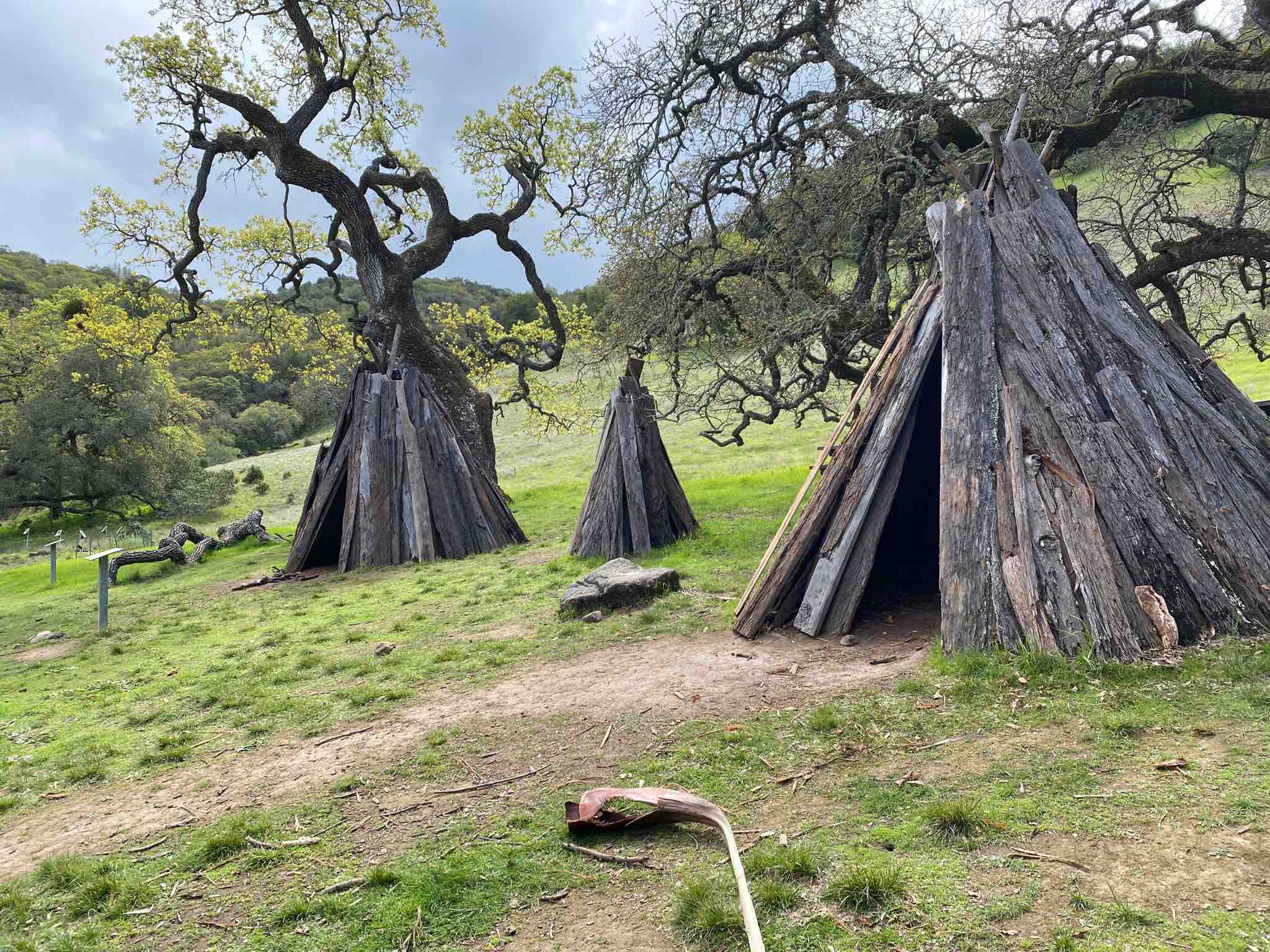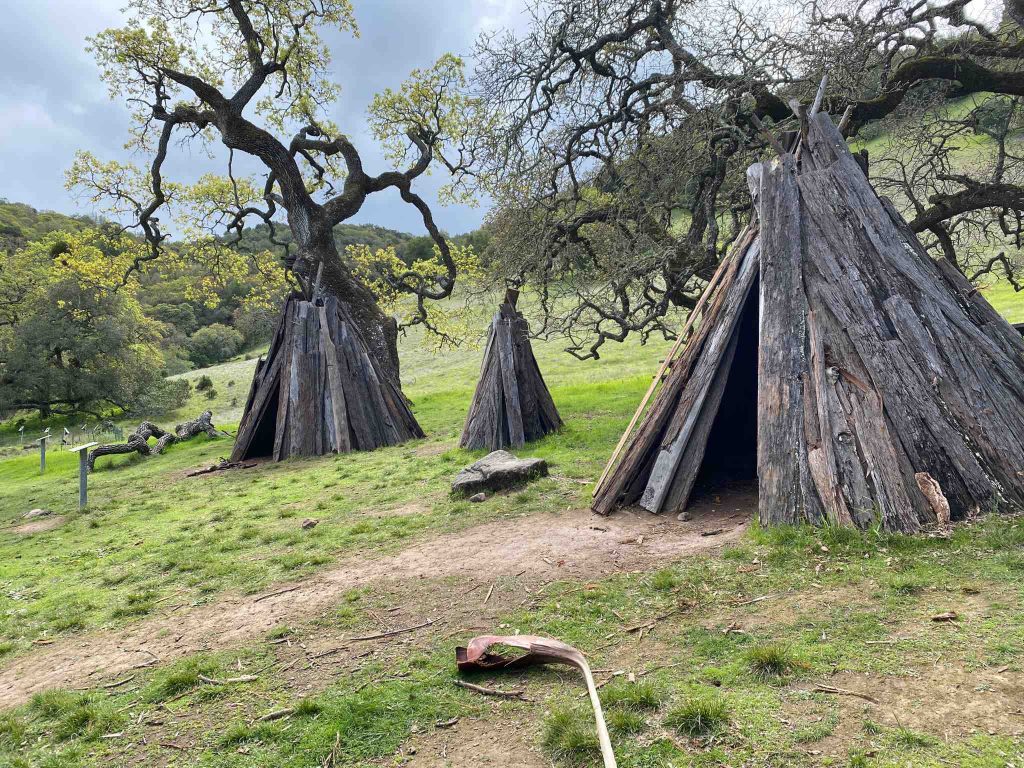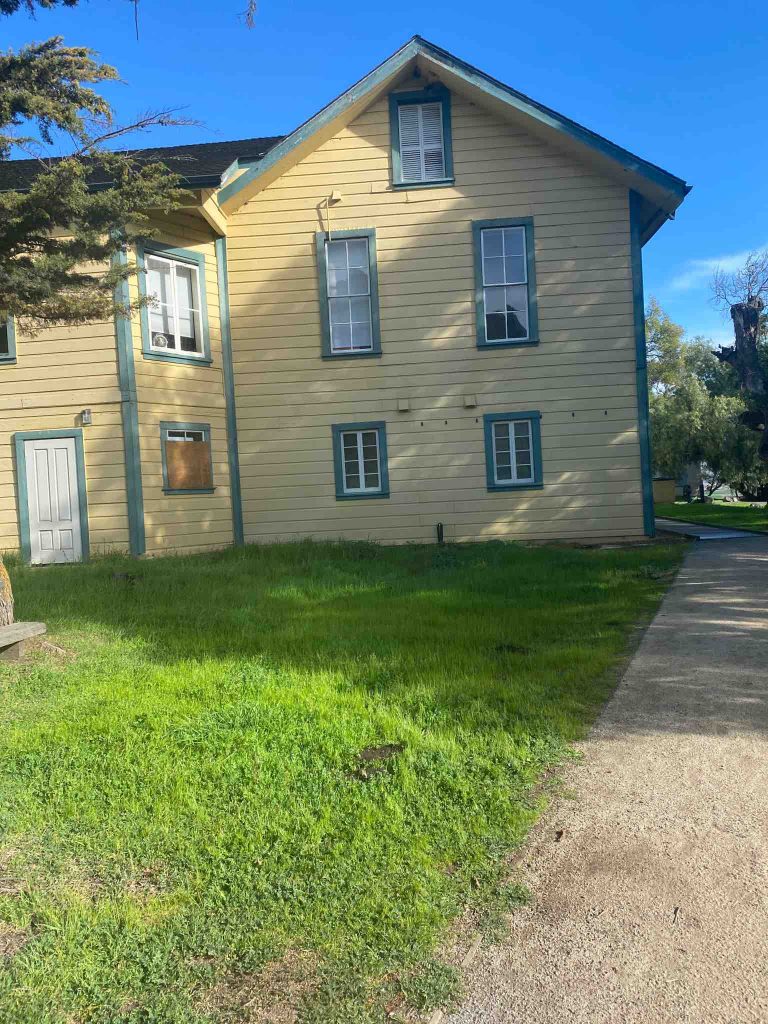 It is a nice hike in early spring as the lush green is everywhere around you among madrones and manzanitas.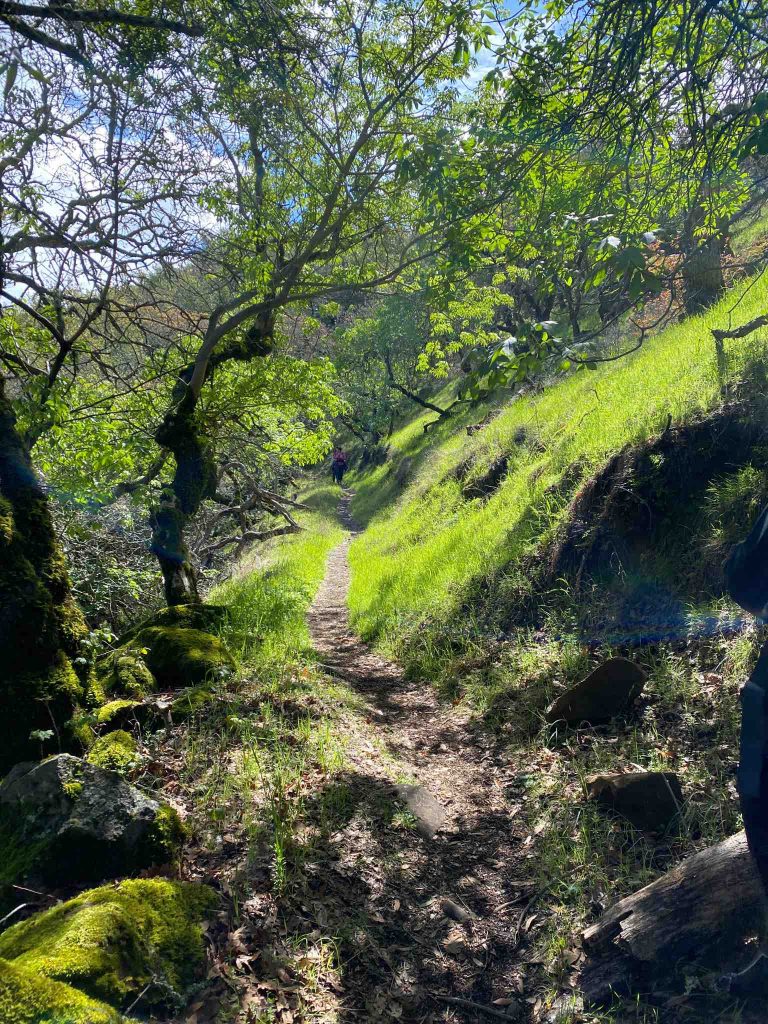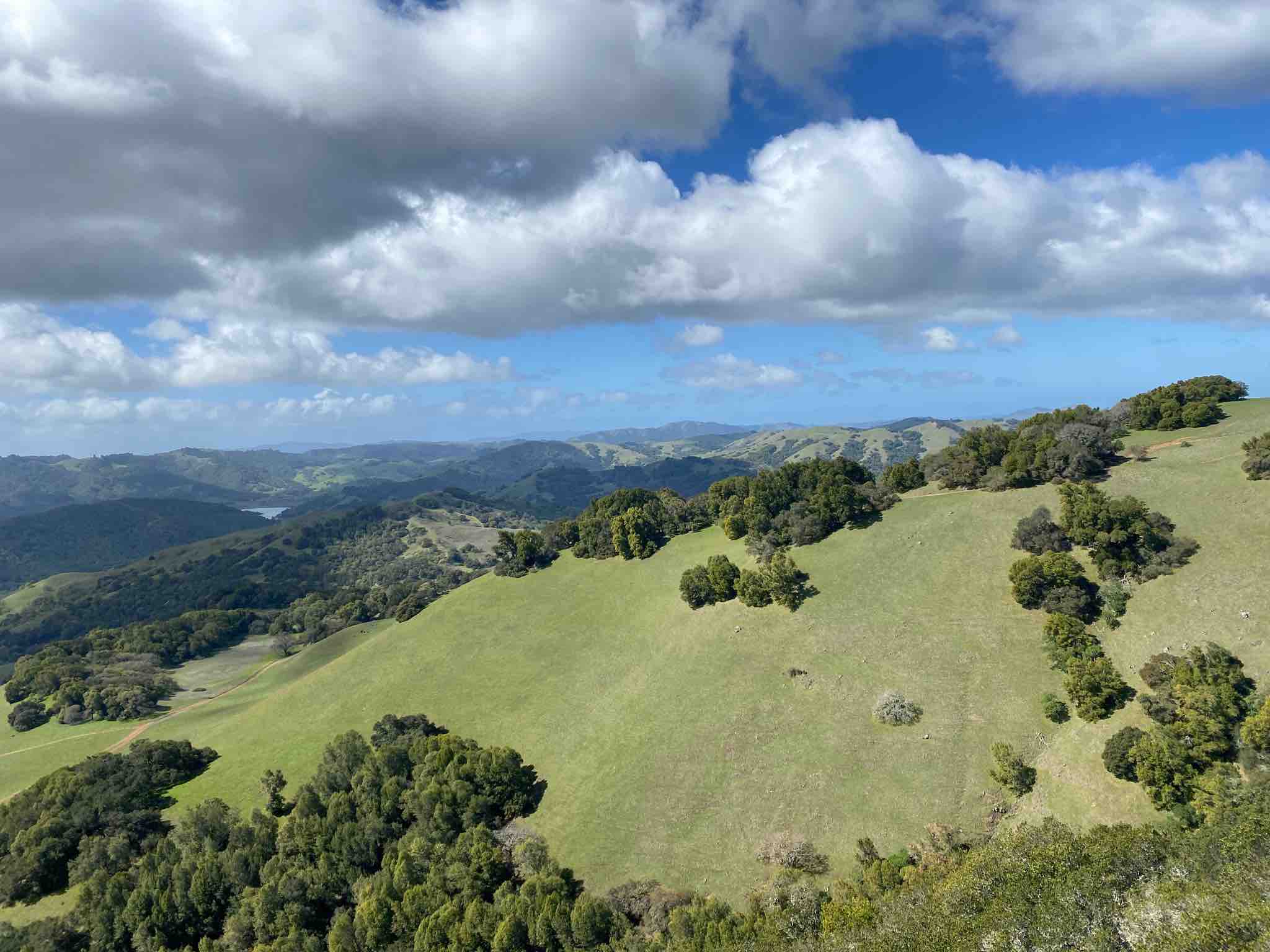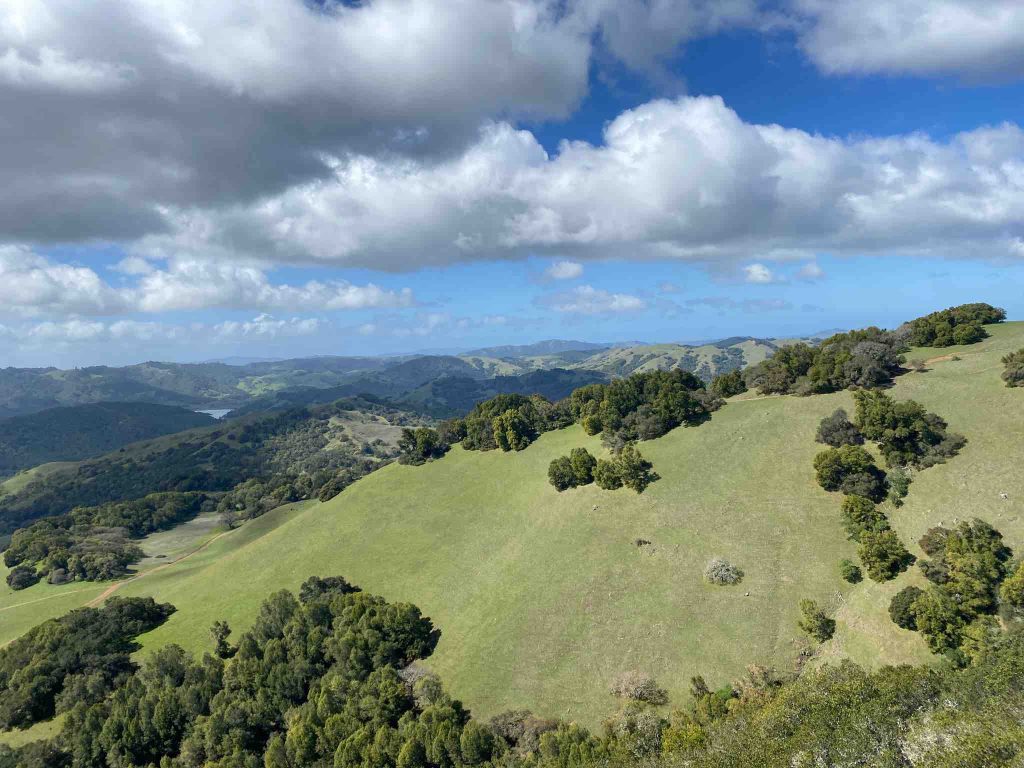 Also, hiking in California offers grand views, here in Olompali State Park, one of them is Mt Diablo.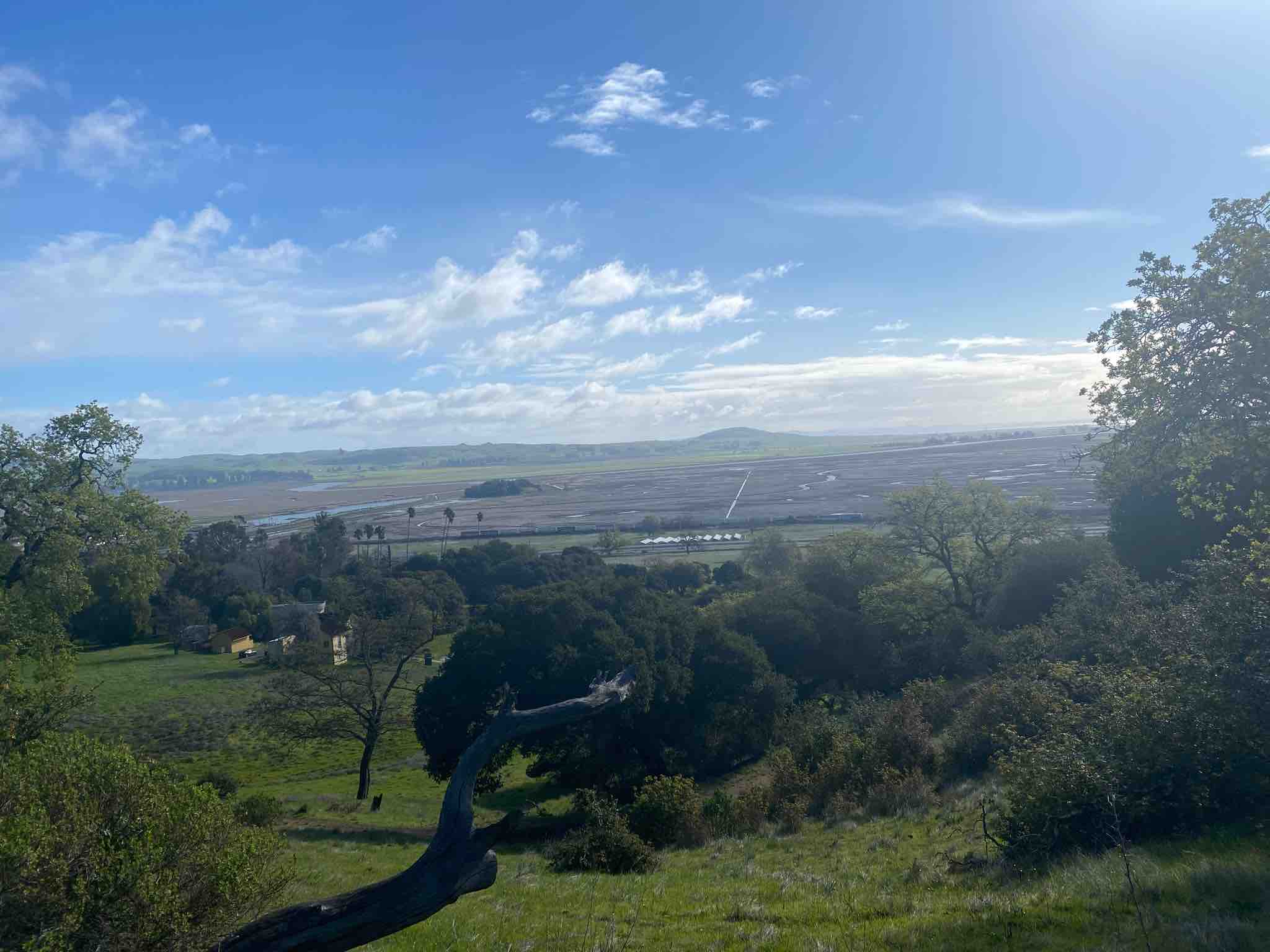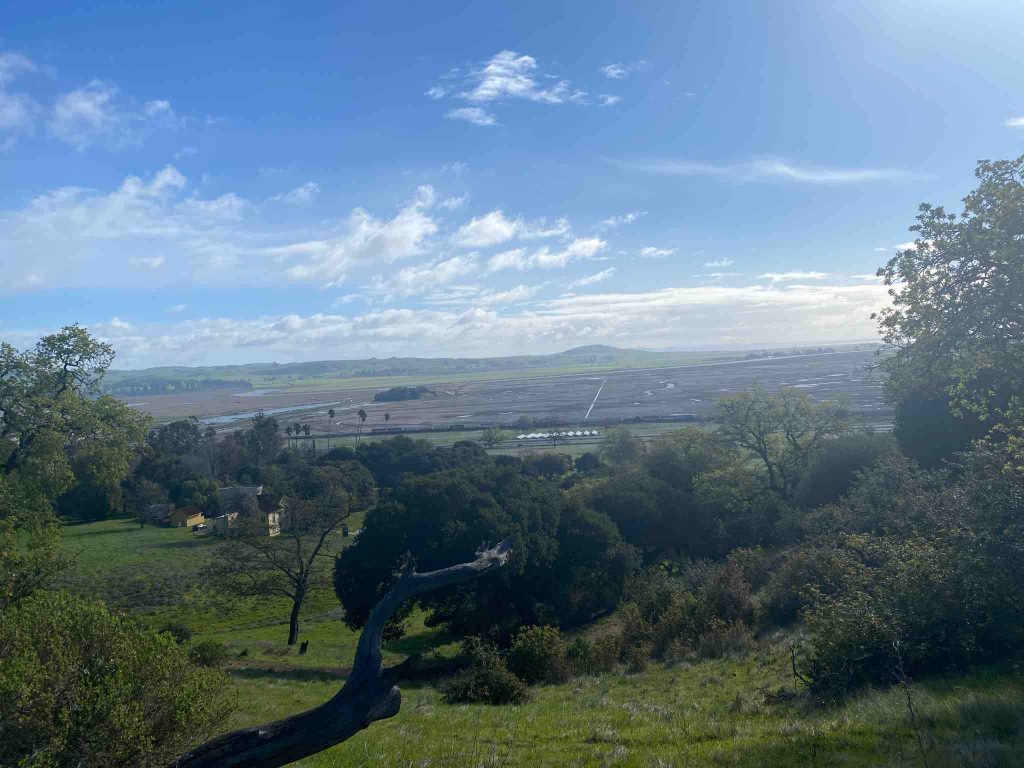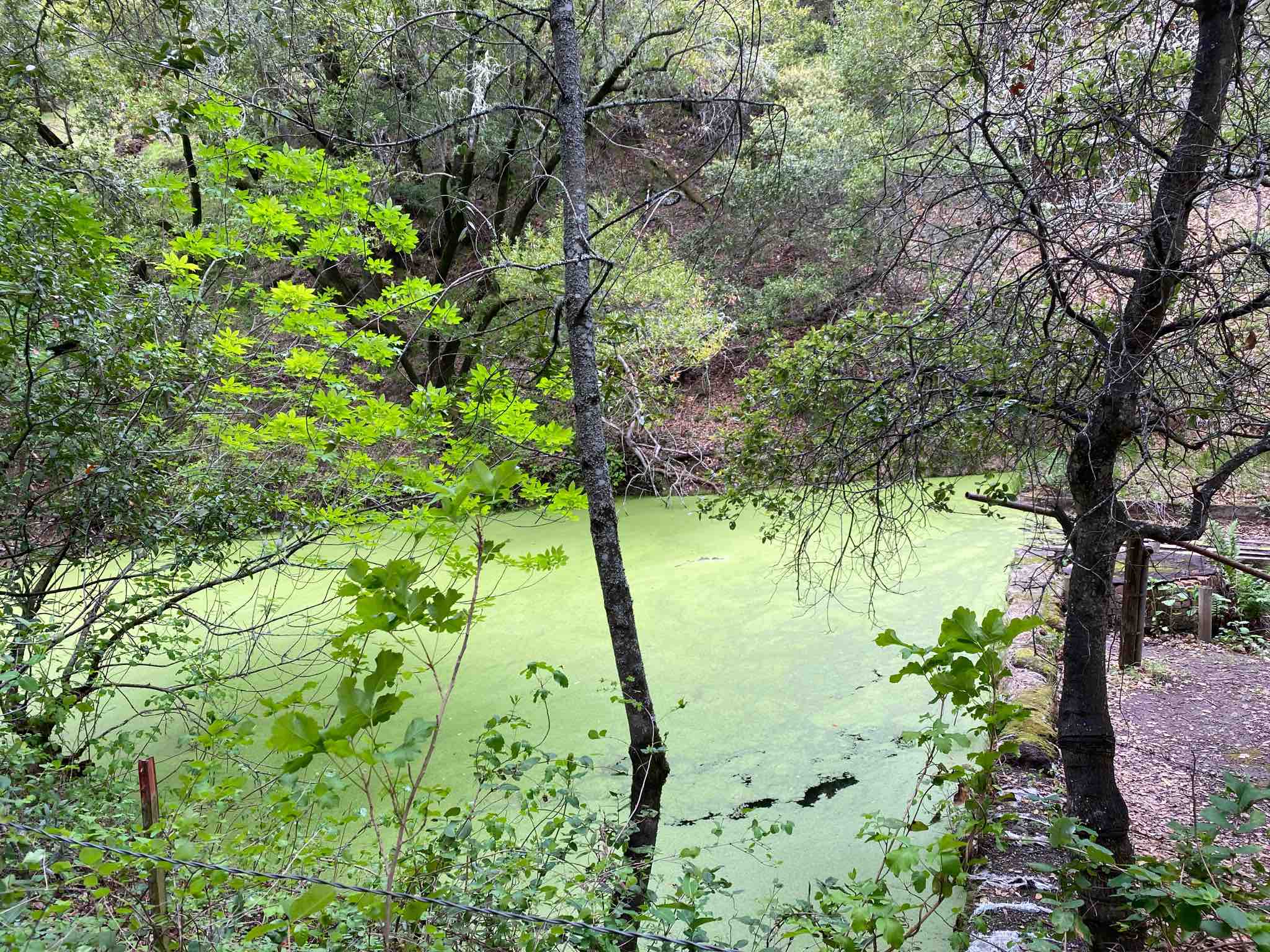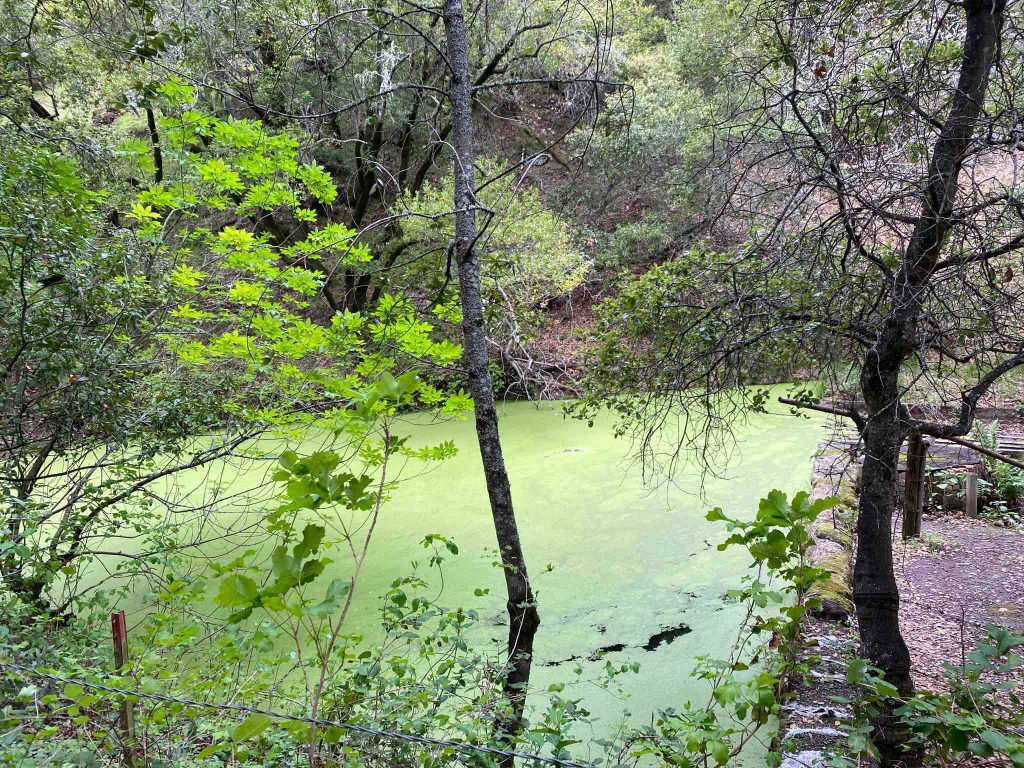 This California hike is pretty and the ascent very progressive with switchbacks. Therefore, you might have a chance to spot turkey vultures.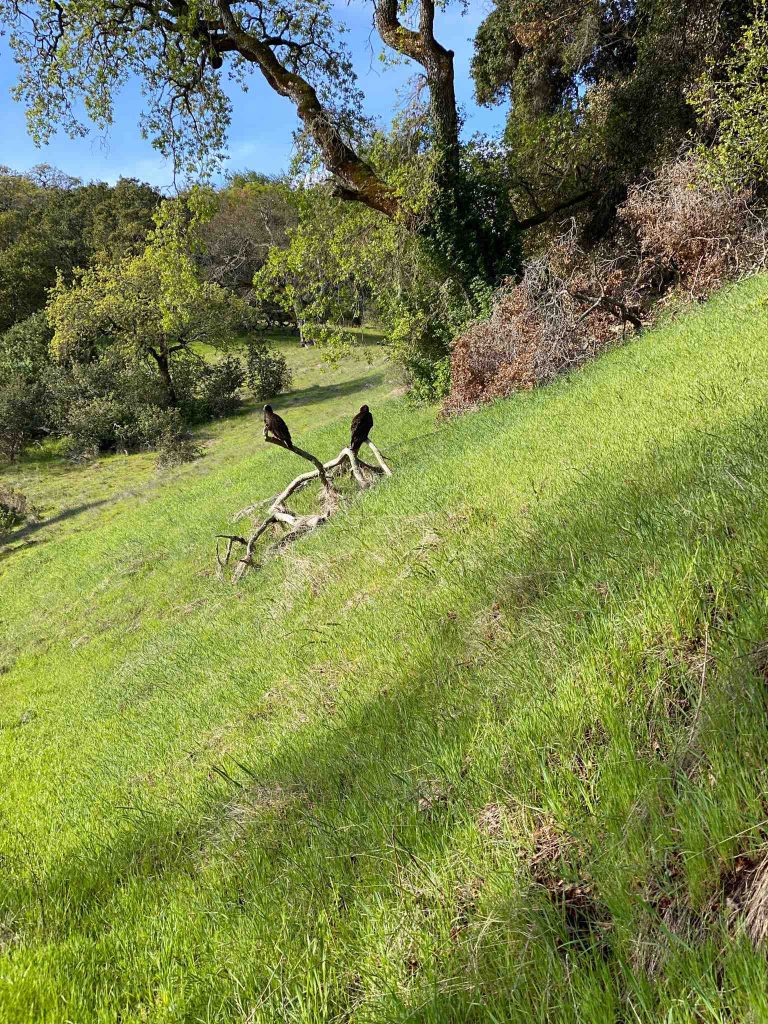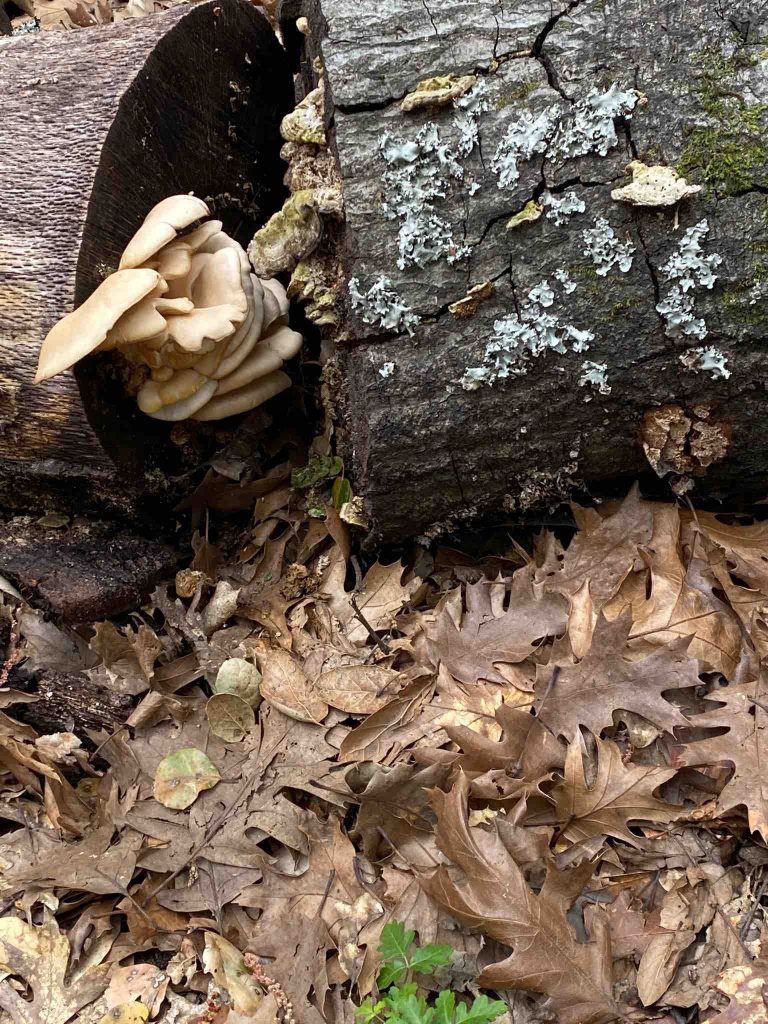 Olompali state park tracks overlooks the Petaluma River and San Pablo Bay. Furthermore, at the top you'll find a picnic table and have a rest, simply enjoying the view.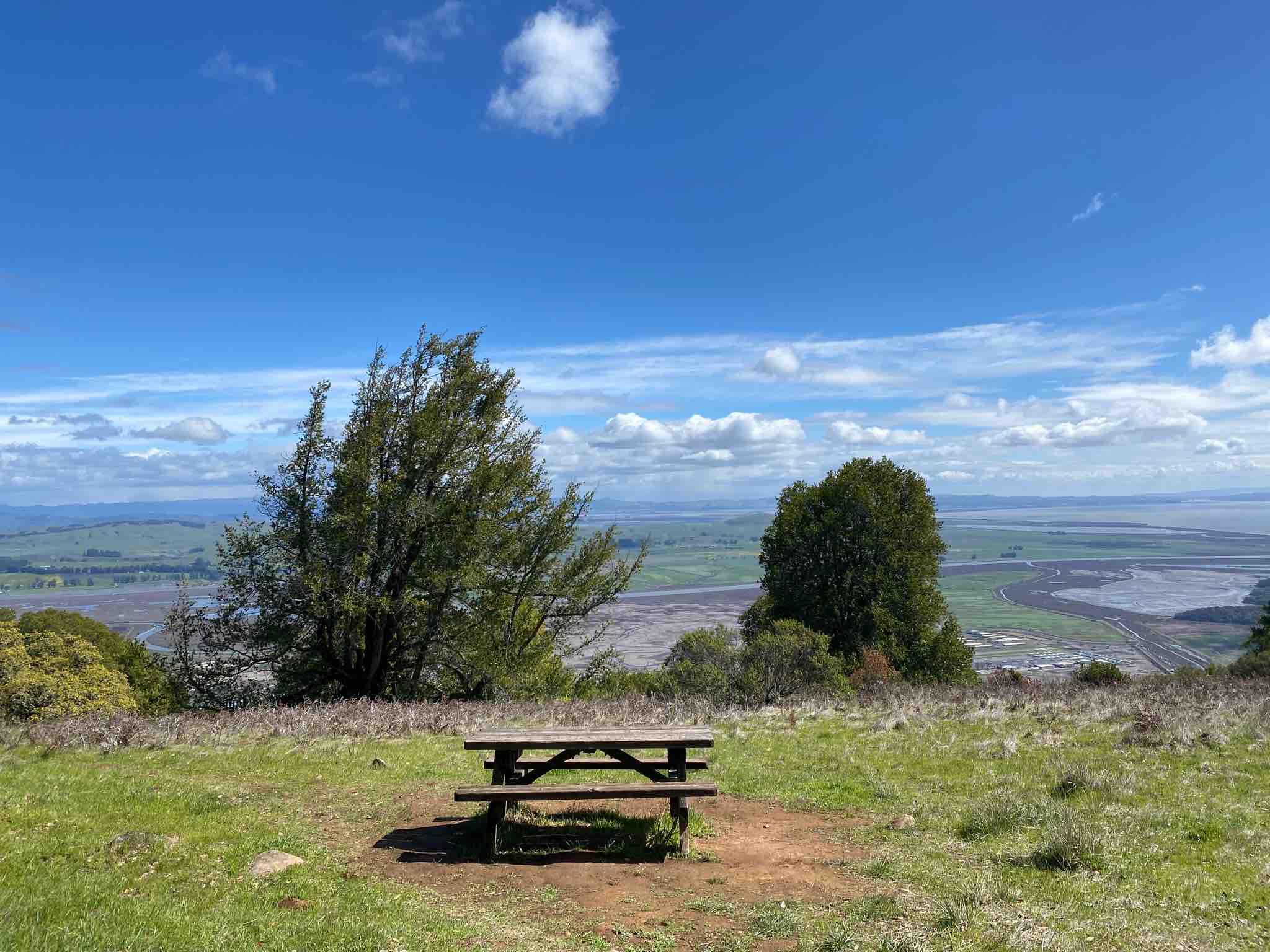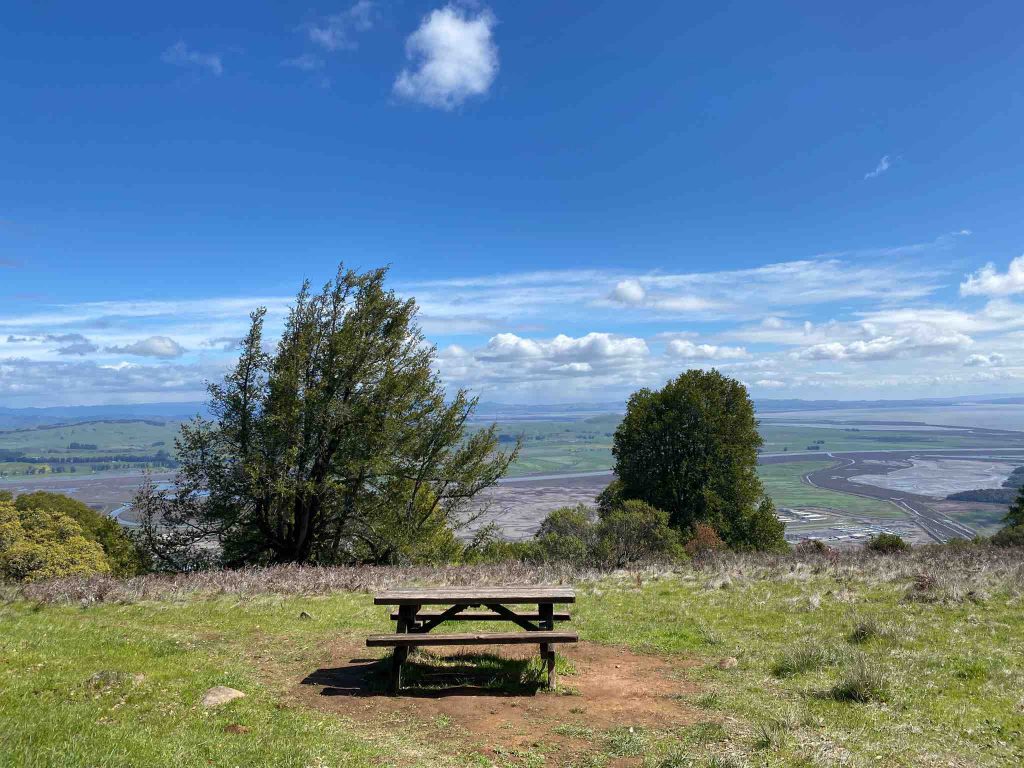 In the 60's the park's mansion was home to a hippie movement seeking for a new model of society. Indeed, part of this group were the mythical Grateful Dead.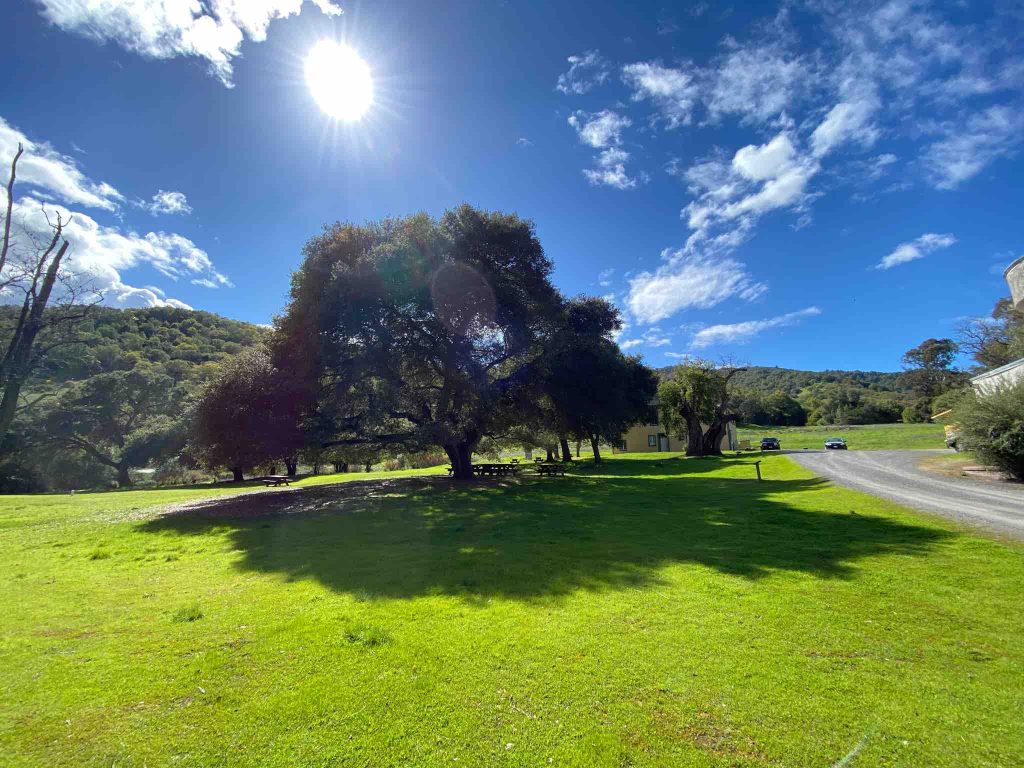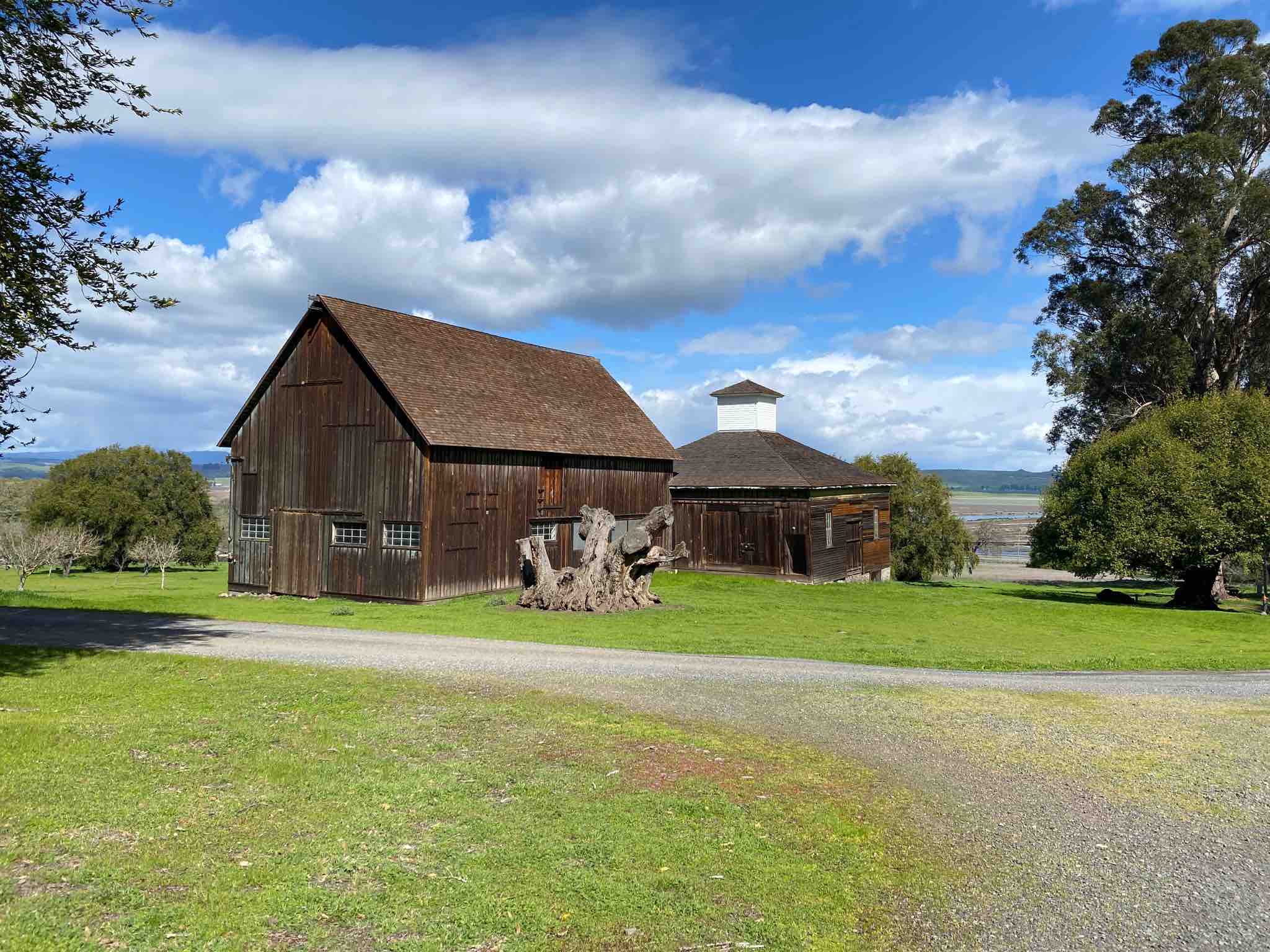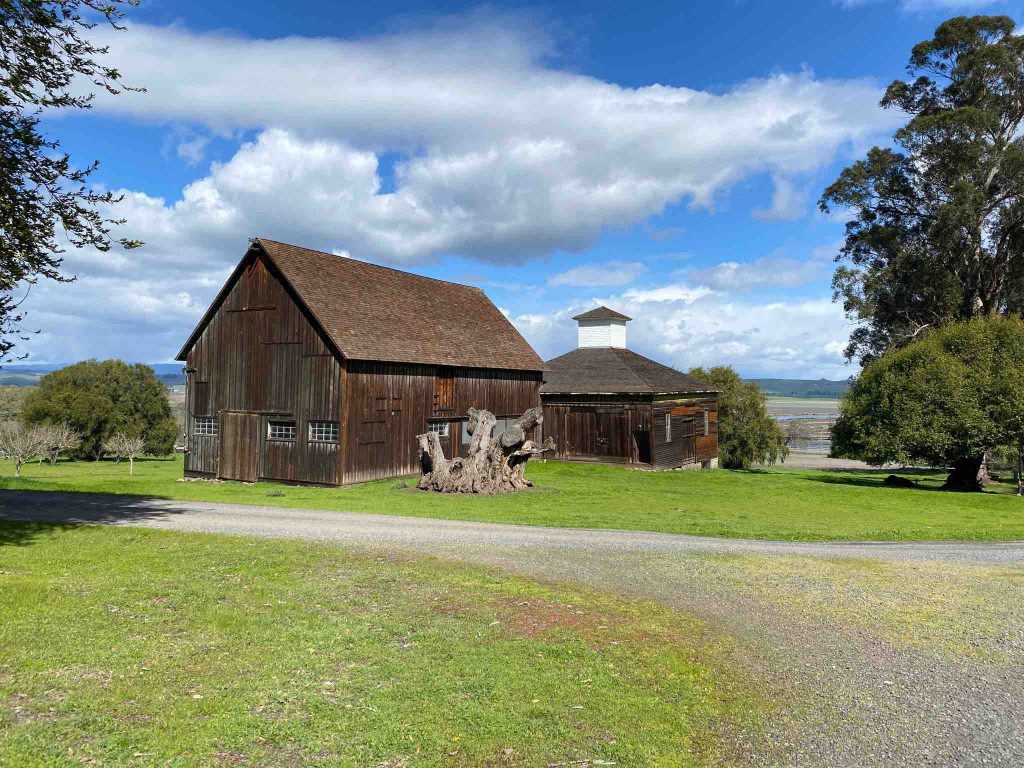 Finally, back down you can take the time to stroll around the barn, or through the little labeled native plant garden.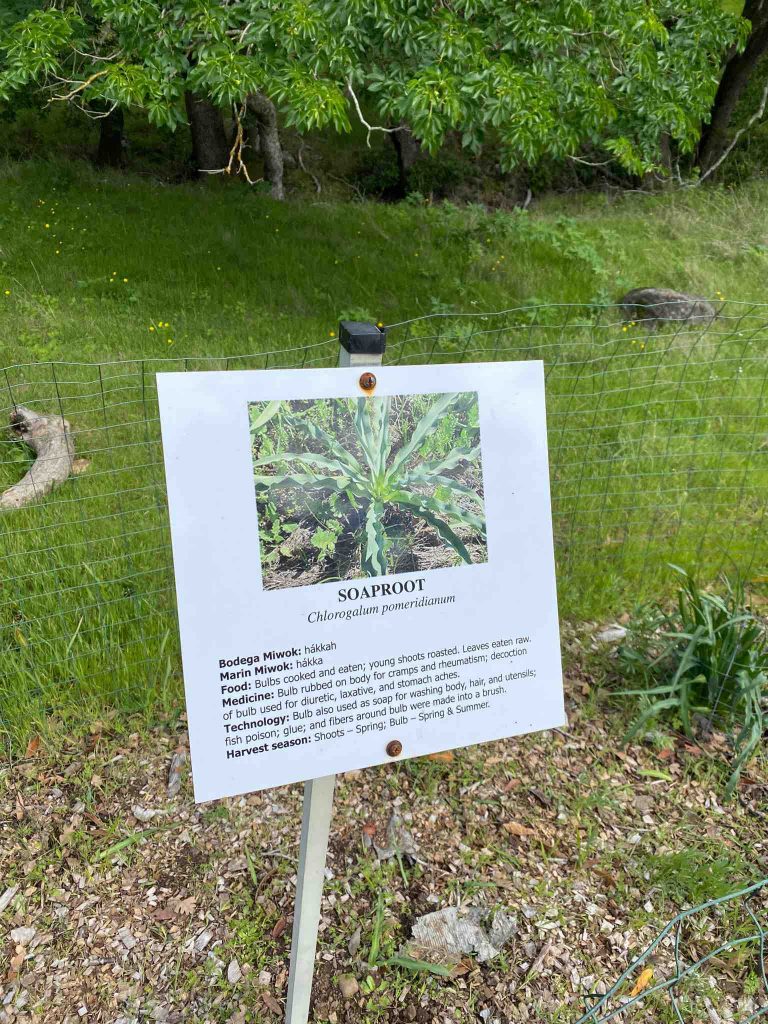 Location : 8901 Redwood Blvd, Novato, CA 94945
Looking for other Californian hikes? Discover our hike ideas: