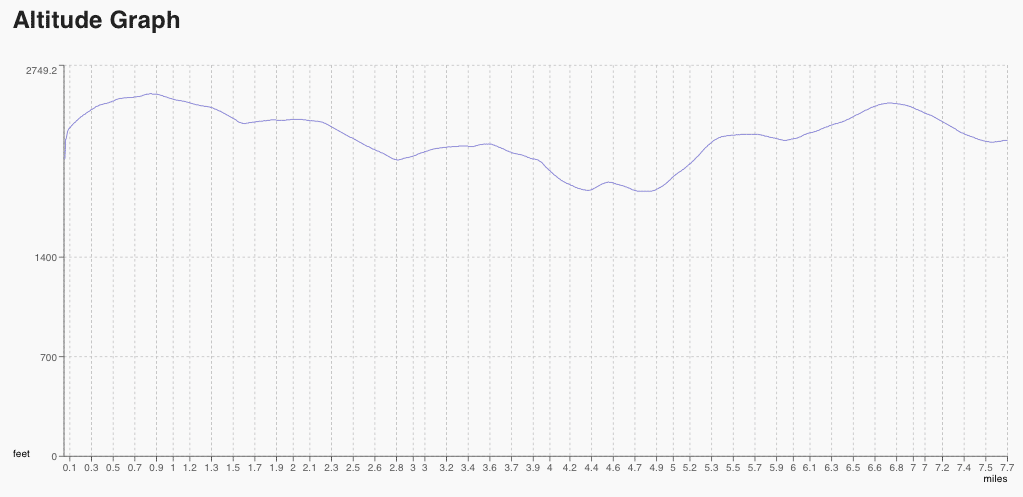 How to get there
The Russian Ridge Main Parking is located on the northwest corner of the Skyline Boulevard (Highway 35) and Page Mill / Alpine Road intersection (across Skyline Boulevard on the right).
Start at the lake
Close to the parking is a small lake and the nature center. It is the perfect spot to get started. The main trails are the Ridge trail, the Mindego trail, the Ancient oak trail and the Charquin trail. For this adventure we followed the Ridge and the Charquin trails following a loop at the top of the ridge with little change in elevation.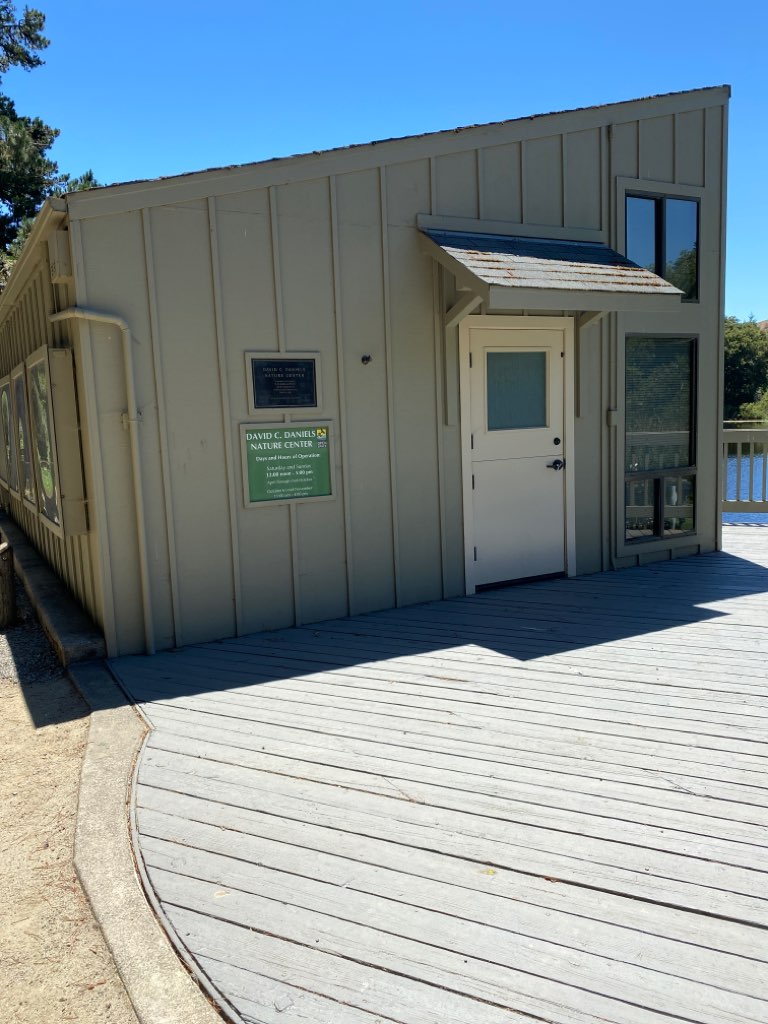 Over the ridge
We follow the ridge trail with stunning views over the mountains around.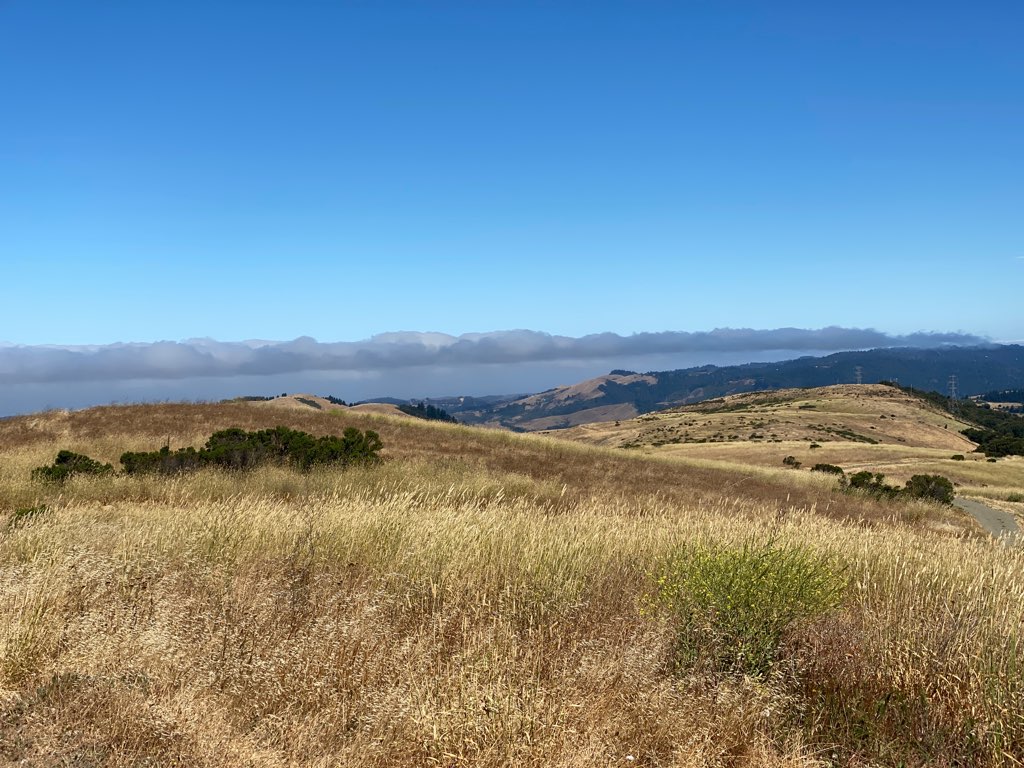 The Mindego Trail
We come back by the Charquin trail and join the Mindego hill trail. At the connection with the Ancient Oaks trail, you see the Audrey C. Rust Commemorative site. Audrey C. Rust was one the prominent conservationist in the bay area.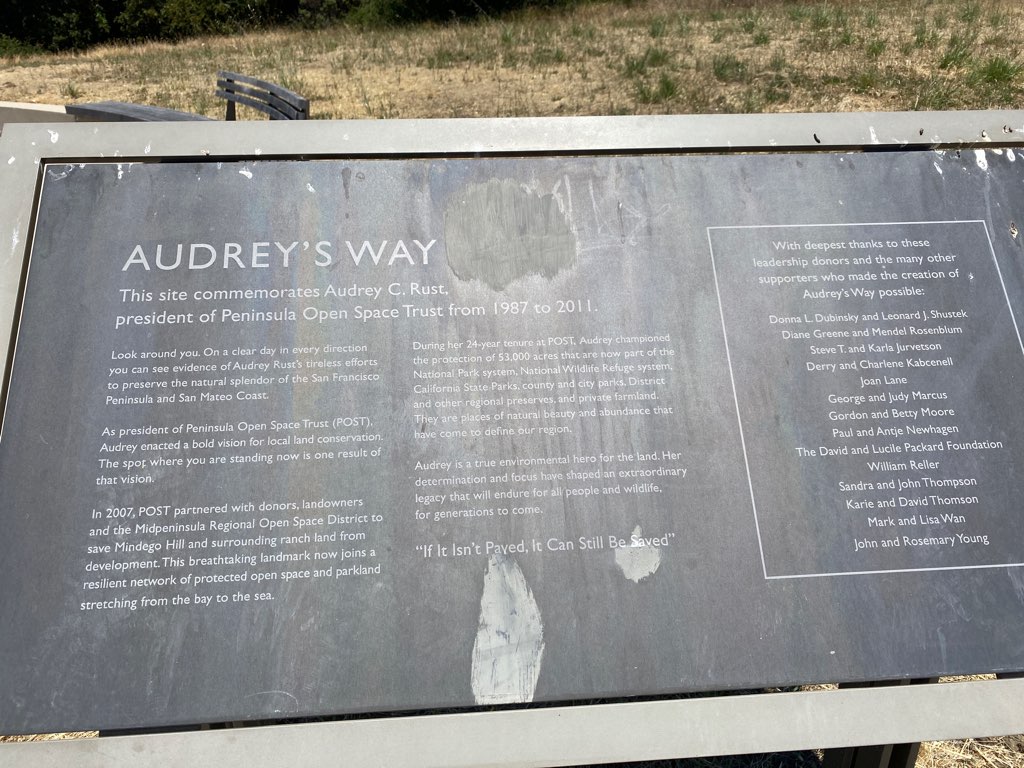 Ancient Oaks trail
The Ancient oak trail closes the loop. There are many wildflowers, even in summer. We goober a wood bridge and finish the loop amongst the tall grass and purple carnations.